BAFICI 2011 – Buenos Aires' Independent Film Festival
BAFICI, the Buenos Aires Festival International de Cine Independiente, is one of the largest independent film festivals in the world. The thirteenth edition kicks off tomorrow, April 6th, and runs through the 17th.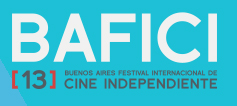 Over 400 films will be shown on 22 screens throughout the city. Free open-air screenings, documentaries, world premieres, animation, and the very best in new Latin American cinema… the festival has something for every kind of movie fan. Just browsing through the program list for a single day is fairly overwhelming.
Tickets for the big-name official selections in competition are already mostly sold out, but we definitely plan on checking out a few of the lesser-known documentaries and open-air screenings. Jürgen and I are big film fans (and founders of the film website Criticker.com) and love a good festival. During our years in Berlin, we never missed the Berlinale.
Last year's winner was the gorgeous Mexican flick Alamar about the relationship between a Mayan father and his son. There are nineteen films in the official international section… what will win this year?
Criticker
,
Culture
,
Documentaries
,
Festival
,
Film
,
Movies
April 5, 2011 at 4:19 pm