For 91 Days
we lived in Buenos Aires, one of the world's great metropolises. Home to tango, amazing steaks and European architecture, three months weren't nearly enough time to discover everything that Argentina's capital has to offer. But we did our best, sampling pizza, ice cream, museums and even a few of the bars where Borges wrote his poetry. Start reading from the
beginning
of our Argentine adventure, visit the
comprehensive index
, or check out a few posts selected at random, below: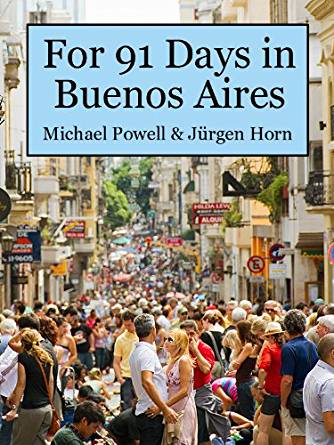 For just a few bucks, you can download your own copy of the book for use on your e-reader or computer, giving you access to our anecdotes and articles wherever you are, without having to connect to the internet. And, buying the e-book is a great way to support our project… take a look at some sample pages from the PDF.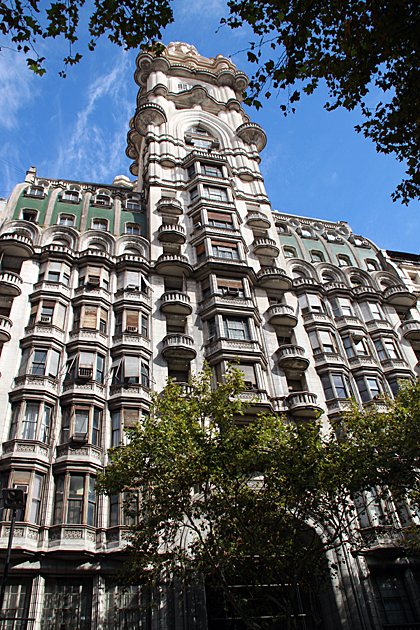 One of the best panoramic views in Buenos Aires is from the lighthouse at the top of the Palacio Barolo, on Avenida de Mayo. But as impressive as the view over the Plaza del Congreso and the city might be, expect to be even more amazed by the building itself.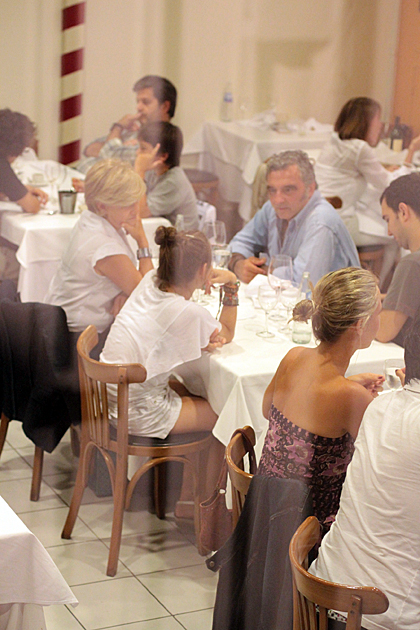 Calle Martín Rodriguez in La Boca is the rough-and-tumble kind of street you'd normally want to avoid after sunset. But there's one very good reason to set those concerns aside for one night: Il Matterello.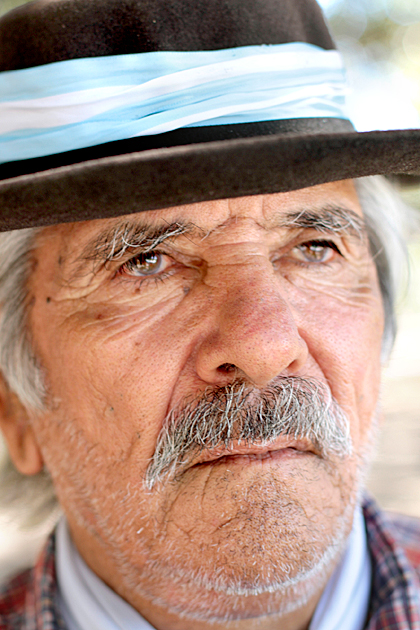 Allow me to introduce
Juan Carlos Balvidares
, the "Caminante Argentino", who's been around the world, sharing his music beyond the borders of his native land. We met him in front of the
Recoleta Cemetery
, where he was performing. Finding out that I'm from Germany, he told me that he's been there and also walked across the rest of the world, making money by playing his original songs on the streets. Usually, you can find him in front of the cemetery, but on Sundays you might run into him at the Antique Market in San Telmo.
Visit his site
to hear some of his music. And if you run into him on the streets, strike up a conversation! He's more than happy to share his stories.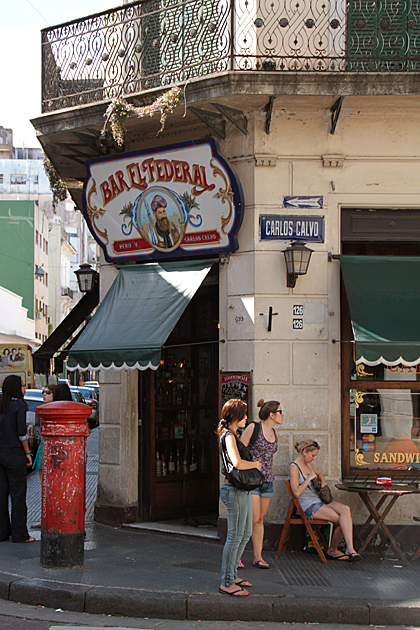 One of the best parts of moving to a new city is deciding upon your favorite new bar, the place you plan on haunting with a disturbingly constant presence. Buenos Aires has assisted newcomers on this all-important quest by honoring 60 bars and cafés with the distinction of Bar Notable.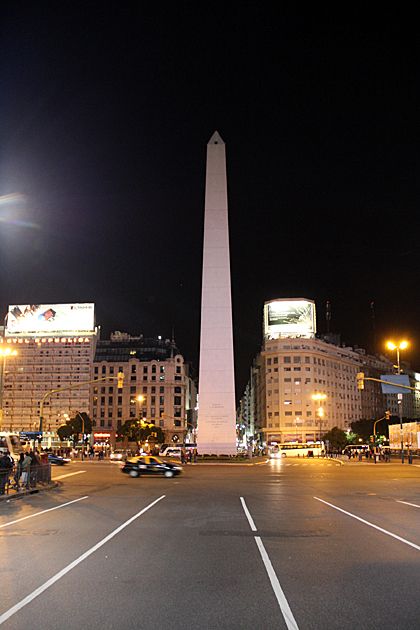 Avenida 9 de Julio, which cuts north-south through the city is one of the world's widest avenues. Where it intersects Calle Corrientes, the city's most emblematic symbol shoots grandly into the air: the Obelisk of Buenos Aires. The phallus-shaped monument is the perfect symbol for a country that so proudly basks in machismo.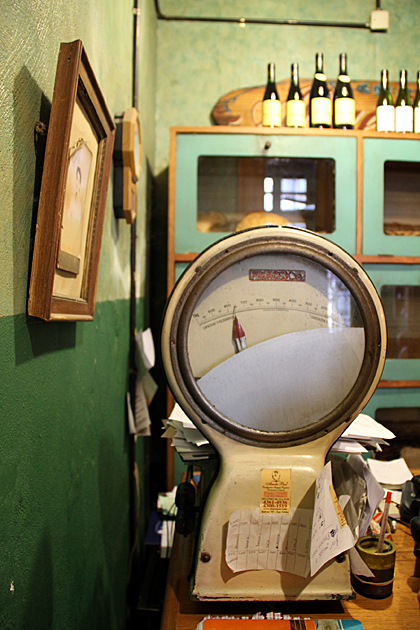 Towards the end of our time in Buenos Aires, with too many great restaurants left to visit, we went on a binge. Parrillas, pizzerías, cafés, morning, noon and night. "Jürgen", I said during our last meal, pork grease dripping repulsively off my chin. "This is getting disgusting. Tomorrow, let's heat something healthy." Abuela Pan, your time had come.