For 91 Days
we lived in Buenos Aires, one of the world's great metropolises. Home to tango, amazing steaks and European architecture, three months weren't nearly enough time to discover everything that Argentina's capital has to offer. But we did our best, sampling pizza, ice cream, museums and even a few of the bars where Borges wrote his poetry. Start reading from the
beginning
of our Argentine adventure, visit the
comprehensive index
, or check out a few posts selected at random, below: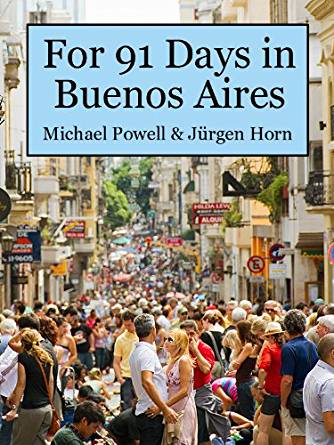 For just a few bucks, you can download your own copy of the book for use on your e-reader or computer, giving you access to our anecdotes and articles wherever you are, without having to connect to the internet. And, buying the e-book is a great way to support our project… take a look at some sample pages from the PDF.
We were sitting outside at
La Fabrica Del Taco
, a popular Palermo joint serving up cheap Tex-Mex style fare, when we noticed something strange about the restaurant next door. It had the appearance of a fancy, exclusive club, with red curtains obscuring the interior, but every couple who approached the door looked anxious and slightly furtive, like kids about to put their hands into a cookie jar. I went to investigate and, after reading the menu, understood the nervously excited behavior of the people going inside. Te Mataré Ramirez is an aphrodisiac restaurant. And its menu is among the best things I've ever read.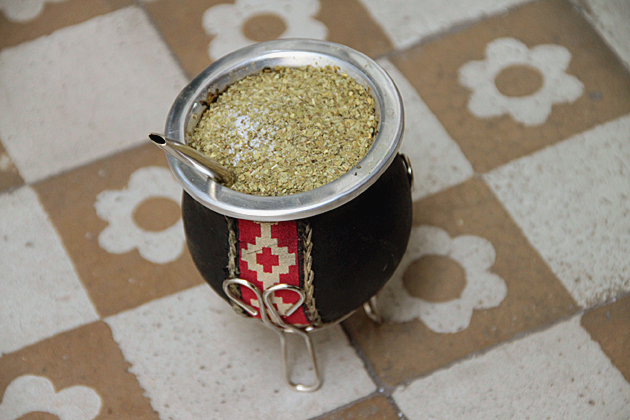 Spend any amount of time in Argentina, and you're going to become familiar with mate, a drink deeply ingrained into the country's psyche. We first encountered it in Spain, when we saw a group of kids passing around a round container with a metal straw sticking out of it. "Argentinians", our Spanish friend explained. "That's all they do. Drink mate".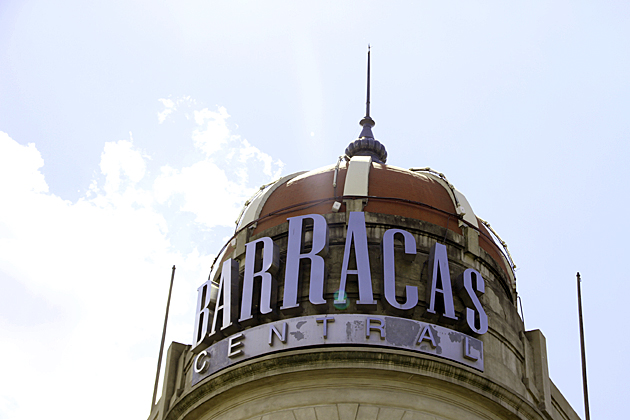 In the 19th century, the wealthiest corner of Buenos Aires wasn't Retiro or Recoleta, but Barracas. Over the decades, this southern neighborhood lost its former glamor but recently has been showing signs of a resurgence in popularity.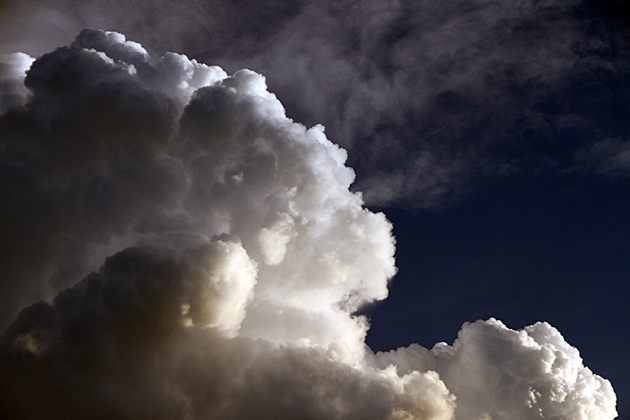 Ready for another random dump of pictures? These are some I took during the San Telmo fair, at the Museo Santo Domingo on Belgrano and Defensa, and other locations at times I found striking. Hope you like them!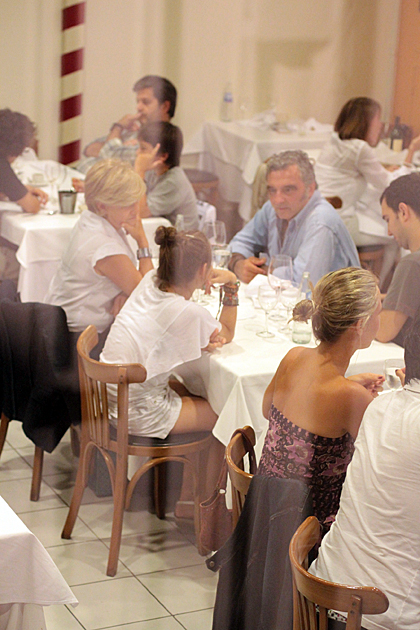 Calle Martín Rodriguez in La Boca is the rough-and-tumble kind of street you'd normally want to avoid after sunset. But there's one very good reason to set those concerns aside for one night: Il Matterello.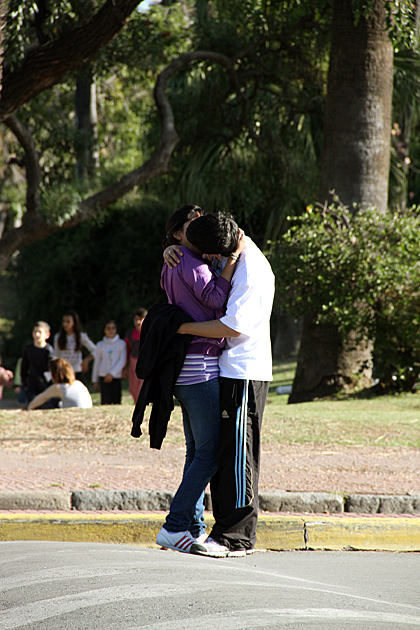 Ah, the delightful, not-at-all-nauseating sounds of young couples in love! Along with honking horns and buses rumbling down cobblestone streets, the wet, sploshy sound of tongues exploring throats adds another note to the grand Buenos Aires symphony. Public make-out sessions are as much an Argentine pastime as drinking mate (and there's an eerie acoustical resemblance between the last sip of mate and the slurping of kissing kids).