For 91 Days
we lived in Buenos Aires, one of the world's great metropolises. Home to tango, amazing steaks and European architecture, three months weren't nearly enough time to discover everything that Argentina's capital has to offer. But we did our best, sampling pizza, ice cream, museums and even a few of the bars where Borges wrote his poetry. Start reading from the
beginning
of our Argentine adventure, visit the
comprehensive index
, or check out a few posts selected at random, below: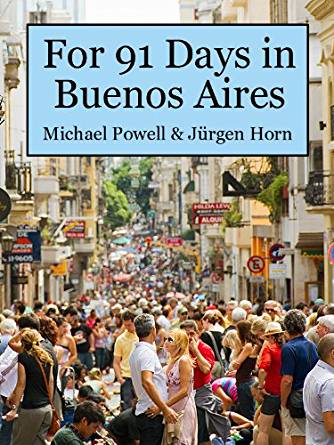 For just a few bucks, you can download your own copy of the book for use on your e-reader or computer, giving you access to our anecdotes and articles wherever you are, without having to connect to the internet. And, buying the e-book is a great way to support our project… take a look at some sample pages from the PDF.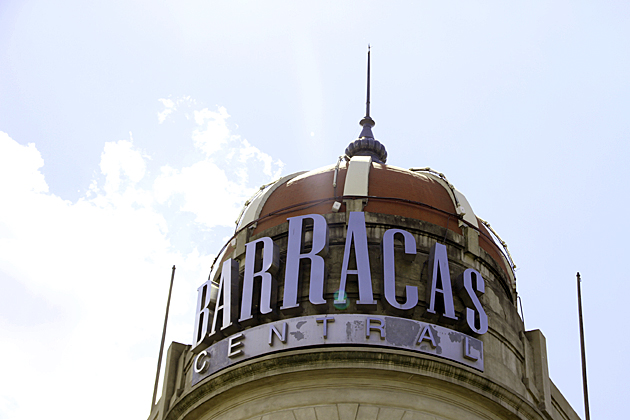 In the 19th century, the wealthiest corner of Buenos Aires wasn't Retiro or Recoleta, but Barracas. Over the decades, this southern neighborhood lost its former glamor but recently has been showing signs of a resurgence in popularity.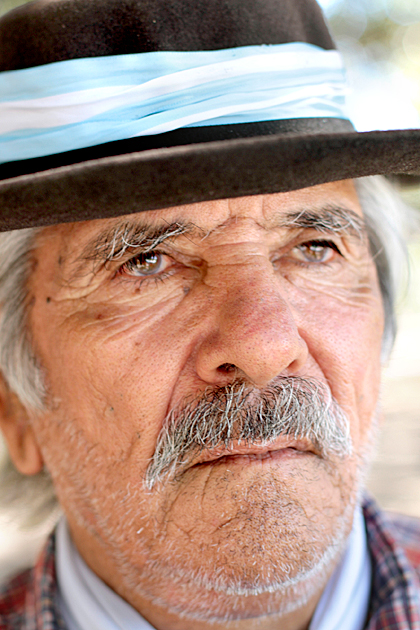 Allow me to introduce
Juan Carlos Balvidares
, the "Caminante Argentino", who's been around the world, sharing his music beyond the borders of his native land. We met him in front of the
Recoleta Cemetery
, where he was performing. Finding out that I'm from Germany, he told me that he's been there and also walked across the rest of the world, making money by playing his original songs on the streets. Usually, you can find him in front of the cemetery, but on Sundays you might run into him at the Antique Market in San Telmo.
Visit his site
to hear some of his music. And if you run into him on the streets, strike up a conversation! He's more than happy to share his stories.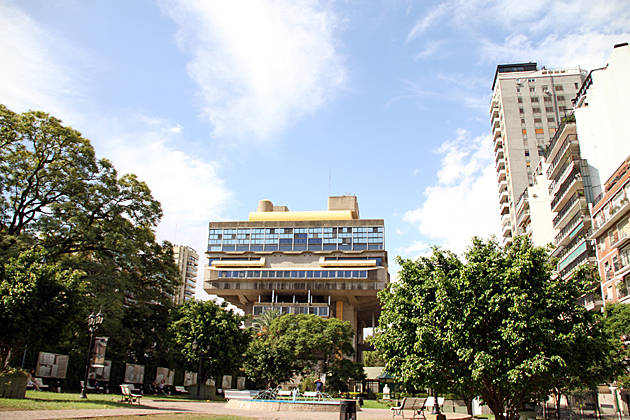 Surely the strangest building in Recoleta is the futuristic Biblioteca Nacional, a wildly modern structure near the staid Museum of Fine Arts.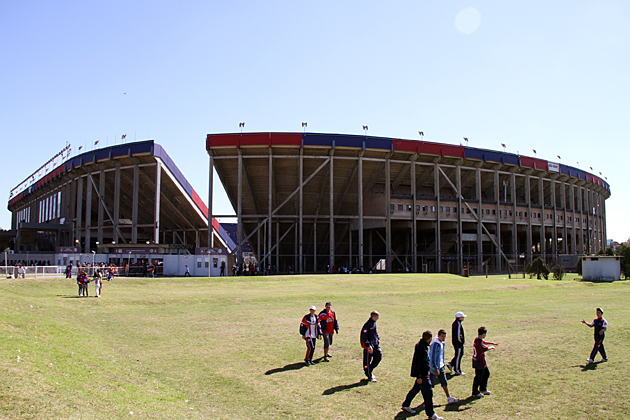 Going to a soccer match in a city filled to the brim with quality teams shouldn't be a difficult task. But finding a ticket for one of the top two clubs, River Plate and Boca Juniors, can be a miserable affair. We've already written about our
frustrating experience at a Boca Juniors match
, and now continue with the much better time we had at San Lorenzo.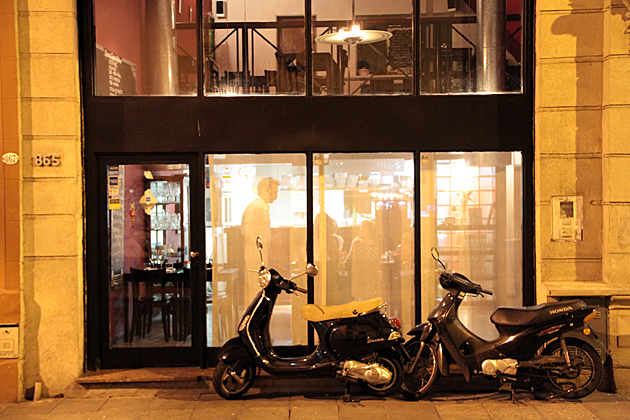 Make sure your mind is open and taste buds in fine working order before you sit down at La Vineria de Guaterio Bolivar, on Calle Bolivar in San Telmo. Dinner is a set menu, with sixteen highly creative dishes served over the course of three hours.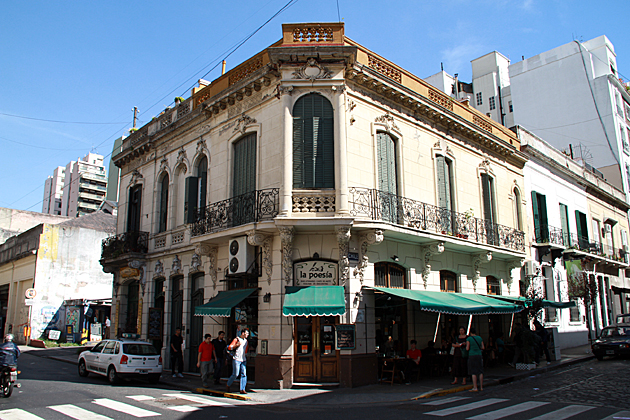 With its shelves stacked with books, soda bottles and photographs from years past, La Poesía is a bar beautiful enough to truly deserve its name.