For 91 Days
we lived in Buenos Aires, one of the world's great metropolises. Home to tango, amazing steaks and European architecture, three months weren't nearly enough time to discover everything that Argentina's capital has to offer. But we did our best, sampling pizza, ice cream, museums and even a few of the bars where Borges wrote his poetry. Start reading from the
beginning
of our Argentine adventure, visit the
comprehensive index
, or check out a few posts selected at random, below: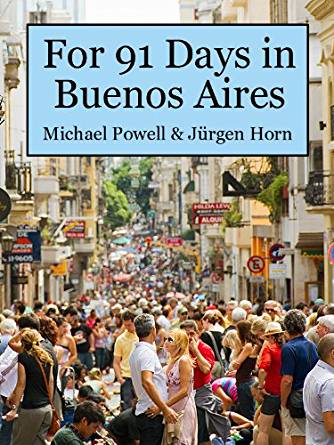 For just a few bucks, you can download your own copy of the book for use on your e-reader or computer, giving you access to our anecdotes and articles wherever you are, without having to connect to the internet. And, buying the e-book is a great way to support our project… take a look at some sample pages from the PDF.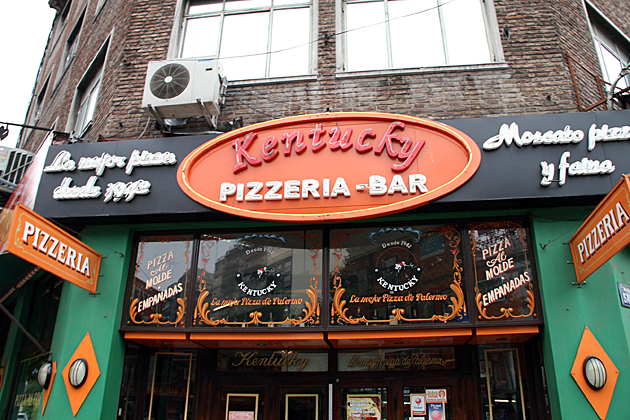 It took us awhile, but we finally made it to Kentucky Pizza, one of the most famous pizzerias in the city. People seem to either love or hate this place. One acquaintance told us it was absolutely the worst pizza around. Meh, we don't agree. But the main reason I wanted to go had nothing to do with pizza. My parents live in Kentucky, and I thought it would be funny to get a picture for them.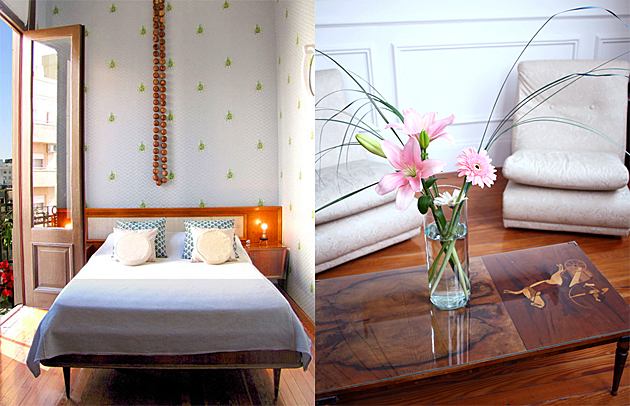 Looking for a small hotel with an individual touch? Then you might want to check out the Boutique Hotel Bonito. Near Plaza Congreso, this hotel is ideally located to explore the entirety of the city … from here, you can easily reach any spot in Buenos Aires. Hip, stylish, and I especially love the idea of a common living room.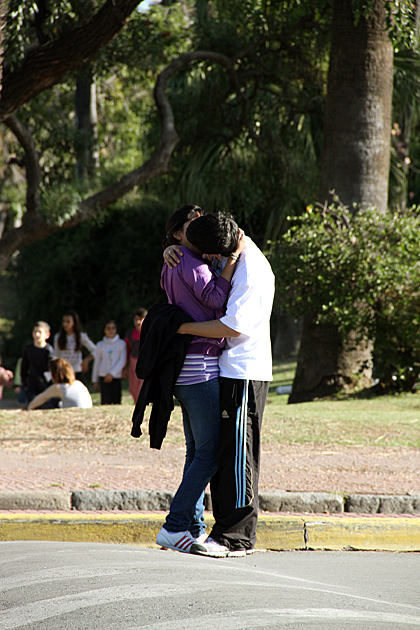 Ah, the delightful, not-at-all-nauseating sounds of young couples in love! Along with honking horns and buses rumbling down cobblestone streets, the wet, sploshy sound of tongues exploring throats adds another note to the grand Buenos Aires symphony. Public make-out sessions are as much an Argentine pastime as drinking mate (and there's an eerie acoustical resemblance between the last sip of mate and the slurping of kissing kids).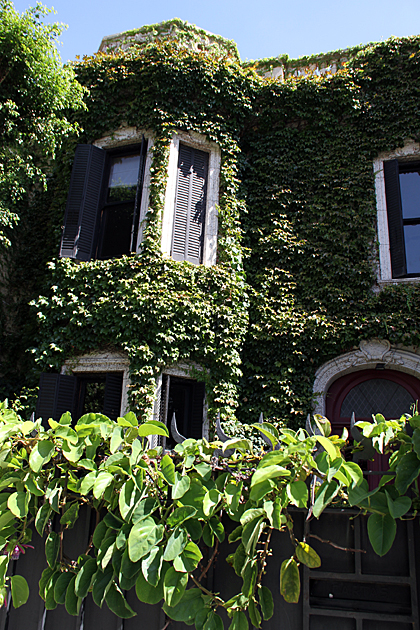 Hello boys and girls, and welcome to Belgrano "R". Let's play a game! Everyone think of an "R"-word that describes this lovely neighborhood!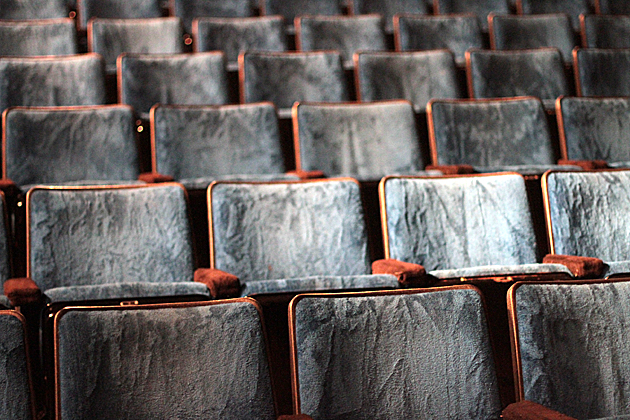 Buenos Aires has a booming film industry, so it's unsurprising that there are a number of awesome cinemas in the city. Here are a few that we've visited during our time in the capital.
Occupying an old tobacco factory on Avendia San Juan, the Museo de Arte Moderno de Buenos Aires (MAMBA) is an awesome museum with a bright future ahead of it.