For 91 Days
we lived in Buenos Aires, one of the world's great metropolises. Home to tango, amazing steaks and European architecture, three months weren't nearly enough time to discover everything that Argentina's capital has to offer. But we did our best, sampling pizza, ice cream, museums and even a few of the bars where Borges wrote his poetry. Start reading from the
beginning
of our Argentine adventure, visit the
comprehensive index
, or check out a few posts selected at random, below: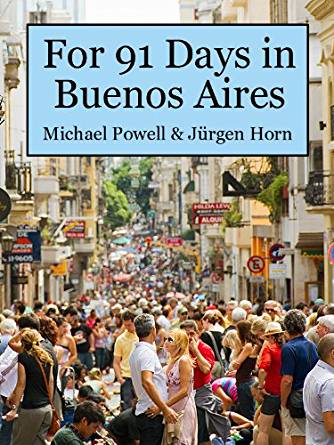 For just a few bucks, you can download your own copy of the book for use on your e-reader or computer, giving you access to our anecdotes and articles wherever you are, without having to connect to the internet. And, buying the e-book is a great way to support our project… take a look at some sample pages from the PDF.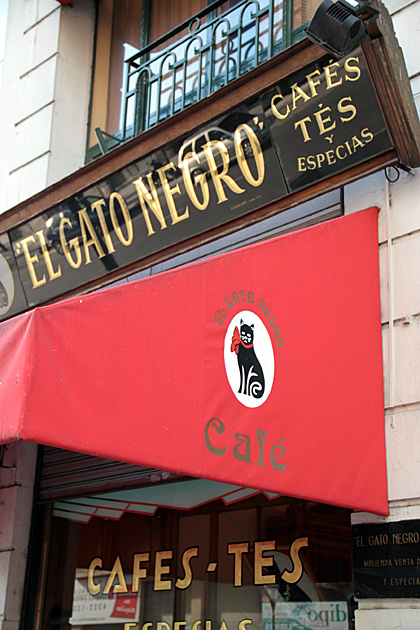 Found on Calle Corrientes, El Gato Negro is one of Buenos Aires' sixty Bar Notables, and an institution in the city. It was founded in 1926 by Victoriano López Robredo, a Spaniard who'd spent much of his life in Sri Lanka and wanted to bring his knowledge of teas to Buenos Aires.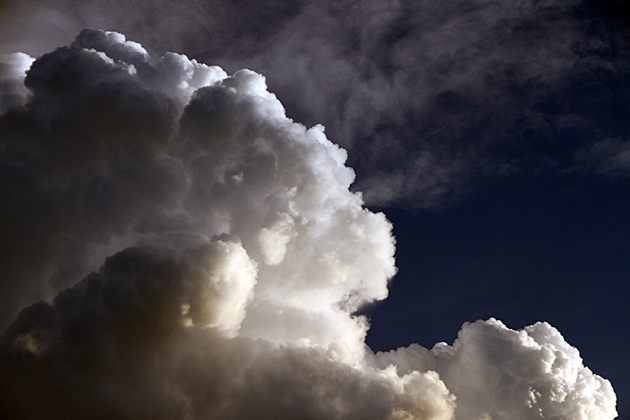 Ready for another random dump of pictures? These are some I took during the San Telmo fair, at the Museo Santo Domingo on Belgrano and Defensa, and other locations at times I found striking. Hope you like them!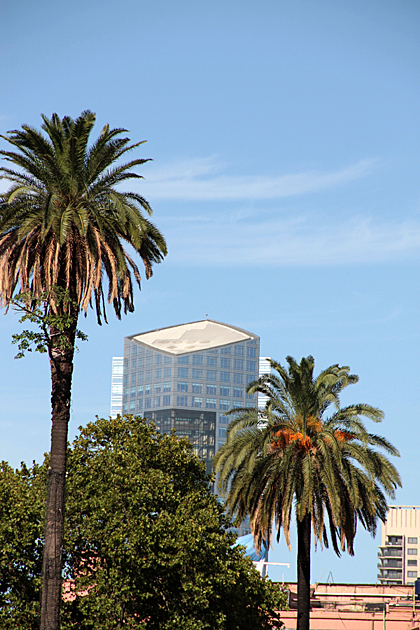 I can see why so many movies and advertisements are produced in Buenos Aires. Set up the camera in a certain angle and location and you can shoot scenes representing spots from all around the world. I would have never guessed that this
ad
supposedly shot during the
La Tomatina in Buñol
was actually filmed in
San Telmo
!
We lived in Buenos Aires, the capital of Argentina and the world's 7th biggest city, for three months — from February to May, 2011. It was still summer when we arrived, and after a chilly winter in
Savannah, GA
, we were happy to explore our new temporary home in shorts and sandals. By the time we left, the temperatures had cooled down, but we were still enjoying brisk, sunny fall days.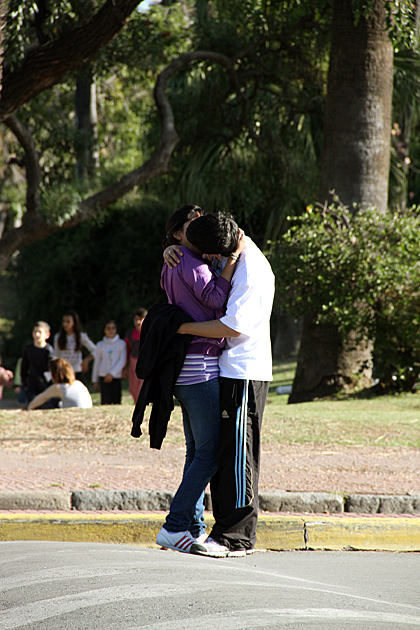 Ah, the delightful, not-at-all-nauseating sounds of young couples in love! Along with honking horns and buses rumbling down cobblestone streets, the wet, sploshy sound of tongues exploring throats adds another note to the grand Buenos Aires symphony. Public make-out sessions are as much an Argentine pastime as drinking mate (and there's an eerie acoustical resemblance between the last sip of mate and the slurping of kissing kids).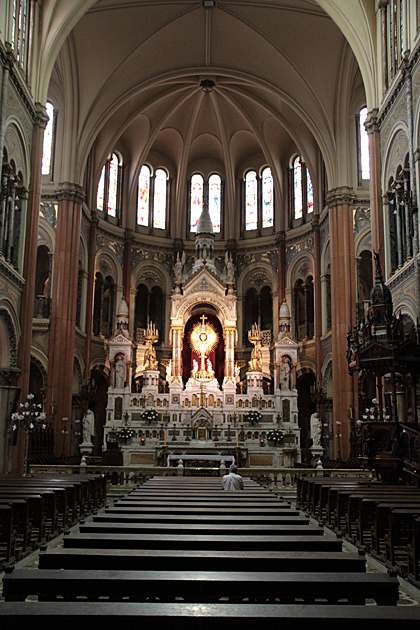 Near the Plaza de San Martín in Retiro, the skinny Iglesia del Santísimo Sacremento is not as famous or conspicuous as so many other landmarks close nearby. But as long as you're in the area, it's worth taking a quick walk through one of Buenos Aires' prettiest places of worship.