For 91 Days
we lived in Buenos Aires, one of the world's great metropolises. Home to tango, amazing steaks and European architecture, three months weren't nearly enough time to discover everything that Argentina's capital has to offer. But we did our best, sampling pizza, ice cream, museums and even a few of the bars where Borges wrote his poetry. Start reading from the
beginning
of our Argentine adventure, visit the
comprehensive index
, or check out a few posts selected at random, below: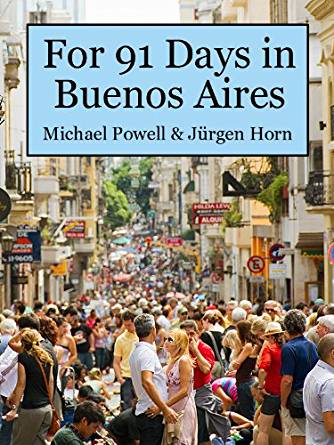 For just a few bucks, you can download your own copy of the book for use on your e-reader or computer, giving you access to our anecdotes and articles wherever you are, without having to connect to the internet. And, buying the e-book is a great way to support our project… take a look at some sample pages from the PDF.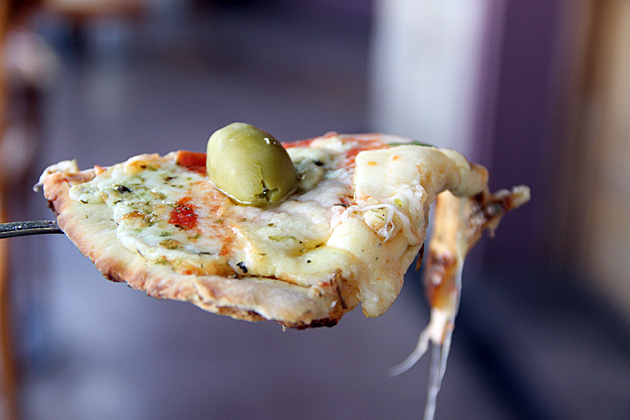 During a recent excursion into Palermo Hollywood, I began to feel faint. Taking a seat on the curb, I went through a mental checklist; I'd had plenty of water, a hearty breakfast and a good night of sleep. But something was off… and suddenly I realized. I hadn't eaten pizza in nearly 4 hours.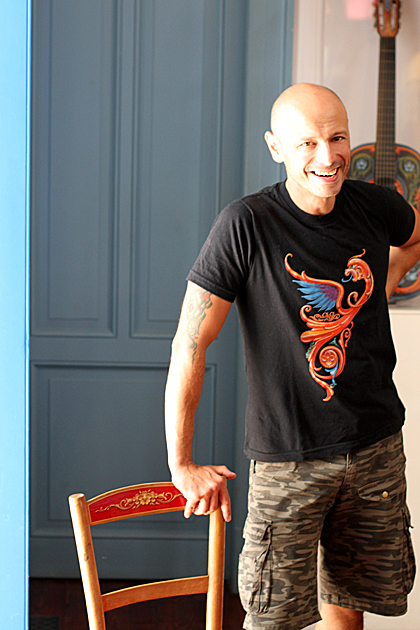 Swirling, symmetrical lines and bright colors are the primary elements of fileteado, the most porteño of all arts. The decorative style can be seen everywhere in the capital, from store fronts to city buses, and is enjoying a resurgence in popularity. We met one of Buenos Aires' most famous filete artists, Alfredo Genovese, at his studio in the barrio of Paternal.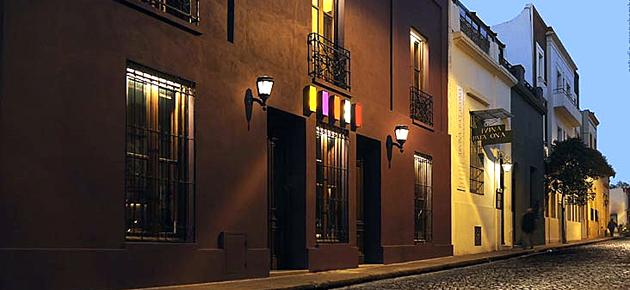 We walk down Calle Balcarce all the time, and have often noticed the colorful sign of Hotel Babel. After doing some research, I've decided this is the hotel that I would choose for a short stay in San Telmo. Not necessarily For 91 Days… for a longer stay, it's better to
rent an apartment
!
Location is one of the most important factors when picking a
hotel
,
short-term vacation rental
or, in this case, a
hostel
. If you can't make your mind up between Palermo or San Telmo, why not choose a place smack in the middle: the Microcentro? There, you'll find the V&H Hostel Club, right around the corner of the
Teatro Colon
and the Obelisk. Great public transportation options right around the corner make it easy to visit all of Buenos Aires' many sights.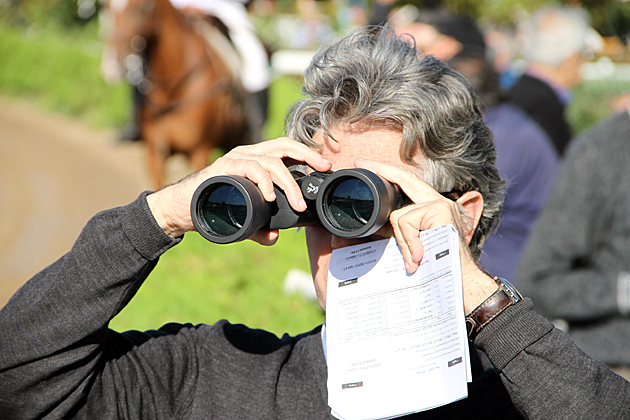 The mare's name was "Kill Me Now". Without a doubt, this was the horse I would be betting on.
After our great experience at
El Querandí
, we were all about tango. So the next day we decided to visit the Carlos Gardel Museum in Abasto. We showed up at the perfect time: a free tango class was just getting underway in the foyer of the museum. As we lumbered into the middle of the group, grinning from ear to ear and looking for pretty ladies, shrieks of terror echoed through the hall.