For 91 Days
we lived in Buenos Aires, one of the world's great metropolises. Home to tango, amazing steaks and European architecture, three months weren't nearly enough time to discover everything that Argentina's capital has to offer. But we did our best, sampling pizza, ice cream, museums and even a few of the bars where Borges wrote his poetry. Start reading from the
beginning
of our Argentine adventure, visit the
comprehensive index
, or check out a few posts selected at random, below: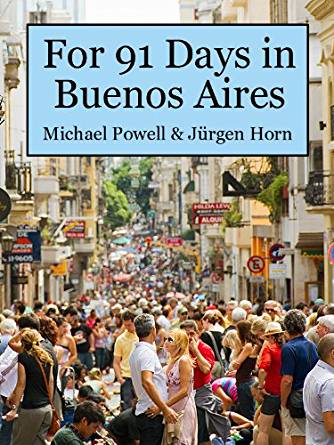 For just a few bucks, you can download your own copy of the book for use on your e-reader or computer, giving you access to our anecdotes and articles wherever you are, without having to connect to the internet. And, buying the e-book is a great way to support our project… take a look at some sample pages from the PDF.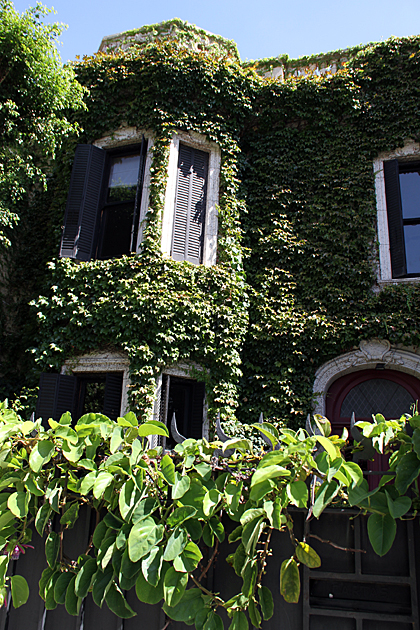 Hello boys and girls, and welcome to Belgrano "R". Let's play a game! Everyone think of an "R"-word that describes this lovely neighborhood!
We were sitting outside at
La Fabrica Del Taco
, a popular Palermo joint serving up cheap Tex-Mex style fare, when we noticed something strange about the restaurant next door. It had the appearance of a fancy, exclusive club, with red curtains obscuring the interior, but every couple who approached the door looked anxious and slightly furtive, like kids about to put their hands into a cookie jar. I went to investigate and, after reading the menu, understood the nervously excited behavior of the people going inside. Te Mataré Ramirez is an aphrodisiac restaurant. And its menu is among the best things I've ever read.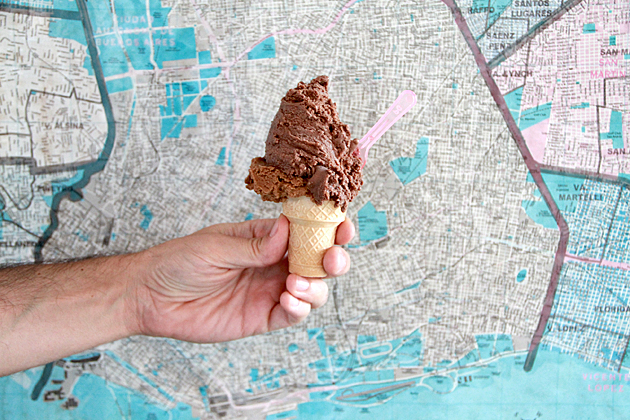 From across the Atlantic, Argentina sounds out the challenge to its frumpy ancestor Italy. "Hey, you think
you
got good pizza? How you like
these fugazzas
? Oh, you're proud of your famous Italian ice cream? LOL! Nobody but
nobody
beats Buenos Aires for ice cream! Student becomes the master, punk!"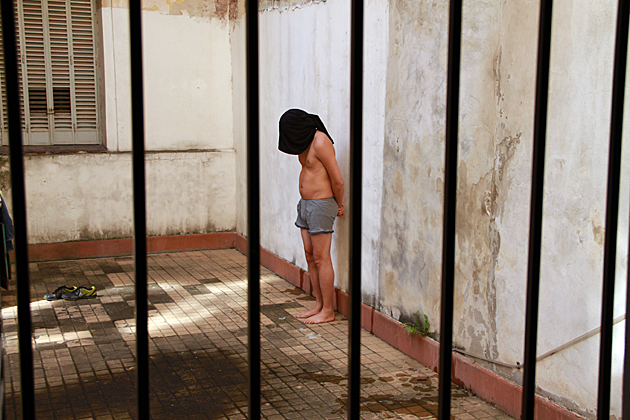 No, we're not for 91 days in Guantanamo. That picture above was actually taken right from our apartment window! After making sure I got the picture, I found out that the hooded guy was just an art student working on a project. Phew. But I thought it was a good introduction to this latest batch of random pictures, which shows how different Buenos Aires can be, at different hours of the day. Even a window you're totally familiar with can surprise you.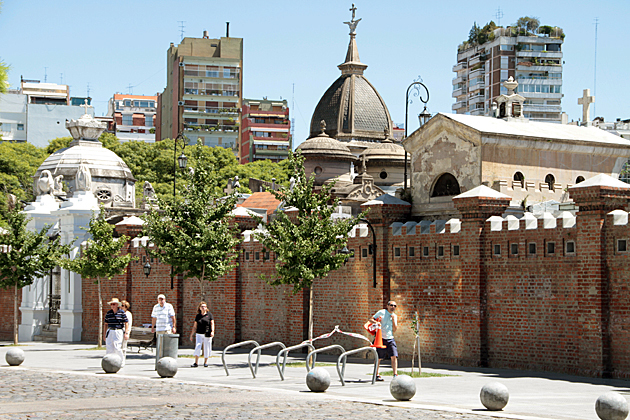 One of Buenos Aires' most beautiful neighborhoods is also one of its most exclusive. They won't let just anyone move in, so if you're looking for a new home here, there are a couple of inflexible prerequisites: you must be rich, and you must be dead. Being famous helps.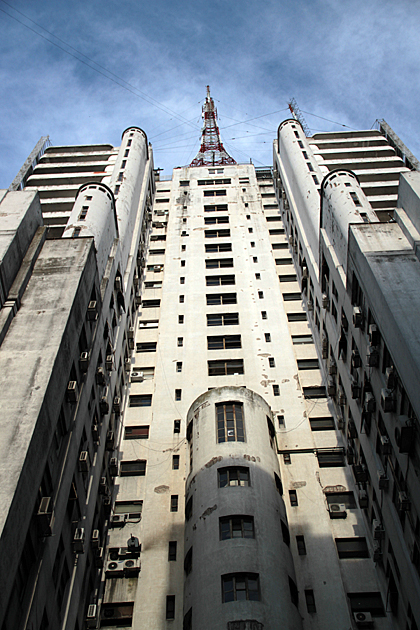 Groups of shouting Brazilians, skyscraper window cleaners, gallery-worthy graffiti, costumed kings and queens roaming the streets… you never know what picture opportunities are going to present themselves when you step out. Now that fall has begun, Buenos Aires has changed a little. Kids are back to school, and people are back to work… luckily for us, the city's compelling beauty stays the same!