For 91 Days
we lived in Buenos Aires, one of the world's great metropolises. Home to tango, amazing steaks and European architecture, three months weren't nearly enough time to discover everything that Argentina's capital has to offer. But we did our best, sampling pizza, ice cream, museums and even a few of the bars where Borges wrote his poetry. Start reading from the
beginning
of our Argentine adventure, visit the
comprehensive index
, or check out a few posts selected at random, below: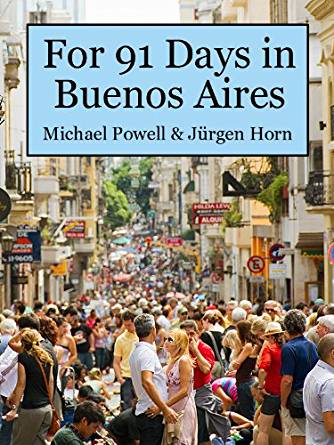 For just a few bucks, you can download your own copy of the book for use on your e-reader or computer, giving you access to our anecdotes and articles wherever you are, without having to connect to the internet. And, buying the e-book is a great way to support our project… take a look at some sample pages from the PDF.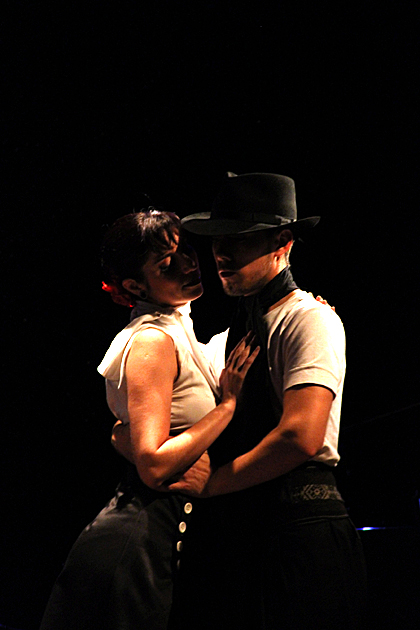 There are a few ways to experience tango while in Buenos Aires. Milongas are probably the most popular option, where people of all skill levels join in the dancing. And there are recitals with excellent music, usually no dancing, but possibly the most authentic. Or, you can choose the full-on tourist experience of the dinner show.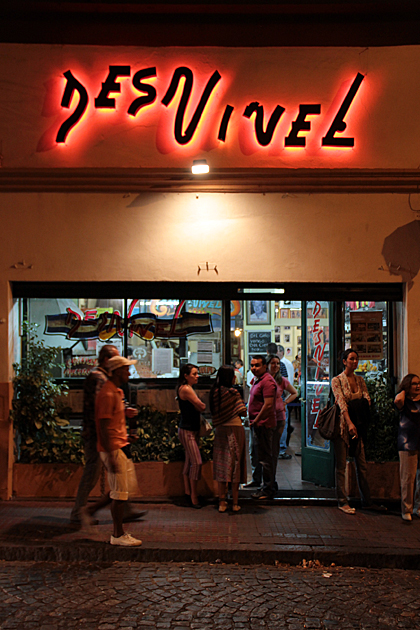 No type of restaurant is more characteristic of Buenos Aires than the parrilla. Just around our neighborhood, there are at least six hundred thousand parrillas. Six thousand million restaurants with open barbecue pits where steaks, sausages and offal are grilled to perfection and served to the bloodthirsty meat-eaters of the city.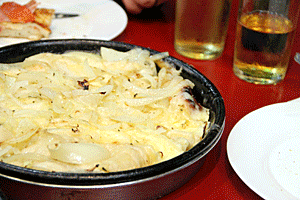 We've already written about
El Cuartito
, one of the very first pizza joints we discovered in Buenos Aires. Las Cuartetas is similar in food, name and decor. But it's larger and, especially on a weekend night as the theaters of Calle Corrientes are emptying, much more boisterous.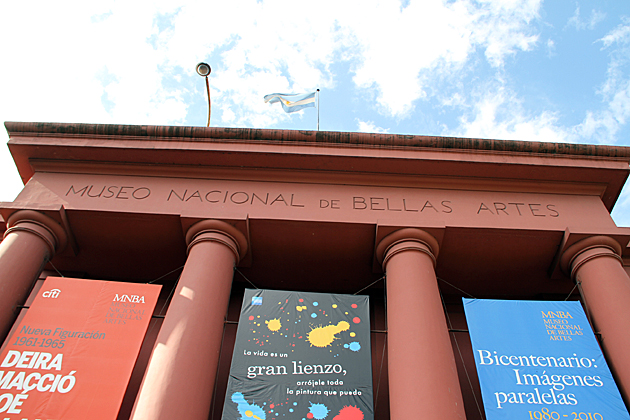 We confidently strode up the stairs of an impressive neoclassical building, convinced that it was the Museo Nacional de Bellas Artes. Passing between the massive gray Doric columns, a guard brusquely informed us that we were actually at the University's Law School. He shoved us off toward a nearby clump of dark red clay, which had been been molded into the form of a building.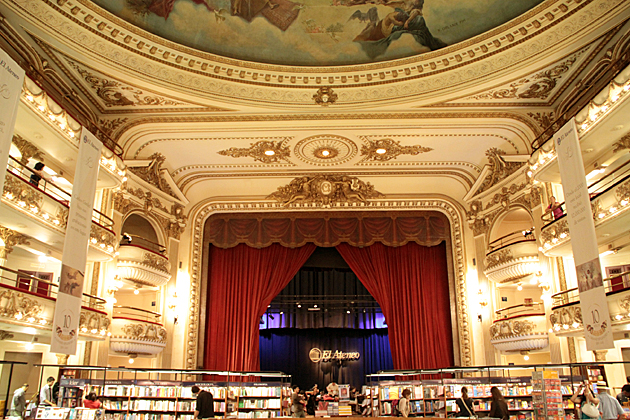 Argentinians are a famously literary people. In coffee shops, parks, on the bus and even while walking down city streets, their heads are often buried in a book. So it's only fitting that Buenos Aires can lay claim to one of the world's most incredible book stores: the Ateneo Grand Splendid.
Three months. Had it already been three months? I don't think we've ever lived in a place where time seemed to fly past so quickly. It felt as though we had just arrived and yet, there we were with bags packed. After a week-long vacation on the Paraná Delta, we were going to hop on a plane for Bolivia, our next destination.