For 91 Days
we lived in Buenos Aires, one of the world's great metropolises. Home to tango, amazing steaks and European architecture, three months weren't nearly enough time to discover everything that Argentina's capital has to offer. But we did our best, sampling pizza, ice cream, museums and even a few of the bars where Borges wrote his poetry. Start reading from the
beginning
of our Argentine adventure, visit the
comprehensive index
, or check out a few posts selected at random, below: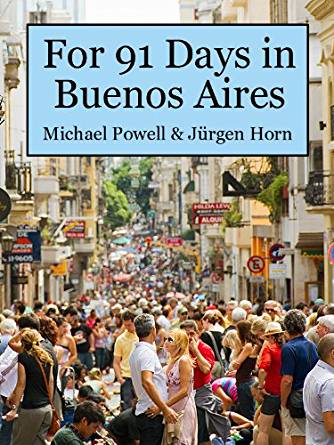 For just a few bucks, you can download your own copy of the book for use on your e-reader or computer, giving you access to our anecdotes and articles wherever you are, without having to connect to the internet. And, buying the e-book is a great way to support our project… take a look at some sample pages from the PDF.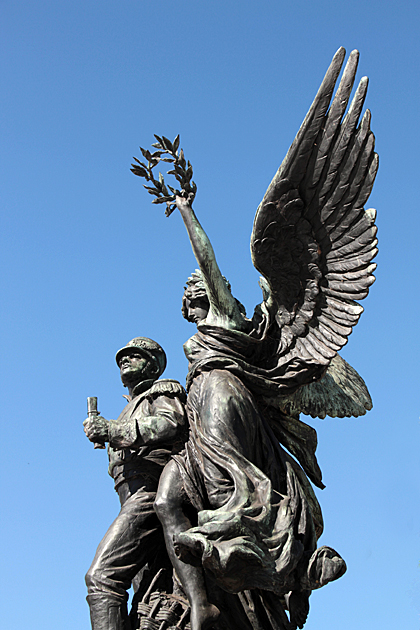 Buenos Aires is Buenos Aires, and comparing it to other cities is probably a mistake. Still, it's hard to avoid. Many people have observed that BA is like a combination of New York and Paris, but I recognize other cities as well! Depending on the barrio I'm in, I can pick out resemblances to Berlin,
Valencia
, Hong Kong and even San Francisco. What cities do you see in BA?
A green oasis on the eastern end of the big city, the ecological reserve of the Costanera Sur offers an escape from the humdrum of daily life. Walking along of the reserve's paths, through wild growing pampas grass, it's difficult to believe that this is still Buenos Aires.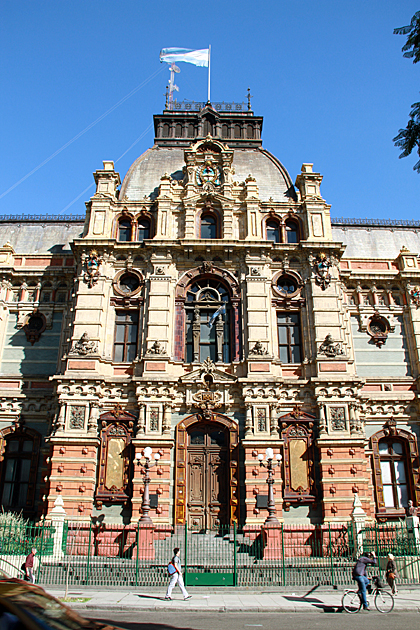 An intricately detailed, 19th century building spanning the width and length of a block in Balvanera, the Palace of Running Water must be the world's most impressive clean water pumping facility. I can't imagine it even has a competitor.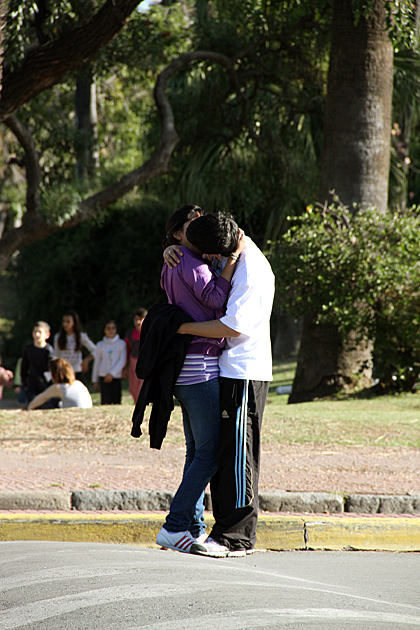 Ah, the delightful, not-at-all-nauseating sounds of young couples in love! Along with honking horns and buses rumbling down cobblestone streets, the wet, sploshy sound of tongues exploring throats adds another note to the grand Buenos Aires symphony. Public make-out sessions are as much an Argentine pastime as drinking mate (and there's an eerie acoustical resemblance between the last sip of mate and the slurping of kissing kids).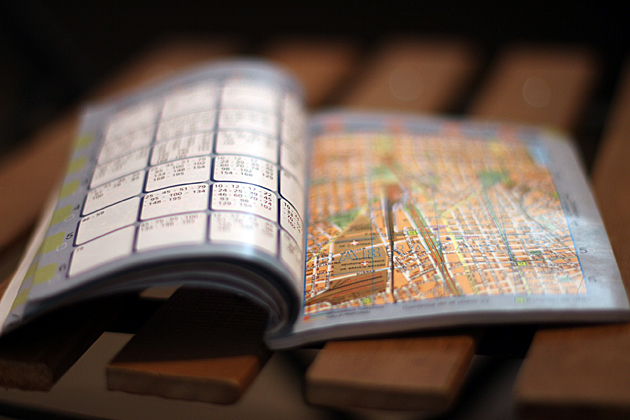 It's a book which should be within reach at all times. It's studied and consulted, especially during times of trouble. Without it, this illuminating guide, this constant companion, life would be even more a struggle. And yes, I worship it. The Guia "T".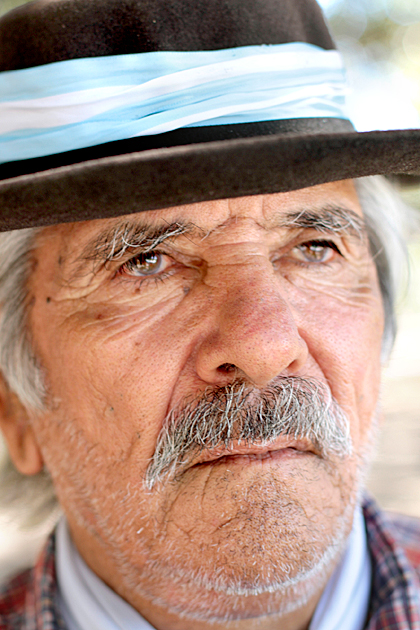 Allow me to introduce
Juan Carlos Balvidares
, the "Caminante Argentino", who's been around the world, sharing his music beyond the borders of his native land. We met him in front of the
Recoleta Cemetery
, where he was performing. Finding out that I'm from Germany, he told me that he's been there and also walked across the rest of the world, making money by playing his original songs on the streets. Usually, you can find him in front of the cemetery, but on Sundays you might run into him at the Antique Market in San Telmo.
Visit his site
to hear some of his music. And if you run into him on the streets, strike up a conversation! He's more than happy to share his stories.