For 91 Days in Buenos Aires – The E-Book
All of the articles which we wrote during our three months in Buenos Aires have now been collected in an e-book, along with over 220 of our very best, full-color images. With an index sorted by category, links to the original blog posts, and cross-references spread throughout, the e-book is a perfect companion for a trip to Argentina's amazing capital city.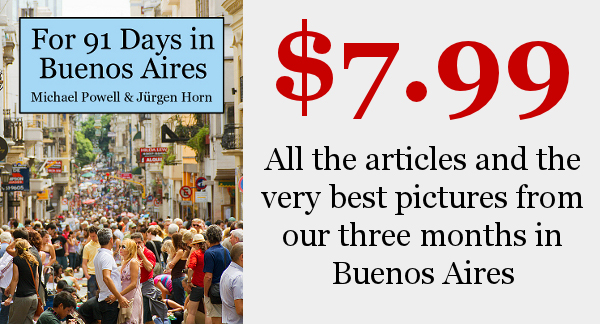 For just a few bucks, you can download your own copy of the book for use on your e-reader or computer, giving you access to our anecdotes and articles wherever you are, without having to connect to the internet. And, buying the e-book is a great way to support our project… take a look at some sample pages from the PDF.