Boutique Hotel Buenos Aires: Bonito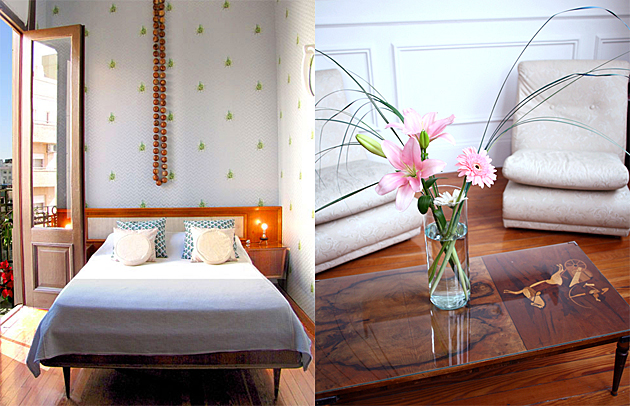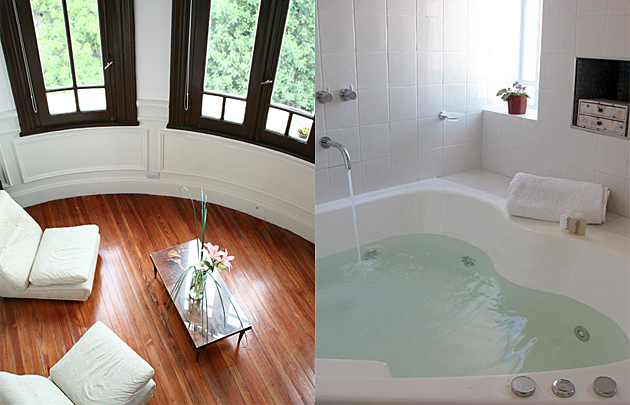 Looking for a small hotel with an individual touch? Then you might want to check out the Boutique Hotel Bonito. Near Plaza Congreso, this hotel is ideally located to explore the entirety of the city … from here, you can easily reach any spot in Buenos Aires. Hip, stylish, and I especially love the idea of a common living room.
Five beautiful rooms on the 3rd floor of a four-storey antique building located in the traditional neighbourhood of Montserrat. They are all equipted with a private bathroom, minibar, air conditioner, jacuzzi or scotch douche, LCD TV, and a safe. Our living-room, integrated with a bar, is ideal for relaxing and meeting, also open to cultural events, music seasons, film, lectures and private parties. A tasty and abundant breakfast service is offered, served when requested.
Attend by the owner, artist and designer Bonito it is a unique and special place. Where, you can feel the warmth of a home, the independence of a private room and the service and attention of a five-star hotel.
More information and rates: Bonito Boutique Hotel
Hotel Bonito on our Buenos Aires Map
– More accommodation options on our Buenos Aires Index