For 91 Days
we lived in Buenos Aires, one of the world's great metropolises. Home to tango, amazing steaks and European architecture, three months weren't nearly enough time to discover everything that Argentina's capital has to offer. But we did our best, sampling pizza, ice cream, museums and even a few of the bars where Borges wrote his poetry. Start reading from the
beginning
of our Argentine adventure, visit the
comprehensive index
, or check out a few posts selected at random, below:
mike_frontpage(); ?>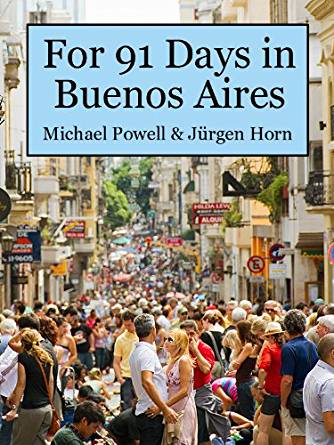 For just a few bucks, you can download your own copy of the book for use on your e-reader or computer, giving you access to our anecdotes and articles wherever you are, without having to connect to the internet. And, buying the e-book is a great way to support our project... take a look at some sample pages from the PDF.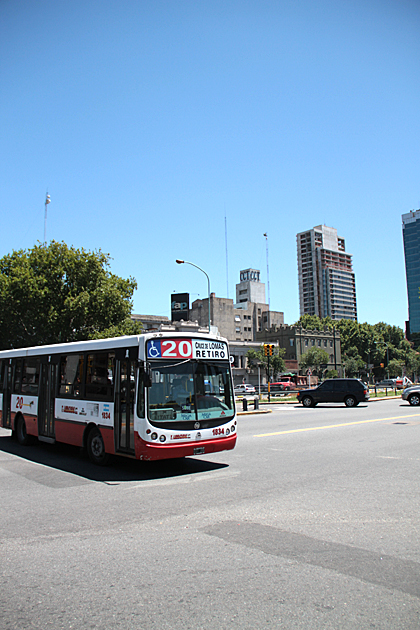 After watching a few barrel at breakneck speed down San Telmo's tiny cobblestone streets, more inclined to use their horns than breaks when approaching an intersection, we concluded that buses must be the fastest way to get around Buenos Aires. And funnest.
With the Casa Rosada to the west and the city hall to the east, the Plaza de Mayo is undoubtedly the political nexus of Argentina. From famous speeches to white-hooded mothers united in a call for justice, the plaza has long been the focal point of the country's most compelling dramas.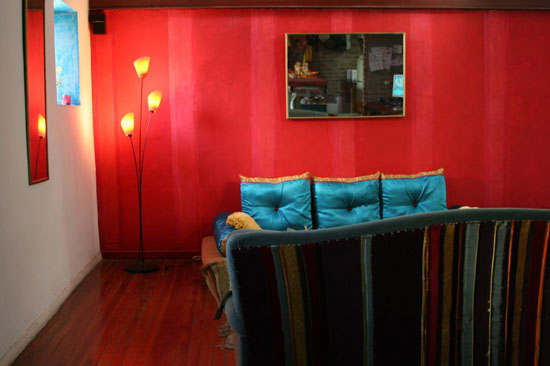 Finding an extended-stay accommodation in a city you've never visited can be frustrating, scary and dangerous. Without first-hand knowledge of the city, and unable to physically meet landlords or view apartments, putting money down for a security deposit is little more than a leap of faith. So finding people like
Angela and John
, who run San Telmo Loft, is a relief.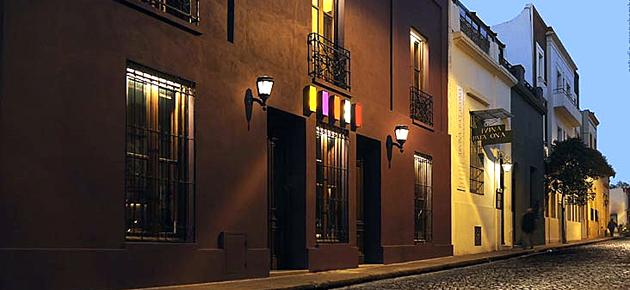 We walk down Calle Balcarce all the time, and have often noticed the colorful sign of Hotel Babel. After doing some research, I've decided this is the hotel that I would choose for a short stay in San Telmo. Not necessarily For 91 Days... for a longer stay, it's better to
rent an apartment
!
Like all great metropolises, Buenos Aires has a thriving street art scene. We took a tour of some of the best graffiti the city has to offer.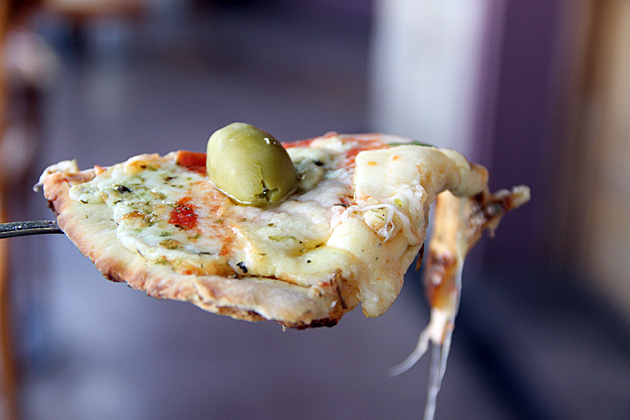 During a recent excursion into Palermo Hollywood, I began to feel faint. Taking a seat on the curb, I went through a mental checklist; I'd had plenty of water, a hearty breakfast and a good night of sleep. But something was off... and suddenly I realized. I hadn't eaten pizza in nearly 4 hours.