For 91 Days
we lived in Buenos Aires, one of the world's great metropolises. Home to tango, amazing steaks and European architecture, three months weren't nearly enough time to discover everything that Argentina's capital has to offer. But we did our best, sampling pizza, ice cream, museums and even a few of the bars where Borges wrote his poetry. Start reading from the
beginning
of our Argentine adventure, visit the
comprehensive index
, or check out a few posts selected at random, below: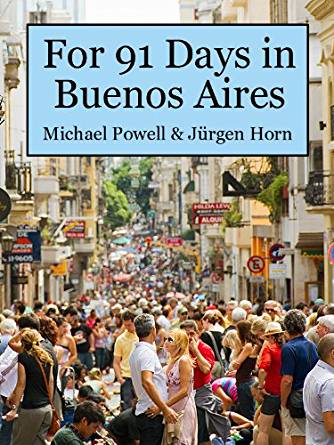 For just a few bucks, you can download your own copy of the book for use on your e-reader or computer, giving you access to our anecdotes and articles wherever you are, without having to connect to the internet. And, buying the e-book is a great way to support our project… take a look at some sample pages from the PDF.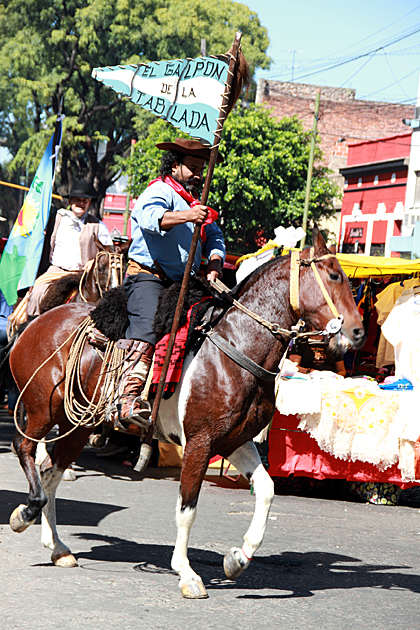 The barrio of Mataderos, former home to Buenos Aires' slaughterhouses, has always been tightly linked to gaucho culture and the meat industry. In fact, the neighborhood is also known as "Nueva Chicago": a nickname the
local football
team still plays under.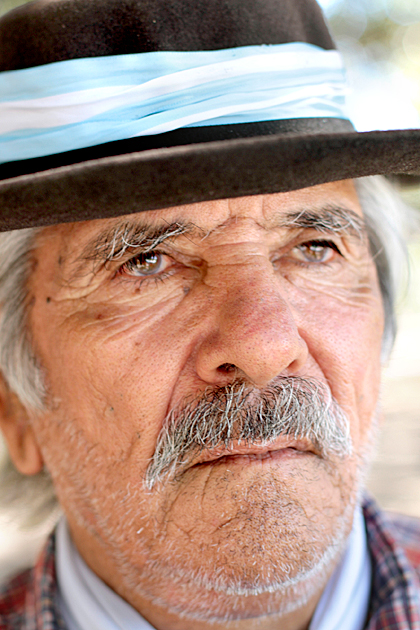 Allow me to introduce
Juan Carlos Balvidares
, the "Caminante Argentino", who's been around the world, sharing his music beyond the borders of his native land. We met him in front of the
Recoleta Cemetery
, where he was performing. Finding out that I'm from Germany, he told me that he's been there and also walked across the rest of the world, making money by playing his original songs on the streets. Usually, you can find him in front of the cemetery, but on Sundays you might run into him at the Antique Market in San Telmo.
Visit his site
to hear some of his music. And if you run into him on the streets, strike up a conversation! He's more than happy to share his stories.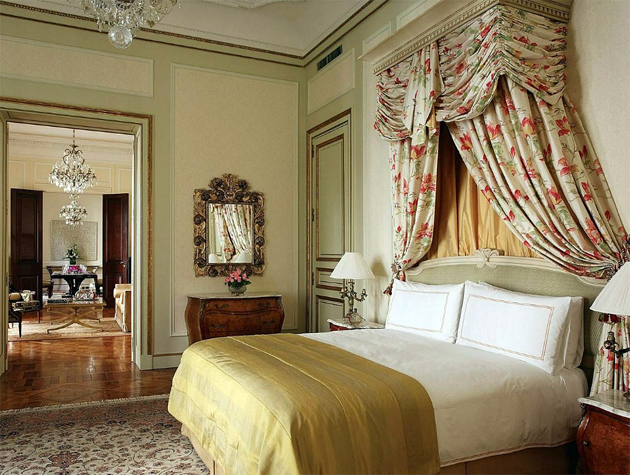 Unless Rolex or Aston Martin commission us to launch a high roller travel blog, we'll be staying away places like the Four Seasons in Buenos Aires, apparently the most expensive hotel in the city. Is it worth $850 a night to feel like royalty? It must be for some people!
Location is one of the most important factors when picking a
hotel
,
short-term vacation rental
or, in this case, a
hostel
. If you can't make your mind up between Palermo or San Telmo, why not choose a place smack in the middle: the Microcentro? There, you'll find the V&H Hostel Club, right around the corner of the
Teatro Colon
and the Obelisk. Great public transportation options right around the corner make it easy to visit all of Buenos Aires' many sights.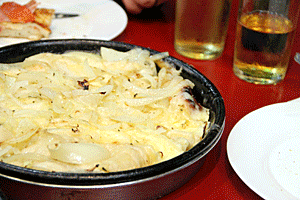 We've already written about
El Cuartito
, one of the very first pizza joints we discovered in Buenos Aires. Las Cuartetas is similar in food, name and decor. But it's larger and, especially on a weekend night as the theaters of Calle Corrientes are emptying, much more boisterous.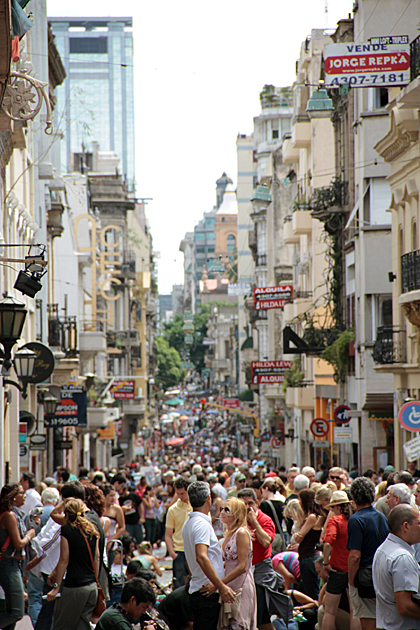 On any day of the week, San Telmo is the best spot in Buenos Aires to go antiques-hunting. Dealers hawk everything from chandeliers to ancient books in shops which blanket the neighborhood. But the Sunday antiques market in Plaza Dorrego has become a phenomenon; all San Telmo comes out to party along with thousands of visitors in a celebration of curbside capitalism.