For 91 Days
we lived in Buenos Aires, one of the world's great metropolises. Home to tango, amazing steaks and European architecture, three months weren't nearly enough time to discover everything that Argentina's capital has to offer. But we did our best, sampling pizza, ice cream, museums and even a few of the bars where Borges wrote his poetry. Start reading from the
beginning
of our Argentine adventure, visit the
comprehensive index
, or check out a few posts selected at random, below: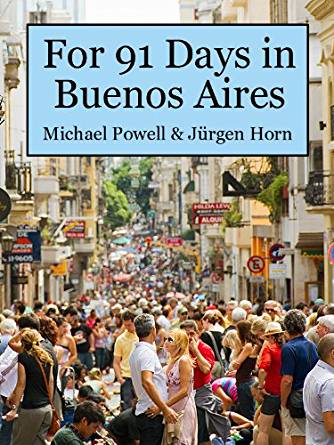 For just a few bucks, you can download your own copy of the book for use on your e-reader or computer, giving you access to our anecdotes and articles wherever you are, without having to connect to the internet. And, buying the e-book is a great way to support our project… take a look at some sample pages from the PDF.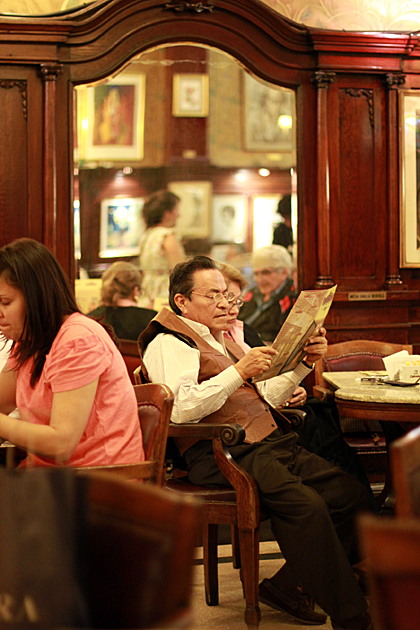 Buenos Aires' oldest and most famous coffee shop is Café Tortoni, just a few blocks west of the Plaza de Mayo. A gorgeous space which has been serving porteños since 1858, the café is usually toward the top of everyone's "must-see" list. For good reason.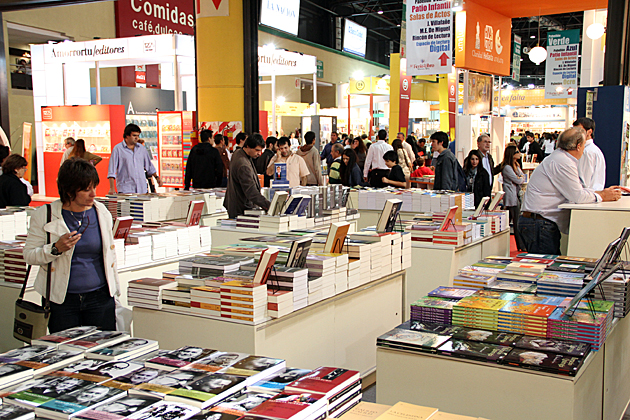 One of the world's biggest book fairs takes place in Buenos Aires. We visited the 37th annual Festival Internacional del Libro, which brought together a million readers and 500 publishers from over 50 countries.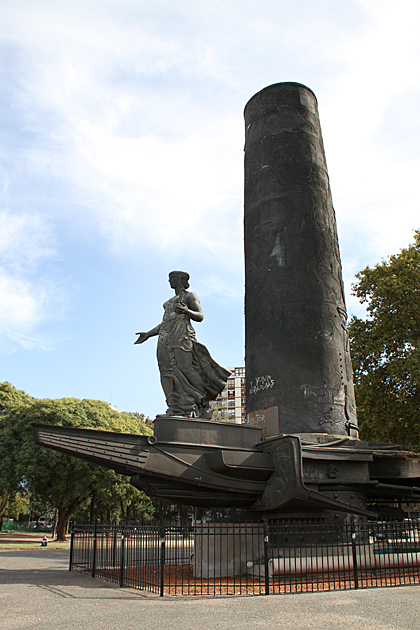 The biggest park in San Telmo is Lezama, a giant green hill which fills up on weekends with sun-bathers, mate drinkers and chess players, along with some market stands. The park also is home to the Museo Histórico Nacional.
With the Casa Rosada to the west and the city hall to the east, the Plaza de Mayo is undoubtedly the political nexus of Argentina. From famous speeches to white-hooded mothers united in a call for justice, the plaza has long been the focal point of the country's most compelling dramas.
Location is one of the most important factors when picking a
hotel
,
short-term vacation rental
or, in this case, a
hostel
. If you can't make your mind up between Palermo or San Telmo, why not choose a place smack in the middle: the Microcentro? There, you'll find the V&H Hostel Club, right around the corner of the
Teatro Colon
and the Obelisk. Great public transportation options right around the corner make it easy to visit all of Buenos Aires' many sights.
We were sitting outside at
La Fabrica Del Taco
, a popular Palermo joint serving up cheap Tex-Mex style fare, when we noticed something strange about the restaurant next door. It had the appearance of a fancy, exclusive club, with red curtains obscuring the interior, but every couple who approached the door looked anxious and slightly furtive, like kids about to put their hands into a cookie jar. I went to investigate and, after reading the menu, understood the nervously excited behavior of the people going inside. Te Mataré Ramirez is an aphrodisiac restaurant. And its menu is among the best things I've ever read.