For 91 Days
we lived in Buenos Aires, one of the world's great metropolises. Home to tango, amazing steaks and European architecture, three months weren't nearly enough time to discover everything that Argentina's capital has to offer. But we did our best, sampling pizza, ice cream, museums and even a few of the bars where Borges wrote his poetry. Start reading from the
beginning
of our Argentine adventure, visit the
comprehensive index
, or check out a few posts selected at random, below:
mike_frontpage(); ?>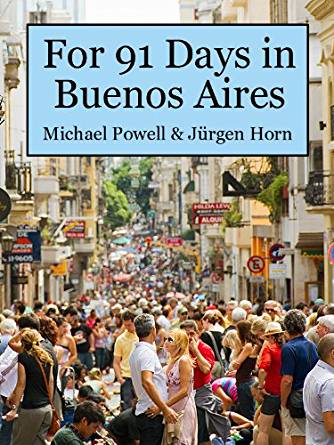 For just a few bucks, you can download your own copy of the book for use on your e-reader or computer, giving you access to our anecdotes and articles wherever you are, without having to connect to the internet. And, buying the e-book is a great way to support our project... take a look at some sample pages from the PDF.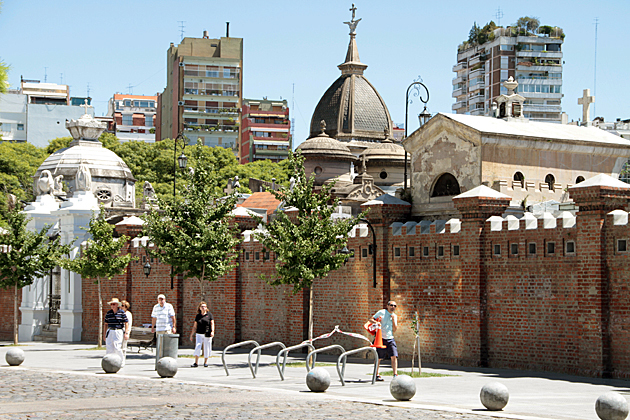 One of Buenos Aires' most beautiful neighborhoods is also one of its most exclusive. They won't let just anyone move in, so if you're looking for a new home here, there are a couple of inflexible prerequisites: you must be rich, and you must be dead. Being famous helps.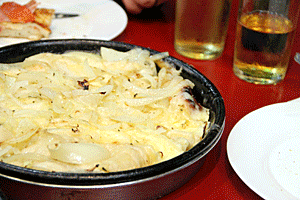 We've already written about
El Cuartito
, one of the very first pizza joints we discovered in Buenos Aires. Las Cuartetas is similar in food, name and decor. But it's larger and, especially on a weekend night as the theaters of Calle Corrientes are emptying, much more boisterous.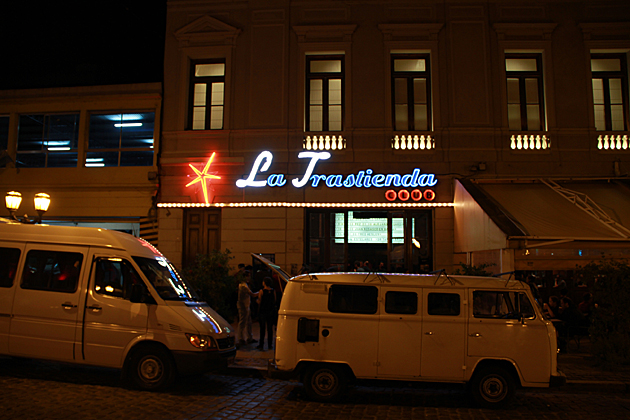 When I discovered that The National, one of my favorite bands, was playing in Buenos Aires, I immediately went to their website and bought tickets. Only after the transaction was complete, did I look up the club, and my already dangerously-high levels of giddiness went off the charts. Not only was the Trastienda Club a small venue that guaranteed a great view, it was also just around the block from our
San Telmo apartment
.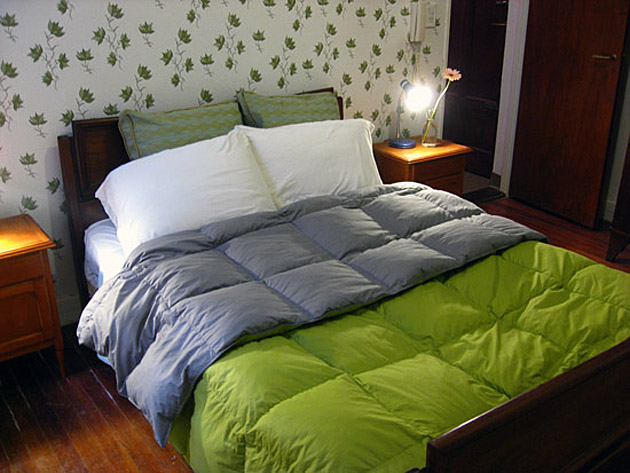 We wrote about the San Telmo Loft in a
previous post
, but we also wanted to highlight another apartment which Angela and John offer, for vacations or short term rentals. The Depto, on Calle Defensa.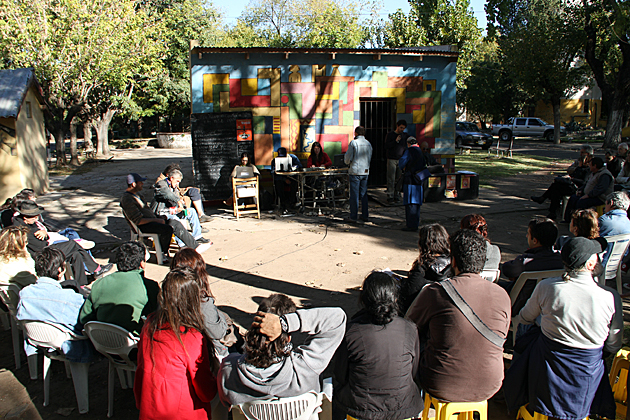 A radio station with an unusual and highly laudable purpose, Radio La Colifata was established in 1991 as the world's first station run by the inmates of a mental hospital. Twenty years later, the project is still going strong. We decided to check out one of the transmissions.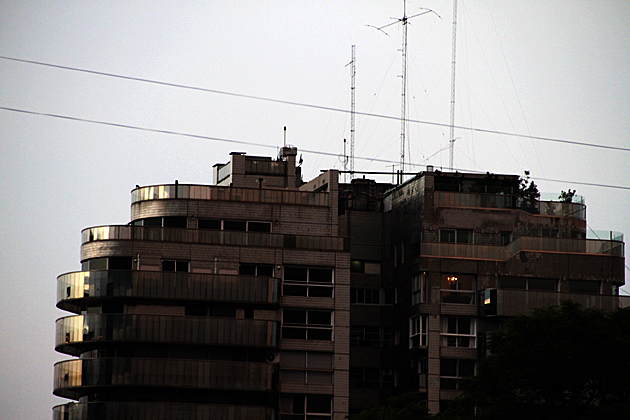 We arrived in Buenos Aires in the late summer, and as the season changed into fall, have seen some spectacular weather. The city is all cement and humanity, but the earth and skies never let you forget who's really in control.