For 91 Days
we lived in Buenos Aires, one of the world's great metropolises. Home to tango, amazing steaks and European architecture, three months weren't nearly enough time to discover everything that Argentina's capital has to offer. But we did our best, sampling pizza, ice cream, museums and even a few of the bars where Borges wrote his poetry. Start reading from the
beginning
of our Argentine adventure, visit the
comprehensive index
, or check out a few posts selected at random, below: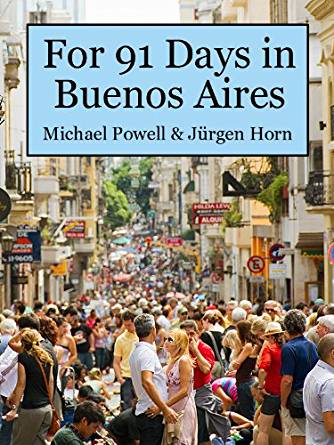 For just a few bucks, you can download your own copy of the book for use on your e-reader or computer, giving you access to our anecdotes and articles wherever you are, without having to connect to the internet. And, buying the e-book is a great way to support our project… take a look at some sample pages from the PDF.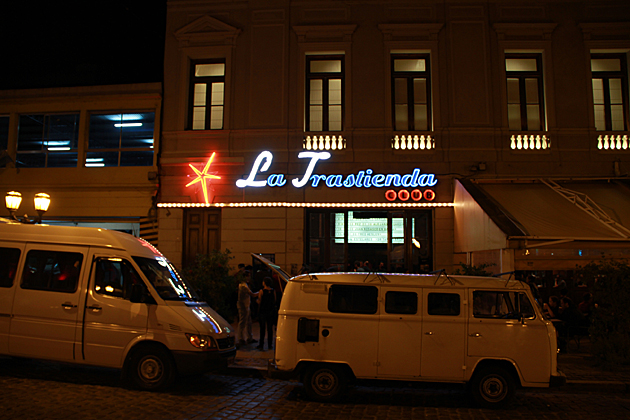 When I discovered that The National, one of my favorite bands, was playing in Buenos Aires, I immediately went to their website and bought tickets. Only after the transaction was complete, did I look up the club, and my already dangerously-high levels of giddiness went off the charts. Not only was the Trastienda Club a small venue that guaranteed a great view, it was also just around the block from our
San Telmo apartment
.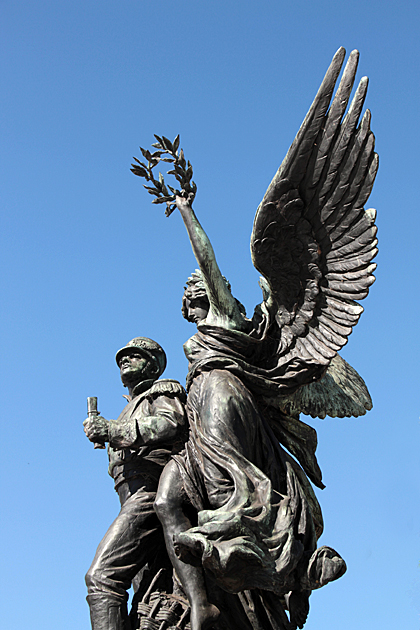 Buenos Aires is Buenos Aires, and comparing it to other cities is probably a mistake. Still, it's hard to avoid. Many people have observed that BA is like a combination of New York and Paris, but I recognize other cities as well! Depending on the barrio I'm in, I can pick out resemblances to Berlin,
Valencia
, Hong Kong and even San Francisco. What cities do you see in BA?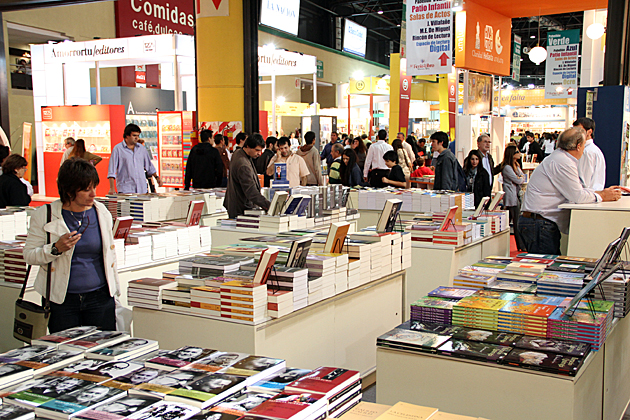 One of the world's biggest book fairs takes place in Buenos Aires. We visited the 37th annual Festival Internacional del Libro, which brought together a million readers and 500 publishers from over 50 countries.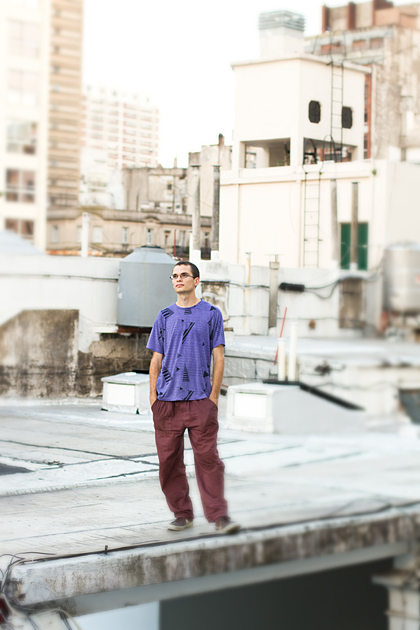 Before moving to Buenos Aires, we conducted a little research into the city's music scene and stumbled upon an artist by the name of Chancha via Circuito. We were instantly hooked, and his music became our constant soundtrack for our final weeks in Savannah. Fresh and modern, but firmly rooted in tradition, it sounded exactly how we imagined Buenos Aires would be like. It made us anxious to arrive.
We were sitting outside at
La Fabrica Del Taco
, a popular Palermo joint serving up cheap Tex-Mex style fare, when we noticed something strange about the restaurant next door. It had the appearance of a fancy, exclusive club, with red curtains obscuring the interior, but every couple who approached the door looked anxious and slightly furtive, like kids about to put their hands into a cookie jar. I went to investigate and, after reading the menu, understood the nervously excited behavior of the people going inside. Te Mataré Ramirez is an aphrodisiac restaurant. And its menu is among the best things I've ever read.
We lived in Buenos Aires, the capital of Argentina and the world's 7th biggest city, for three months — from February to May, 2011. It was still summer when we arrived, and after a chilly winter in
Savannah, GA
, we were happy to explore our new temporary home in shorts and sandals. By the time we left, the temperatures had cooled down, but we were still enjoying brisk, sunny fall days.