For 91 Days
we lived in Buenos Aires, one of the world's great metropolises. Home to tango, amazing steaks and European architecture, three months weren't nearly enough time to discover everything that Argentina's capital has to offer. But we did our best, sampling pizza, ice cream, museums and even a few of the bars where Borges wrote his poetry. Start reading from the
beginning
of our Argentine adventure, visit the
comprehensive index
, or check out a few posts selected at random, below:
mike_frontpage(); ?>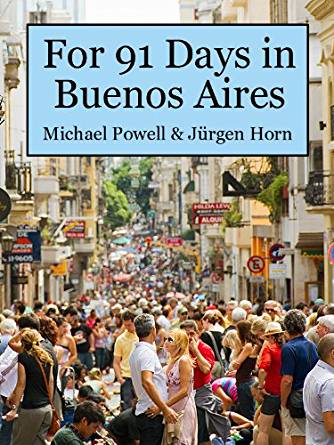 For just a few bucks, you can download your own copy of the book for use on your e-reader or computer, giving you access to our anecdotes and articles wherever you are, without having to connect to the internet. And, buying the e-book is a great way to support our project... take a look at some sample pages from the PDF.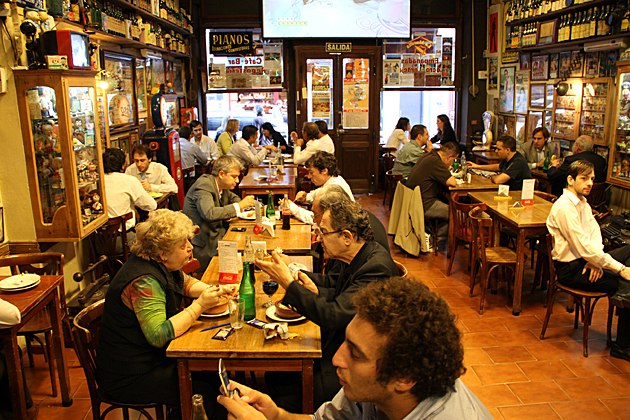 Serving up cheap eats with quick and friendly service, La Morada is extremely popular with the lunchtime business crowd. Found near the Plaza de Mayo, the restaurant specializes in classic Argentine fare, such as empanadas, locro and tartas.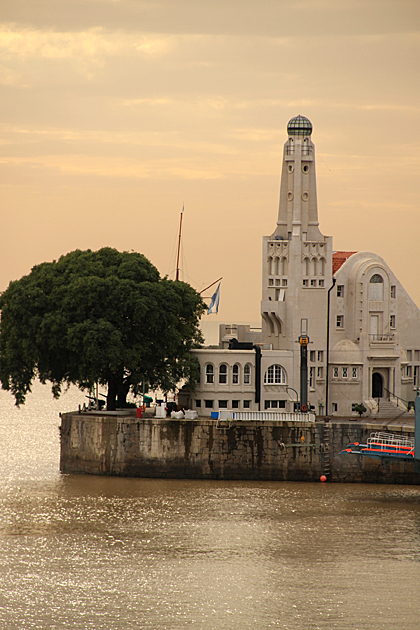 A visit to Colonia del Sacramento is one of the easiest and most popular day trips you can take from Buenos Aires. Cheekily referred to by porteños as the city's 49th barrio, Colonia actually belongs to Uruguay. We recently took the slow ferry across the river to check out this beautifully upheld colonial village.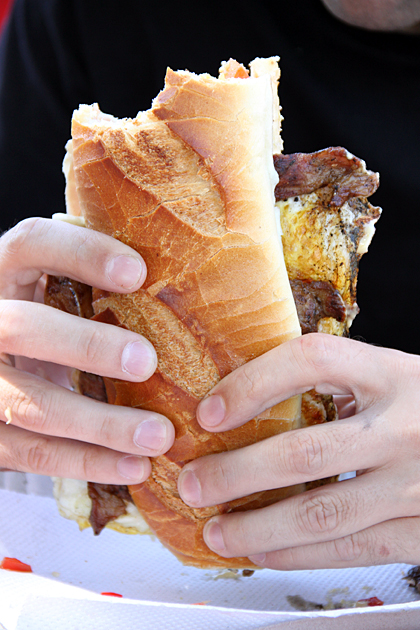 At lunchtime, an endless lineup of food carts grill sandwiches for the hungry workers from nearby offices. They all offer the same things, and it's hard to see much difference between the carts, but some enjoy long lines while others are disquietingly empty.
We lived in Buenos Aires, the capital of Argentina and the world's 7th biggest city, for three months -- from February to May, 2011. It was still summer when we arrived, and after a chilly winter in
Savannah, GA
, we were happy to explore our new temporary home in shorts and sandals. By the time we left, the temperatures had cooled down, but we were still enjoying brisk, sunny fall days.
With its brightly painted houses and open air art, the southern immigrant neighborhood of La Boca is both enchanting and irritating. How much you enjoy yourself depends on when you go, and how allergic you are to kitsch.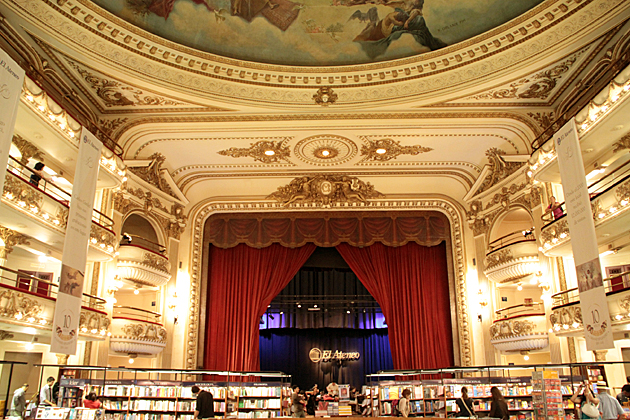 Argentinians are a famously literary people. In coffee shops, parks, on the bus and even while walking down city streets, their heads are often buried in a book. So it's only fitting that Buenos Aires can lay claim to one of the world's most incredible book stores: the Ateneo Grand Splendid.