For 91 Days
we lived in Buenos Aires, one of the world's great metropolises. Home to tango, amazing steaks and European architecture, three months weren't nearly enough time to discover everything that Argentina's capital has to offer. But we did our best, sampling pizza, ice cream, museums and even a few of the bars where Borges wrote his poetry. Start reading from the
beginning
of our Argentine adventure, visit the
comprehensive index
, or check out a few posts selected at random, below: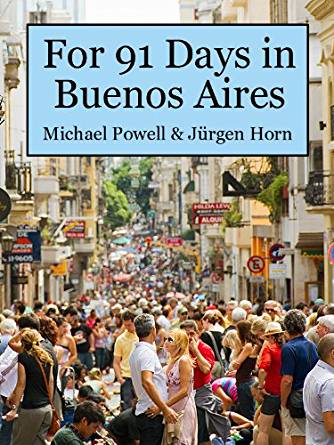 For just a few bucks, you can download your own copy of the book for use on your e-reader or computer, giving you access to our anecdotes and articles wherever you are, without having to connect to the internet. And, buying the e-book is a great way to support our project… take a look at some sample pages from the PDF.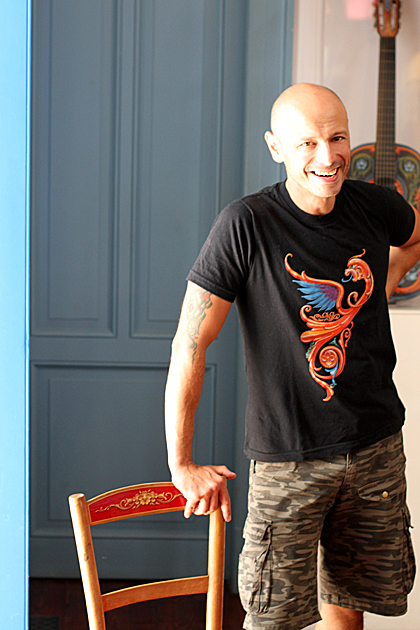 Swirling, symmetrical lines and bright colors are the primary elements of fileteado, the most porteño of all arts. The decorative style can be seen everywhere in the capital, from store fronts to city buses, and is enjoying a resurgence in popularity. We met one of Buenos Aires' most famous filete artists, Alfredo Genovese, at his studio in the barrio of Paternal.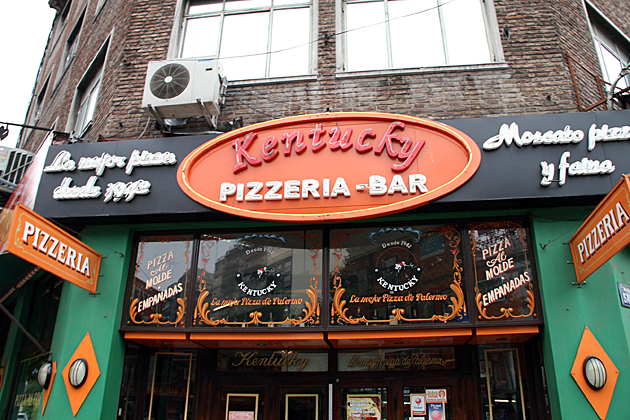 It took us awhile, but we finally made it to Kentucky Pizza, one of the most famous pizzerias in the city. People seem to either love or hate this place. One acquaintance told us it was absolutely the worst pizza around. Meh, we don't agree. But the main reason I wanted to go had nothing to do with pizza. My parents live in Kentucky, and I thought it would be funny to get a picture for them.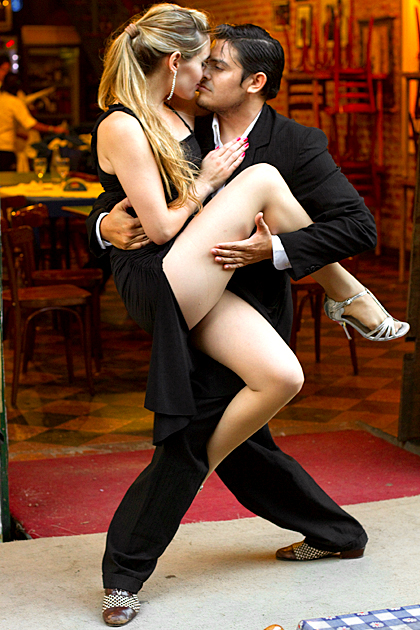 "What do you know about Buenos Aires?" That's the question posed to Barcelonan detective Pepe Carvalho at the beginning of Manuel Vázquez Montalbán's excellent crime novel Quinteto de Buenos Aires. Carvahlo's response mirrors what mine would have been: "Tango, desaparecidos, Maradona". I suppose I might have added Evita. Not much else.

If the working class vibe of
San Telmo
isn't your thing, and you're looking for a hostel in the more upscale Palermo, check out Kapaké. Found in the relatively quiet neighborhood of Palermo Hollywood, it's got a great location, near the parks and the subway station. Fitting in perfectly with Palermo, the Kapaké Hostel is fashionable and cool; a comfortable little spot which prides itself on cleanliness and safety.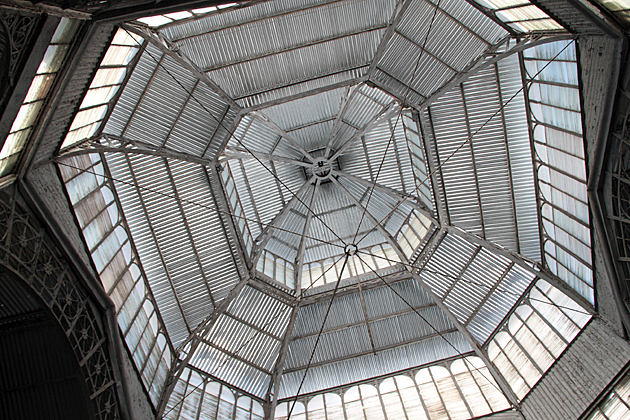 Occupying a good chunk of the block sketched out by Estados Unidos, Defensa, Carlos Calvo and Bolivar, the Mercado de San Telmo is a place which locals and tourists visit in almost equal numbers. The latter to buy antiques and souvenirs, the former for their day-to-day groceries.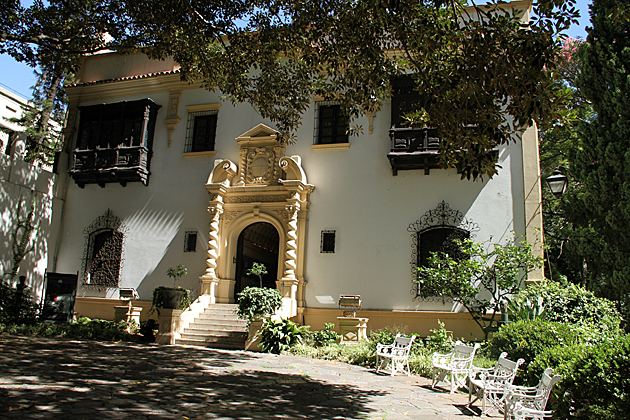 Around the corner from the ostentatious Palacio Paz is the much more refined Palacio Noël, home to the Museo de Arte Hispanoamericano Isaac Fernández Blanco. The palace would be worth seeing in its own right, but together with the museum, it's one of Buenos Aires' cultural highlights.