For 91 Days
we lived in Buenos Aires, one of the world's great metropolises. Home to tango, amazing steaks and European architecture, three months weren't nearly enough time to discover everything that Argentina's capital has to offer. But we did our best, sampling pizza, ice cream, museums and even a few of the bars where Borges wrote his poetry. Start reading from the
beginning
of our Argentine adventure, visit the
comprehensive index
, or check out a few posts selected at random, below: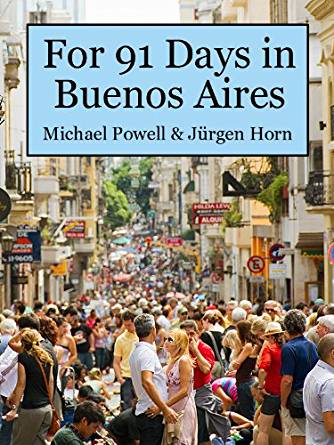 For just a few bucks, you can download your own copy of the book for use on your e-reader or computer, giving you access to our anecdotes and articles wherever you are, without having to connect to the internet. And, buying the e-book is a great way to support our project… take a look at some sample pages from the PDF.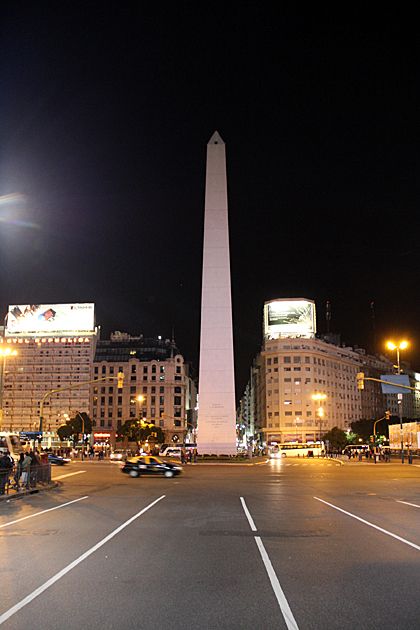 Avenida 9 de Julio, which cuts north-south through the city is one of the world's widest avenues. Where it intersects Calle Corrientes, the city's most emblematic symbol shoots grandly into the air: the Obelisk of Buenos Aires. The phallus-shaped monument is the perfect symbol for a country that so proudly basks in machismo.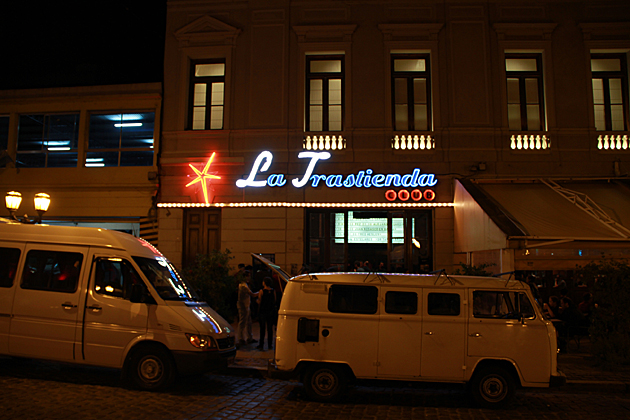 When I discovered that The National, one of my favorite bands, was playing in Buenos Aires, I immediately went to their website and bought tickets. Only after the transaction was complete, did I look up the club, and my already dangerously-high levels of giddiness went off the charts. Not only was the Trastienda Club a small venue that guaranteed a great view, it was also just around the block from our
San Telmo apartment
.
His grim visage is all over Buenos Aires. The Eternauta is the hero of one of the most influential science fiction comics ever published, and certainly the most important comic in Argentina's history. He's also the most often employed graffiti motif in the city.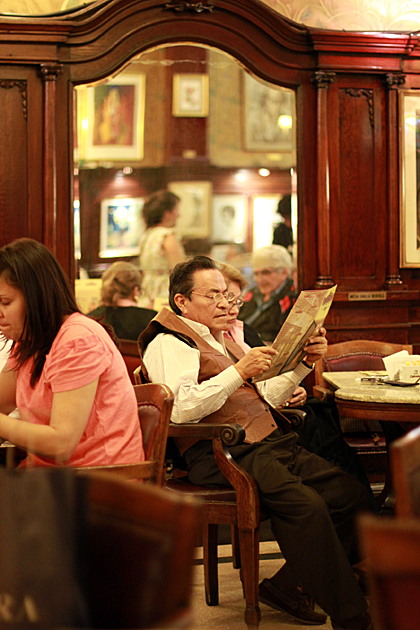 Buenos Aires' oldest and most famous coffee shop is Café Tortoni, just a few blocks west of the Plaza de Mayo. A gorgeous space which has been serving porteños since 1858, the café is usually toward the top of everyone's "must-see" list. For good reason.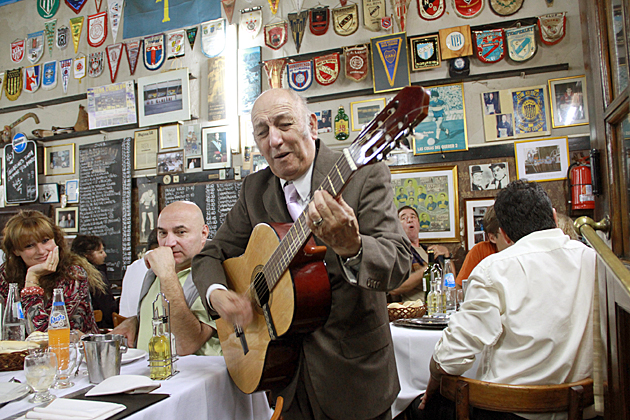 Without a doubt, one of the most enjoyable meals we had in Buenos Aires was at El Obrero, a classic bodegón in La Boca.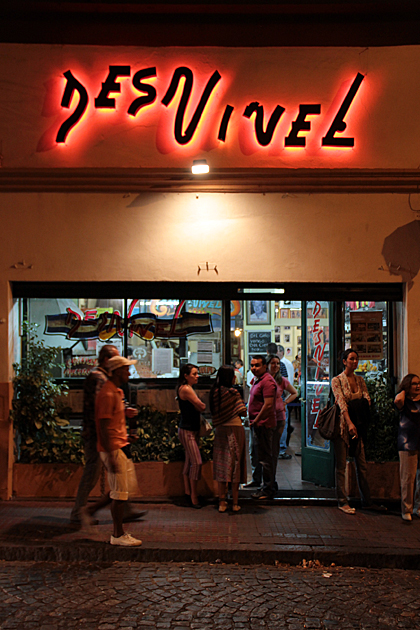 No type of restaurant is more characteristic of Buenos Aires than the parrilla. Just around our neighborhood, there are at least six hundred thousand parrillas. Six thousand million restaurants with open barbecue pits where steaks, sausages and offal are grilled to perfection and served to the bloodthirsty meat-eaters of the city.