For 91 Days
we lived in Buenos Aires, one of the world's great metropolises. Home to tango, amazing steaks and European architecture, three months weren't nearly enough time to discover everything that Argentina's capital has to offer. But we did our best, sampling pizza, ice cream, museums and even a few of the bars where Borges wrote his poetry. Start reading from the
beginning
of our Argentine adventure, visit the
comprehensive index
, or check out a few posts selected at random, below: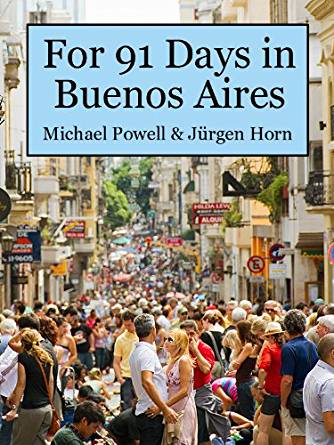 For just a few bucks, you can download your own copy of the book for use on your e-reader or computer, giving you access to our anecdotes and articles wherever you are, without having to connect to the internet. And, buying the e-book is a great way to support our project… take a look at some sample pages from the PDF.
Step into a time warp and a grab a table at El Cuartito: one of Buenos Aires' oldest and most popular pizzerias. With vintage boxing and football posters covering the walls, a frantic waiter running around the tables to take orders and deliver food, and the most delicious pizza I've eaten in quite some time, this incredible restaurant is one of the city's best.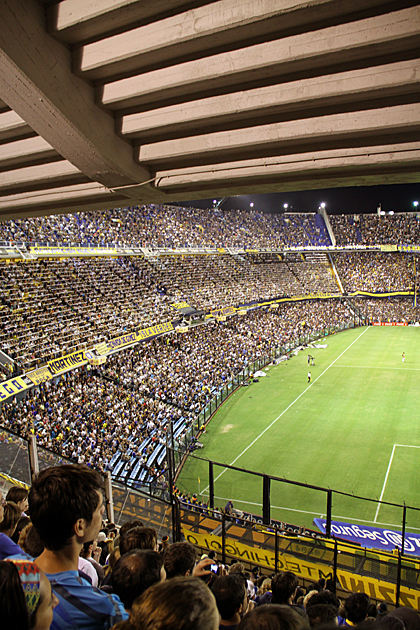 River Plate, Veléz, Racing, Boca Juniors, Argentinos Juniors, Independiente, San Lorenzo, Tigre, Huracán, All Boys… if you want to check out a soccer match in Buenos Aires, there are more than enough opportunities. Foreigners typically flock to the Bombonera to watch Boca Juniors, or the Monumental: home of River Plate. These are by far the two biggest teams in terms of success and support and clashes between them, known as superclásicos, are the stuff of legend.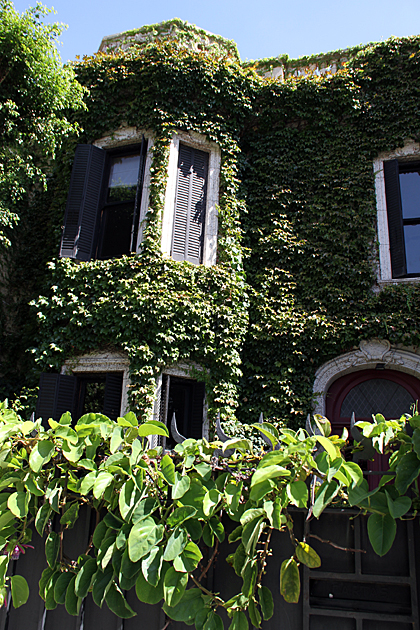 Hello boys and girls, and welcome to Belgrano "R". Let's play a game! Everyone think of an "R"-word that describes this lovely neighborhood!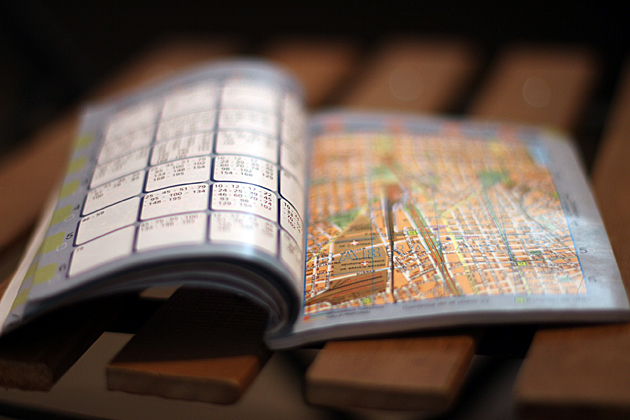 It's a book which should be within reach at all times. It's studied and consulted, especially during times of trouble. Without it, this illuminating guide, this constant companion, life would be even more a struggle. And yes, I worship it. The Guia "T".
Our favorite mode of transportation in Buenos Aires is the bus. But we
already mentioned that
. This weekend, we took a late ride home on the #64, after an evening exploring Palermo Soho. I started taking pictures out the window, to make the time pass faster… and man, did that work! BsAs is interesting enough by day, but at night the city gets even stranger and more wonderful. The following pictures were all taken during that one bus ride home.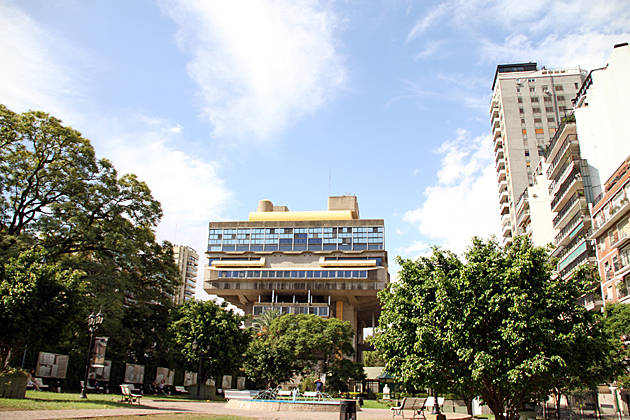 Surely the strangest building in Recoleta is the futuristic Biblioteca Nacional, a wildly modern structure near the staid Museum of Fine Arts.