For 91 Days
we lived in Buenos Aires, one of the world's great metropolises. Home to tango, amazing steaks and European architecture, three months weren't nearly enough time to discover everything that Argentina's capital has to offer. But we did our best, sampling pizza, ice cream, museums and even a few of the bars where Borges wrote his poetry. Start reading from the
beginning
of our Argentine adventure, visit the
comprehensive index
, or check out a few posts selected at random, below:
mike_frontpage(); ?>
Showing #11 - 20 of 122 Articles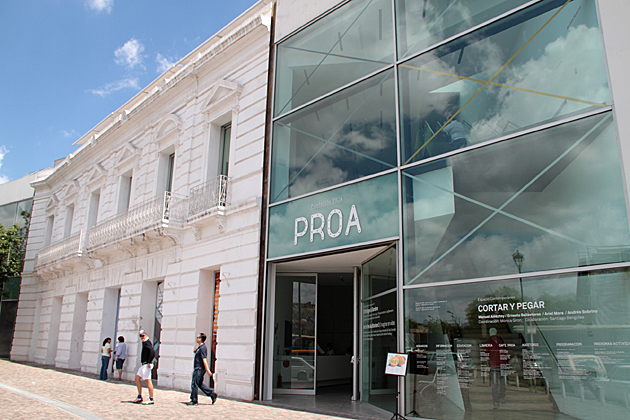 For such a congested tourism hub,
La Boca
has a few wonderful places to escape the throngs. The surprisingly fun Wax Museum is one, and the excellent modern art museum Fundación Proa is another.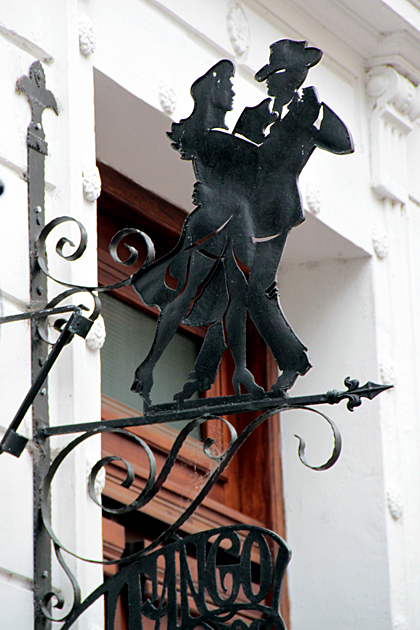 If your schedule allows it, spend a whole day without any plans wandering around the streets of Buenos Aires. Put the guidebook and map away, and just take in the city in all its insane glory. And when you get tired, grab a window seat in the nearest Bar Notable, and watch the people and traffic of one of the world's most entertaining cities pass by.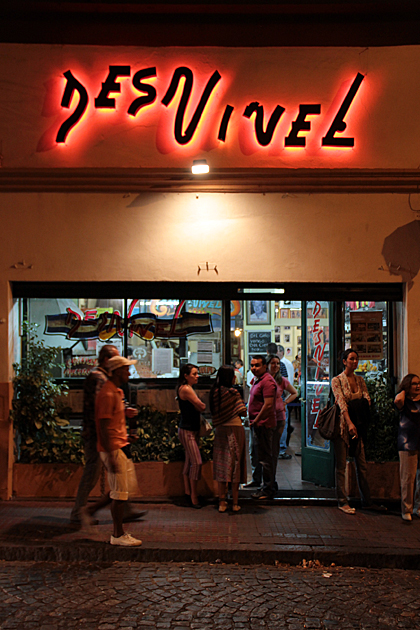 No type of restaurant is more characteristic of Buenos Aires than the parrilla. Just around our neighborhood, there are at least six hundred thousand parrillas. Six thousand million restaurants with open barbecue pits where steaks, sausages and offal are grilled to perfection and served to the bloodthirsty meat-eaters of the city.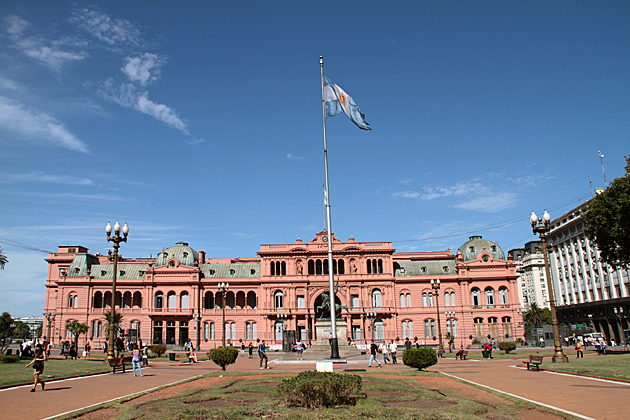 The US might have the White House, but Argentina has the Pink House. The Casa Rosada at the eastern extreme of the Plaza de Mayo is the seat of the country's government, where the President and her staff work. On weekends, you can tour the building for free.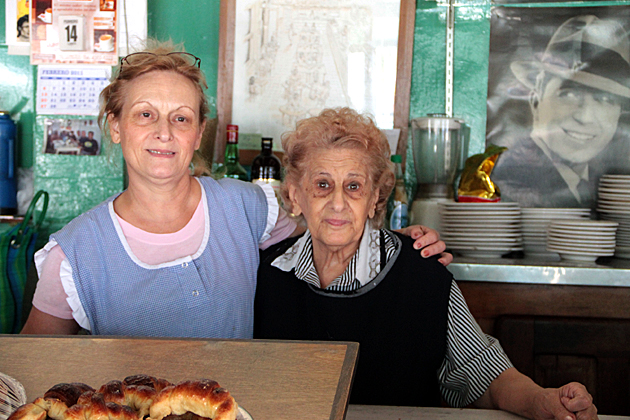 We've been eating out a lot since we arrived, mainly at places which have come highly recommended by guidebooks or locals. Great
parrillas
,
Peruvian cuisine
, famous
pizzerias
. But that doesn't mean we're skipping the less well-known places entirely! This past week, after a long day of exploring the city, we sat down inside Pedro Telmo, on the western side of the San Telmo Market.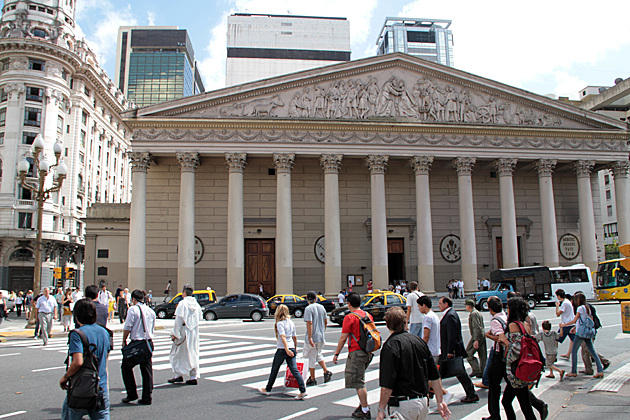 On one of our first days in Buenos Aires, we approached the dour neo-classical building on the northwest corner of the Plaza de Mayo without having any idea what it could be. My best guess was a courthouse, with those massive stone columns that evoke the Parthenon, and I was surprised to discover a cathedral behind the facade.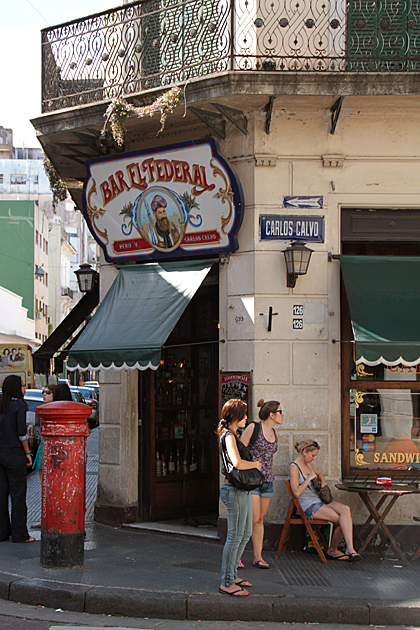 One of the best parts of moving to a new city is deciding upon your favorite new bar, the place you plan on haunting with a disturbingly constant presence. Buenos Aires has assisted newcomers on this all-important quest by honoring 60 bars and cafés with the distinction of Bar Notable.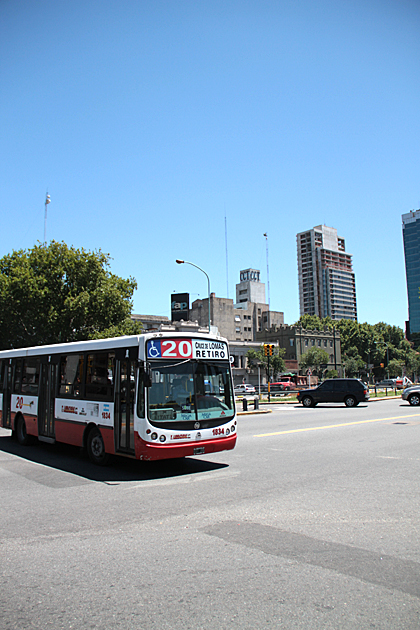 After watching a few barrel at breakneck speed down San Telmo's tiny cobblestone streets, more inclined to use their horns than breaks when approaching an intersection, we concluded that buses must be the fastest way to get around Buenos Aires. And funnest.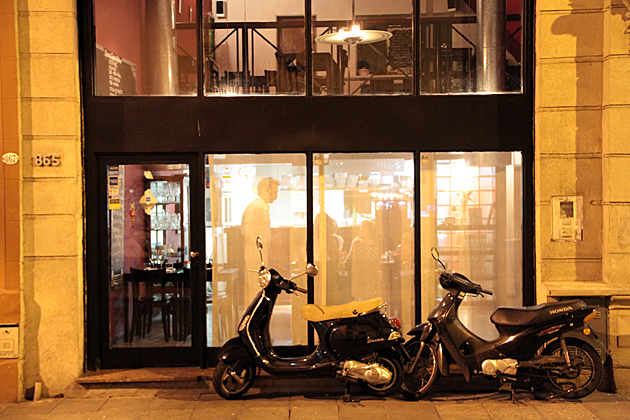 Make sure your mind is open and taste buds in fine working order before you sit down at La Vineria de Guaterio Bolivar, on Calle Bolivar in San Telmo. Dinner is a set menu, with sixteen highly creative dishes served over the course of three hours.
Occupying an old tobacco factory on Avendia San Juan, the Museo de Arte Moderno de Buenos Aires (MAMBA) is an awesome museum with a bright future ahead of it.