For 91 Days
we lived in Buenos Aires, one of the world's great metropolises. Home to tango, amazing steaks and European architecture, three months weren't nearly enough time to discover everything that Argentina's capital has to offer. But we did our best, sampling pizza, ice cream, museums and even a few of the bars where Borges wrote his poetry. Start reading from the
beginning
of our Argentine adventure, visit the
comprehensive index
, or check out a few posts selected at random, below:
mike_frontpage(); ?>
Showing #21 - 30 of 122 Articles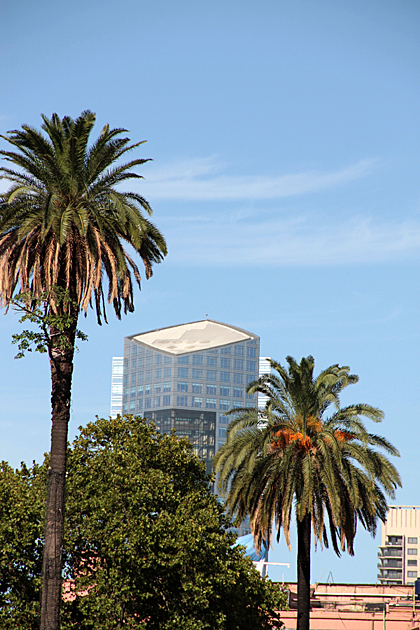 I can see why so many movies and advertisements are produced in Buenos Aires. Set up the camera in a certain angle and location and you can shoot scenes representing spots from all around the world. I would have never guessed that this
ad
supposedly shot during the
La Tomatina in Buñol
was actually filmed in
San Telmo
!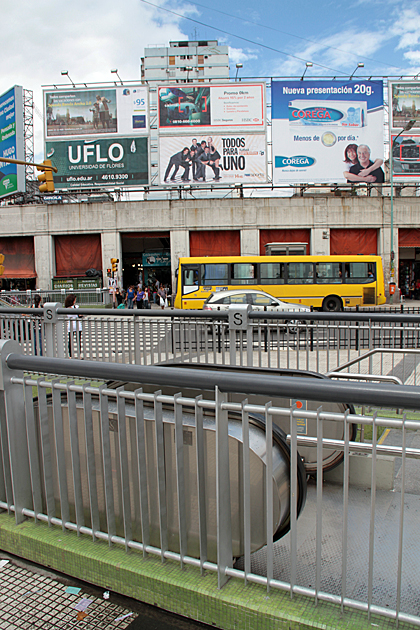 The neighborhood of Balvanera is so large that, when talking about it, residents usually split it up into a number of unofficial sub-barrios. There's Congreso and Abasto, but we spent a sunny Saturday exploring Once (OWN-say).
Our favorite mode of transportation in Buenos Aires is the bus. But we
already mentioned that
. This weekend, we took a late ride home on the #64, after an evening exploring Palermo Soho. I started taking pictures out the window, to make the time pass faster... and man, did that work! BsAs is interesting enough by day, but at night the city gets even stranger and more wonderful. The following pictures were all taken during that one bus ride home.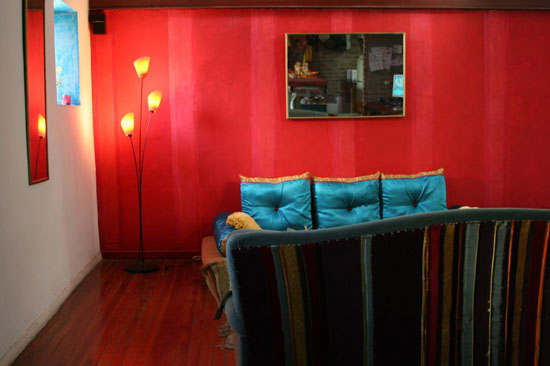 Finding an extended-stay accommodation in a city you've never visited can be frustrating, scary and dangerous. Without first-hand knowledge of the city, and unable to physically meet landlords or view apartments, putting money down for a security deposit is little more than a leap of faith. So finding people like
Angela and John
, who run San Telmo Loft, is a relief.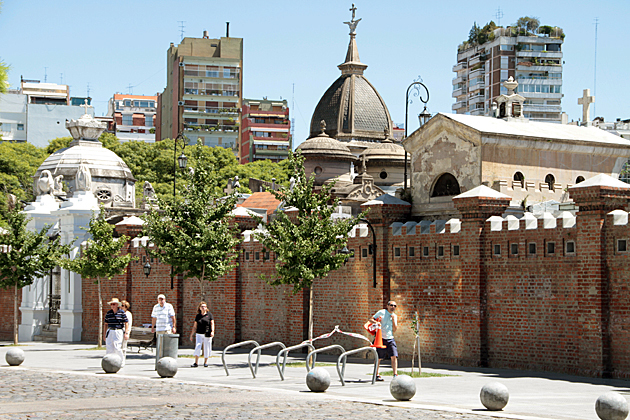 One of Buenos Aires' most beautiful neighborhoods is also one of its most exclusive. They won't let just anyone move in, so if you're looking for a new home here, there are a couple of inflexible prerequisites: you must be rich, and you must be dead. Being famous helps.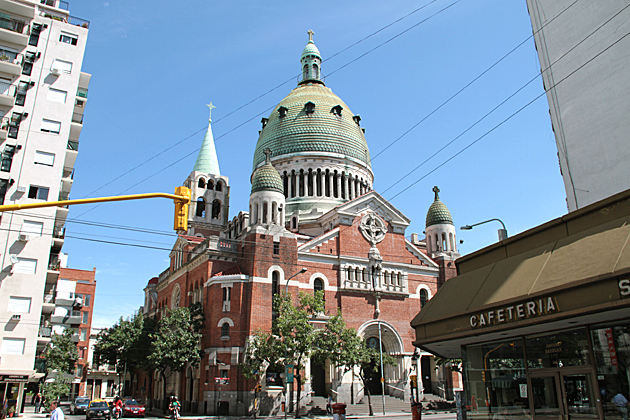 Before we began our
exploration of Once
, we spent some time walking around the southern end of Balvanera, and happened upon the Basilica Santa Rosa de Lima, on Avenido Belgrano. Built in the Roman-Byzantine style in 1926, this church is most impressive for its mammoth cupola. Santa Rosa was a Peruvian catholic from the 16th century, who would become South America's first saint. She died a virgin at the age of 31, after having predicted the exact date of her death.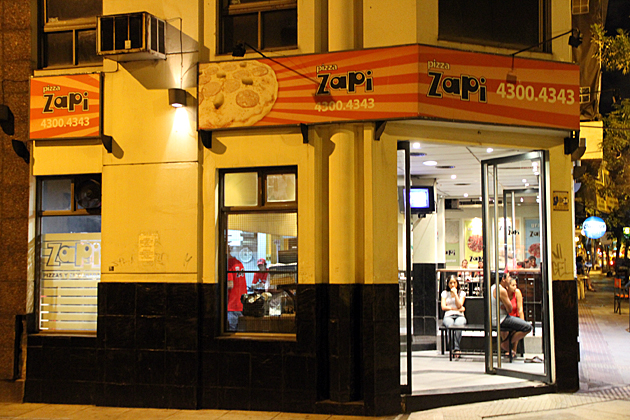 "Revés" is Spanish for reverse and, if you say its syllables in reverse, you get vesre: a strange little word game that has worked its way into the normal speech of Buenos Aires.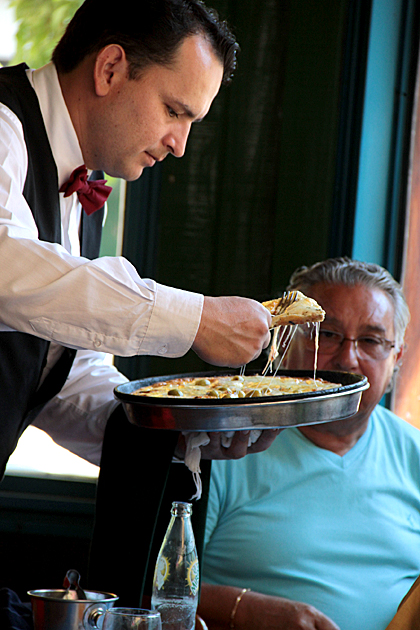 "Hey, what do you feel like eating?" Every time I've been asked that, every single time during the course of my entire life, the answer has been "pizza". Even when it was 8am. Even when I was 18 months old. It's the only honest response: there are other things I should eat, things which might even taste better. But pizza is what I want to eat. Always.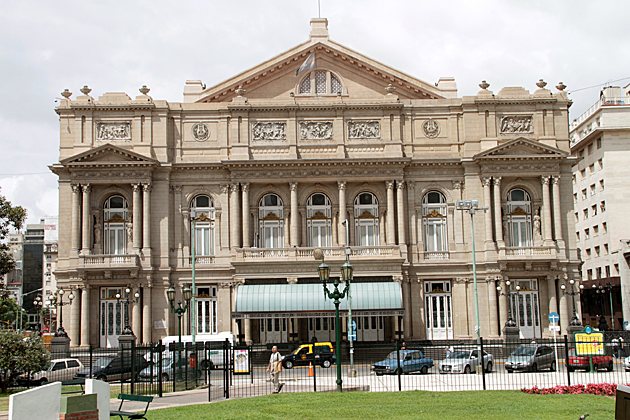 One of the world's best opera houses is found in Buenos Aires. Built in 1908 at the height of the city's Golden Age, the Teatro Colón is a grandiose testament to the rivers of money that once flooded the Argentine capital.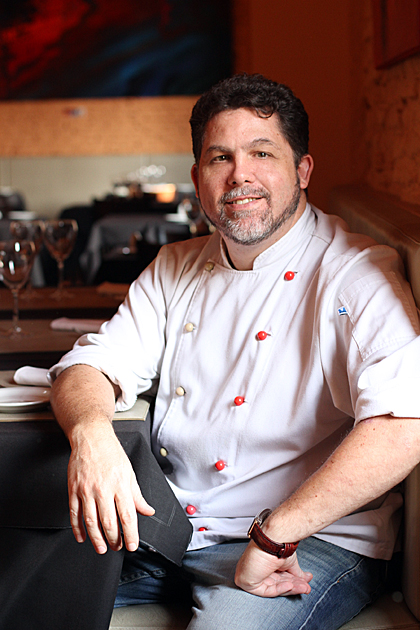 One of San Telmo's most popular spots is Italian restaurant Amici Miei, where tourists and locals congregate in equal numbers to enjoy handmade pasta and a balcony view over Plaza Dorrego. We recently got to meet its owner and top chef, Sebastián Rivas.