The Parrillas of Puerto Madero
Puerto Madero isn't all glitzy high-rises and polished SUVs. On the slow, wide avenue that runs parallel to the Reserva Ecológica, gather what must be the city's largest collection of parrillas.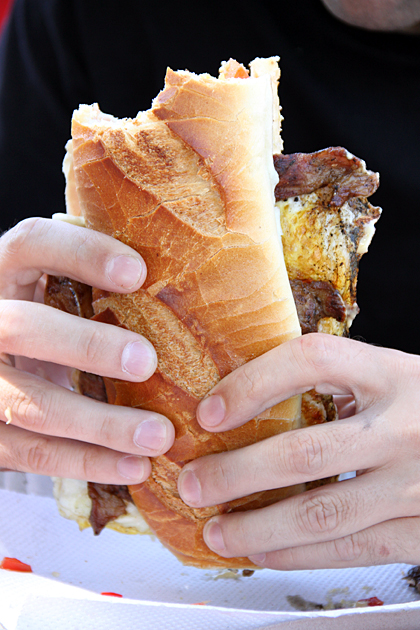 At lunchtime, an endless lineup of food carts grill sandwiches for the hungry workers from nearby offices. They all offer the same things, and it's hard to see much difference between the carts, but some enjoy long lines while others are disquietingly empty.
After a walk through the Reserva, we sat down at one of the more popular parrillas and ordered bondiolas: grilled sandwiches complete with egg and cheese. Cheap, huge and delicious. When you're in the park, trying to enjoy nature, the stinky grill smoke isn't the most pleasant thing in the world, but it does make you hungry.