Il Matterello – Italian Dining in La Boca
Calle Martín Rodriguez in La Boca is the rough-and-tumble kind of street you'd normally want to avoid after sunset. But there's one very good reason to set those concerns aside for one night: Il Matterello.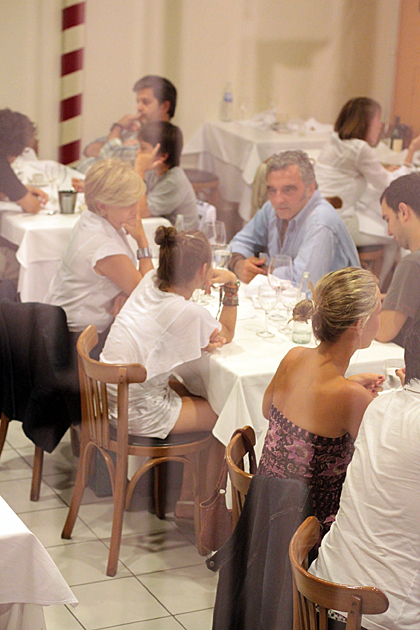 When you take your table, it's hard to believe you're in the middle of a working-class neighborhood. Il Matterello is all elegance, but manages to retain a casual atmosphere. The staff is friendly, and goes out of their way to make you feel like family. Before leading us to our seats, the greeter asked where we were from, and took us over to a huge map of Italy to point out Matterello (it's near Venice). The restaurant has become an institution in La Boca, well-respected by critics and popular with the locals.
The food was outstanding. I had spinach raviolis stuffed with herbs and Juergen had the tagliatelle verdi, following a beautiful salad. All the plates were excellent; the pasta is prepared fresh in Il Matterello's open kitchen, and the sauces were rich and delicious. With a long list of sauces to choose from, you can mix and match them with whatever pasta you want… I just asked the waiter for his recommendation. We saved room at the end for homemade tiramisu.
Il Matterello is just a couple blocks away from the Boca Juniors stadium. The dining area is small, so reservations are recommended on most nights. If you're in La Boca and looking for a great meal away from the tourist-oriented taverns of El Caminito, you won't be disappointed with Il Matterello.
Location on our Buenos Aires Map