Yrurtia's Canto al Trabajo
I'll remember Roger Yrurtia for two things. One: for having a last name so ridiculously intimidating that I won't even try to pronounce it. And, two: for his gorgeous sculpture called Canto al Trabajo ("Song to Work").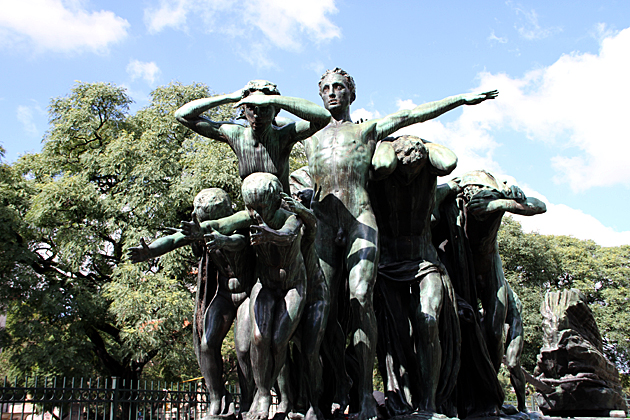 This statue, in the middle of a little tree-filled park between the lanes of Paseo Colón, is a stirring tribute to the spirit of industry. Commissioned in 1905, it shows a diverse swath of people pulling a massive stone along the ground — children, women, men; Argentina.
Argentina has had a troubled history, and the bulk of its problems came after this sculpture was created. In his homage to the working class, Yrurtia seems to have foreseen the spirit of cooperation and perseverance that normal Argentines would soon need to exhibit.
Location on our Buenos Aires Map
– Hostel Hotel Map Buenos Aires