Abuela Pan – Bread and Healthy Eating, Granny-Style
Towards the end of our time in Buenos Aires, with too many great restaurants left to visit, we went on a binge. Parrillas, pizzerías, cafés, morning, noon and night. "Jürgen", I said during our last meal, pork grease dripping repulsively off my chin. "This is getting disgusting. Tomorrow, let's heat something healthy." Abuela Pan, your time had come.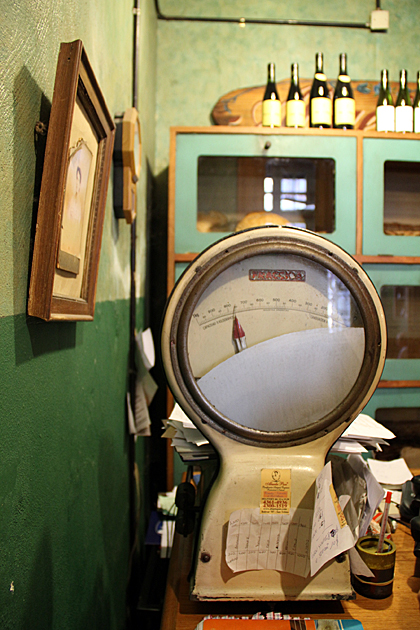 A tiny restaurant on Calle Bolivar in San Telmo, Abuela Pan serves up wholesome, vegetarian lunches every day. There are just a few tables in the dining room, so it's recommendable to show up early. In a city filled to the brim with beef and pizza, a healthy meat-free alternative is a breath of fresh air, and unsurprisingly, Abuela Pan fills up quick.
For $26 (US$6.50), you get a choice between three meals which differ daily. Abuela Pan prides itself on cooking without chemicals, trans-fats or frying. Their bread is freshly baked every day and prepared with organic flour. For my main course, I ordered raviolis filled with basil and mozzarella, and Jürgen got a rice-burger. The portions were large, everything was delicious, and we both felt pleasantly full afterwards. And we'd finally done something healthy for ourselves, which clearly justified a few more trips to the parrilla.
Even if you're not in the mood for a whole meal, stop in for their wonderful fresh breads sold behind the counter. Loaves like theirs are difficult to find in Buenos Aires.
Bolivar 707
Tel: 4361-4936
Location on our Buenos Aires Map