The largest barrio of Buenos Aires is also its greenest. A number of parks stretch between the residential streets of Palermo and the Rio de Plata, greatly improving the quality of life for those lucky enough to live close by.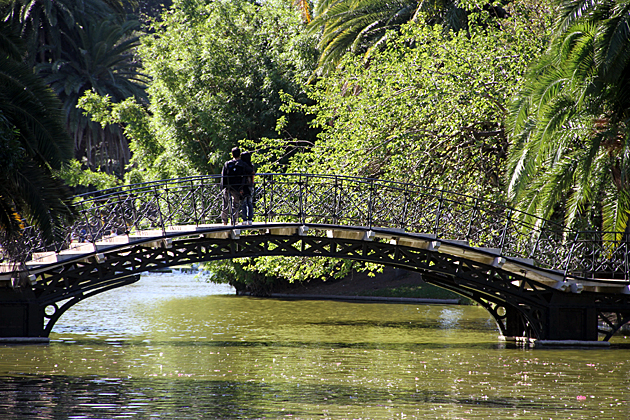 Los Bosques de Palermo
The Parque 3 de Febrero is more popularly known as the Palermo Woods, and is one of the largest parks in the city. With a artificial lake as its centerpiece, a rose garden and an Andalusian courtyard, it's one of the most popular spots in Buenos Aires to spend a lazy summer afternoon. On weekends, the park is packed with families picnicking, while joggers taking advantage of the plentiful tracks.
You can take a paddle boat out to explore the lake, or rent rollerblades for the recreational circuit that surrounds it, which is what I did. The rollerblades cost just $10 (US$2.50) for a half hour, and although they weren't exactly top quality, or even matching, it was nice to get some exercise. For a more serene time, you can stroll around the rose garden which juts into the lake.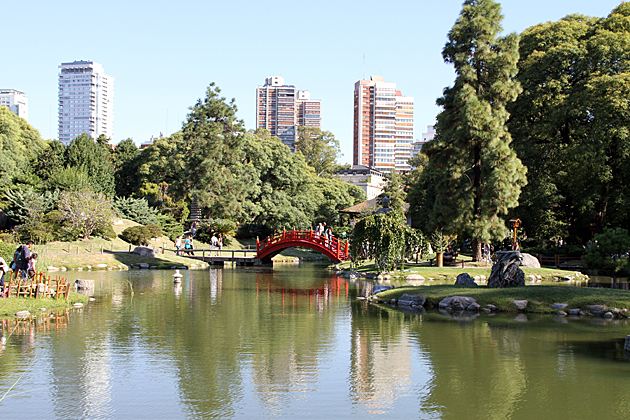 Jardín Japones
We chose a weekend to visit the Japanese Gardens, which was a poor decision. The gardens are supposed to be a tranquil oasis, but on weekends, hordes of people suffocate the place, making any sort of relaxation an impossibility. We headed toward the exit almost immediately after entering.
During a weekday, though, the garden is supposed to be great. The Japanese landscaping includes bridges, a bonzai section and ginko trees.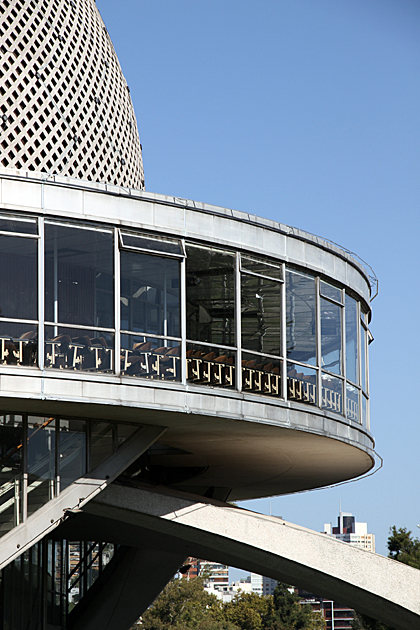 The Planetarium
Looking like a spaceship that crash landed in Buenos Aires, the gleaming, circular Planetarium sits next to a pond. It's more an attraction for kids, who can learn about the cosmos, but the park surrounding it is as nice a place as any to lay down with your thermos and mate.
We passed through the parks of Palermo countless times, cutting through them on the way to some museum or event. But somehow the parks make us lazy, and we always ended up sitting on the grass for an hour, happily cancelling plans in order to spend a little more time in the sun.
Locations on our Buenos Aires Map of…