Chinese New Year in Belgrano
It was our first weekend in Buenos Aires, and we were dying to experience true Argentine culture at its most pure. What better way, we reasoned, than head to China Town and check out the Chinese New Year celebrations?! Year of the Conejo, che.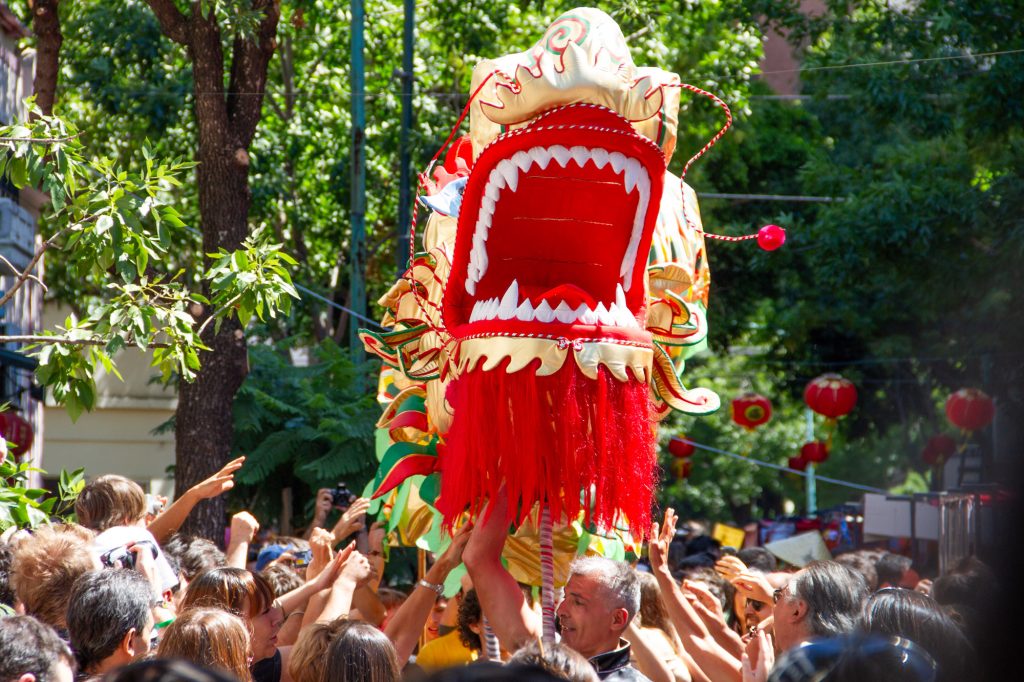 Buenos Aires' China Town is in Belgrano, and is one of the most picturesque I've seen. With its tree-lined streets and lovely homes, this China Town is a far cry from New York's dirty, ramshackle version. But we weren't able to take in much of the neighborhood, due to the thousands of people crammed into the streets for the New Year's celebrations. The dragon dances and Chinese food might not have been very helpful lessons in Argentina's culture, but the crowds did teach me one important lesson about Argentine people: they aren't very patient, and they don't mind shoving.
We plan on getting back to Belgrano before our stay is up. The neighborhood deserves a better look.
More Chinese New Year Photos: