San Telmo Loft – Central, Stylish and Easy
Finding an extended-stay accommodation in a city you've never visited can be frustrating, scary and dangerous. Without first-hand knowledge of the city, and unable to physically meet landlords or view apartments, putting money down for a security deposit is little more than a leap of faith. So finding people like Angela and John, who run San Telmo Loft, is a relief.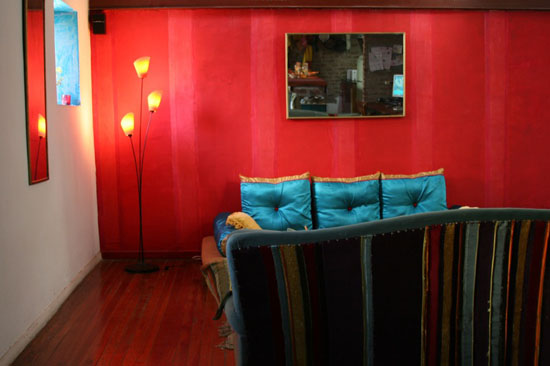 They're Americans from Louisiana who have been living in Buenos Aires for the past few years. Angela's spent most of her adult life traveling the world, from Italy to Egypt and now Argentina. They've settled down, and begun renting apartments for short or medium-term leases in the burgeoning neighborhood of San Telmo.
Their apartments are stylish, and completely decked out — cozy furniture, high-speed internet, everything you'd need in a kitchen, and pet friendly. For English-speakers looking to rent, the lack of a language barrier is a breath of fresh air, and the minute you speak with them or visit their excellent blog dedicated to the neighborhood, you understand that you can trust them.
If you're planning on a long stay in Buenos Aires, and are looking for a cool apartment in an awesome area of the city, check out these pictures of one of their places, The Loft, and get in touch with Angela and John. They're legit.
Location on our Buenos Aires Map