The Metropolitan Cathedral
On one of our first days in Buenos Aires, we approached the dour neo-classical building on the northwest corner of the Plaza de Mayo without having any idea what it could be. My best guess was a courthouse, with those massive stone columns that evoke the Parthenon, and I was surprised to discover a cathedral behind the facade.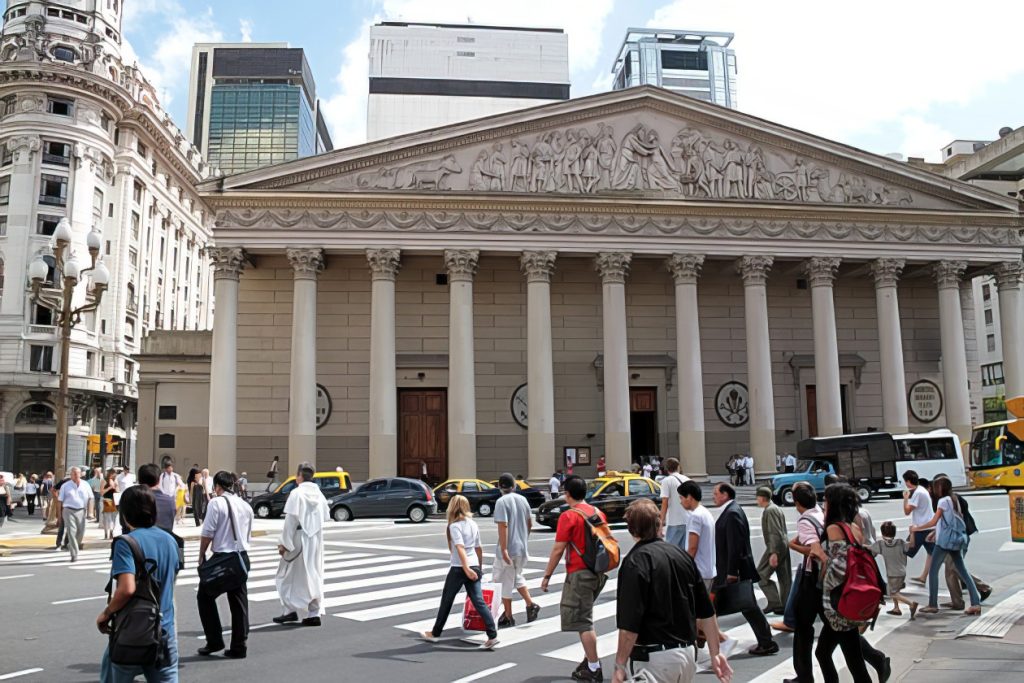 The Metropolitan Cathedral has a history nearly as old as the city itself. The original wooden church was constructed in 1580, at the same time Juan de Garay founded Buenos Aires. Since then, it's collapsed or been torn down seven times. The version recognizable today wasn't finished until the late 19th century.
The artwork throughout the cathedral is beautiful, particularly the ceiling frescoes and the tiled mosaics on the floor. There are some pieces which date from colonial times, such as a 1670s wooden sculpture of the crucifixion. But most impressive is General José de San Martín's mausoleum. Two guards stand vigilant, protecting the great general's coffin which sits atop a large column in the center of the room. Martín is credited with the liberation of Argentina, Chile and Peru from Spain, and statues representing those three nations surround his memorial.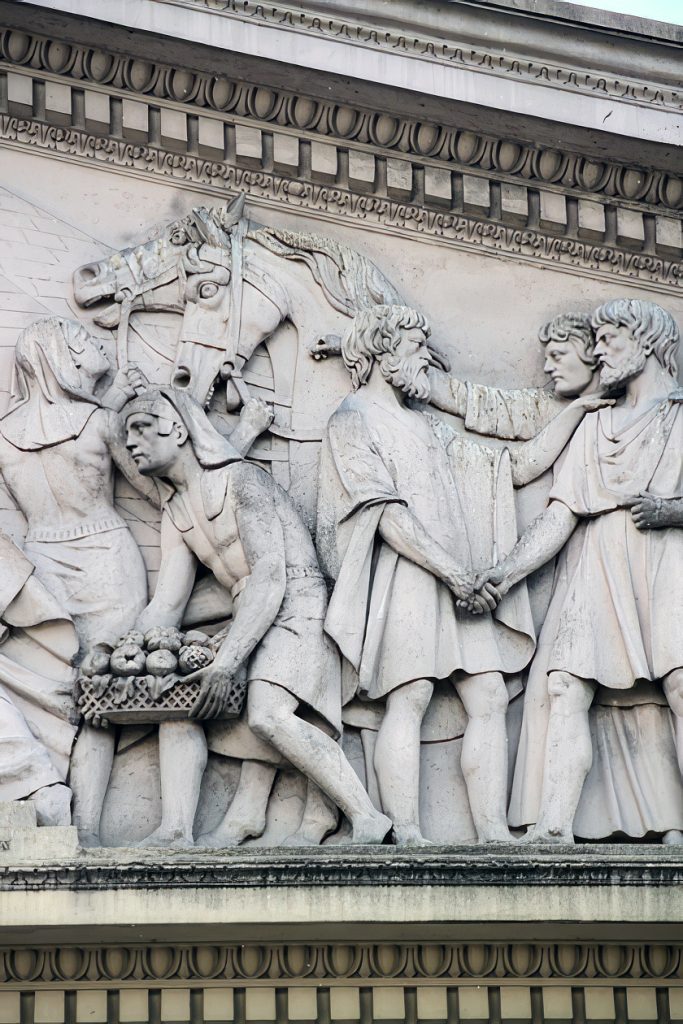 Signs at the cathedral's entrance prohibit photography, but that rule is neither regarded nor enforced. Everyone and their mother was taking pictures; flashes going off all over the place. Although Argentinians identify almost exclusively as Catholic, the society is basically secular. Perhaps that's why the Metropolitan Cathedral, where tourists greatly outnumber the faithful, feels more like an amusement park than the country's most important place of worship.