Plaza Serrano in Palermo Soho
Places to stay in Buenos Aires
In 1994, Plaza Serrano was renamed to honor the famous Argentine author Julio Cortázar, but locals will look at you in confusion if you ask for directions to Plaza Cortázar. Everyone still knows the lively, circular heart of Palermo Soho as Serrano.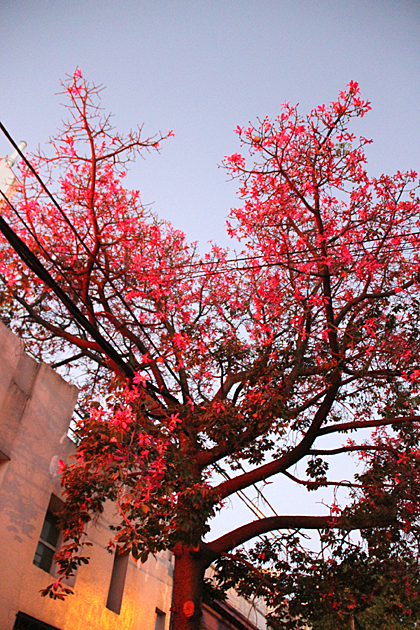 Plaza Serrano is one of the hippest spots in the Buenos Aires, especially on weekends when local craftmakers set up shop, selling the kinds of trinkets familiar to anyone who's ever been to a street market: hemp bracelets, jewelry, bags and the like. We grabbed an outdoor table at one of the many bars, and amused ourselves by contrasting Palermo's populace to that of San Telmo. Whereas San Telmo definitely has its share of Yanks, everyone at Plaza Serrano was from the States, tourists and "locals" alike. Even the waiters. Even the hippies selling tie-dyed Marley shirts. We might as well have been in Brooklyn.
After getting a couple beers we explored the cool shops around the plaza. We walked into one that was a combination bar/clothing store, with goods splayed across pool tables and each dining booth occupied by a different merchant. You could order a drink, then shop around at your leisure. Every other store was just as fun, and you could happily spend hours aimlessly circling Serrano.
Location on our Buenos Aires Map