The Proa – La Boca's Modern Art Museum
For such a congested tourism hub, La Boca has a few wonderful places to escape the throngs. The surprisingly fun Wax Museum is one, and the excellent modern art museum Fundación Proa is another.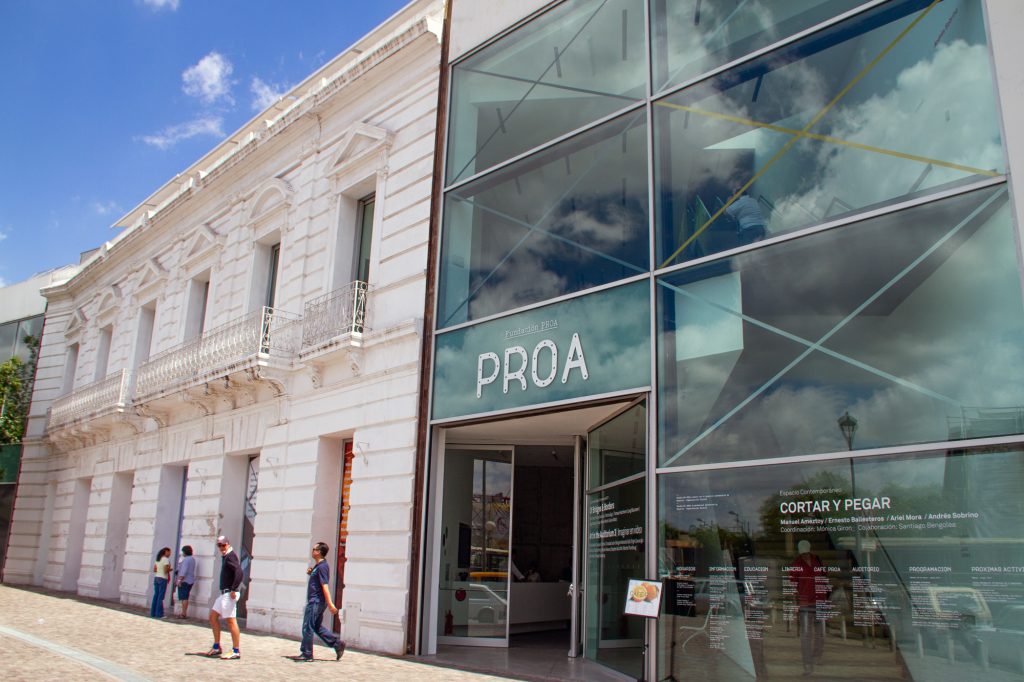 The Proa's facade is that of a stately 19th-century Italian mansion, but the interior has been completely gutted and converted into a museum space, all clean walls and sharp angles. The contrast is startling, but works perfectly for the kind of art showcased by the foundation.
The Proa opened in 1996, and has three floors of temporary exhibitions. There is no permanent collection. The show we happened to see was called Of Bridges and Borders, featuring a number of works from international artists created specifically for the Proa, which focus on the real and imagined borders which separate us. Many of the pieces were fantastic, and we had a great time wandering around the spacious rooms.
On the top floor is a cafe with outdoor seating and a view over La Boca's river promenade. We sat down with cold cans of Quilmes, and watched the masses below follow each other through the Caminito. The Proa, in comparison, was almost completely empty. Curious, how such a wonderful museum in a touristy zone like the Boca could be so completely overlooked.
Av. Pedro de Mendoza 1929
Tel: 11 4104 1000