Occupying an old tobacco factory on Avendia San Juan, the Museo de Arte Moderno de Buenos Aires (MAMBA) is an awesome museum with a bright future ahead of it.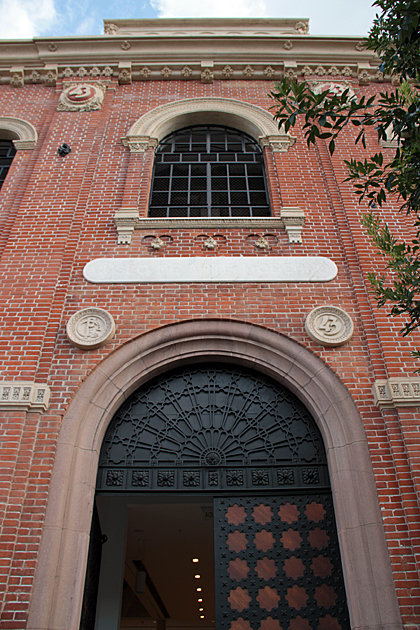 The museum moved to the Piccardo Cigarette Factory in 1986, but has spent the last five years closed for renovations. In late 2010, it partially re-opened to the public, with a couple rooms full of exhibitions. When fully completed, the MAMBA will have over 7000 works and be the largest modern art museum in Latin America. But if you get there early, no bother: even in its reduced state, the MAMBA is worth seeing, especially considering the entry price of $1.
We're always skeptical of modern art, often finding it pretentious and boring. Upon seeing be-scarved dandies nodding thoughtfully in front of a red square on the wall, I'm known to fly into a violent rage. Thankfully, the works on display in the MAMBA aren't like that. Though they had just a couple rooms to work with, the museums curators have done a great job of selecting works that are interesting and aesthetically appealing.
The building itself is definitely worth the one-peso entry fee. Inside, a lovely steel staircase dominates the foyer, and the red brick factory truly stands out in the otherwise quaint, historic streets of San Telmo. In the building's facade, the number 43 is mysteriously repeated over and over again. A little googling revealed that "43" was the name of the cigarette brand produced in the factory.
350 San Juan Ave