The Santa Rosa de Lima Basilica and Southern Balvanera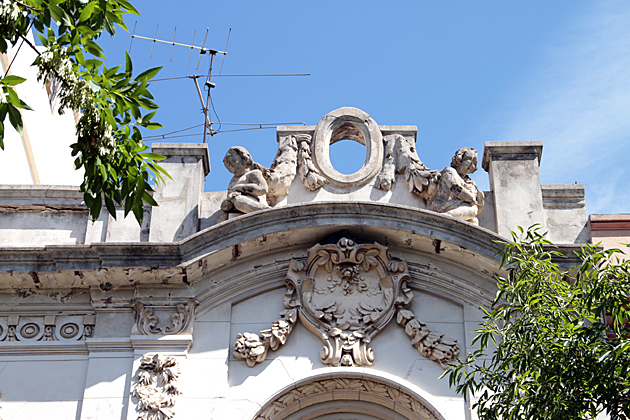 Before we began our exploration of Once, we spent some time walking around the southern end of Balvanera, and happened upon the Basilica Santa Rosa de Lima, on Avenido Belgrano. Built in the Roman-Byzantine style in 1926, this church is most impressive for its mammoth cupola. Santa Rosa was a Peruvian catholic from the 16th century, who would become South America's first saint. She died a virgin at the age of 31, after having predicted the exact date of her death.
The basilica was the most dramatic building we saw in southern Balvanera, but we had a great time walking around this rather un-touristy section of the city. It's the kind of place where you can get a massive salami sandwich for pocket change, and where English is nowhere to be heard. Enjoy the pictures!
Santa Rosa de Lima Basilica on our Buenos Aires Map
More Photos Of Santa Rosa de Lima Basilica And Southern Balvanera