Find Your Inner Artist at Casa Globo
Everything you need to plan your trip to Buenos Aires
At the end of an afternoon spent exploring Belgrano "R", one of the most posh neighborhoods in Buenos Aires, a huge turtle peering out of a window on Calle Mendoza grabbed our attention. Made completely out of recycled plastic bottles, it was just one piece in what looked like an incredible gallery. We tried the door, but it was closed. Curses.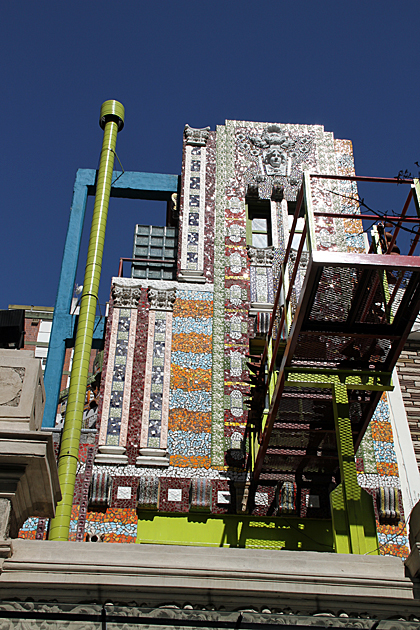 Rounding the corner onto Zapiola, we learned that the gallery was attached to a much larger artistic complex called Casa Globo. A hip little café called "La Inspiración" occupies most of the first floor, with three floors of free art galleries above it. The art was a lot better than at certain museums I've paid entrance to, and we had a great time wandering the large house. In the basement, we stumbled upon the workshop where the artist responsible for the recycled-bottle-turtle was laboring over another sculpture. I mean, I assume it was the same artist; there surely aren't many who use plastic bottles as their primary material.
Casa Globo was the brainchild of Solange Guez, who developed the multi-use facility to foster the appreciation of contemporary art, as well as active participation. It hosts workshops for children and adults, and is meant to be an open meeting space for anyone interested in furthering their artistic abilities. There isn't a shred of creative talent in my body, so I was content to just admire the work of others and relax with a cup of coffee on the patio. If you're in the area, definitely check out Casa Globo: a unique and interesting initiative.
Zapiola 2196
Location on our Buenos Aires Map