The most important train station in Buenos Aires in the Estación Retiro, found within walking distance of Plaza San Martín. Three train lines converge here, taking passengers to destinations like Tigre, Tucumán and Córdoba.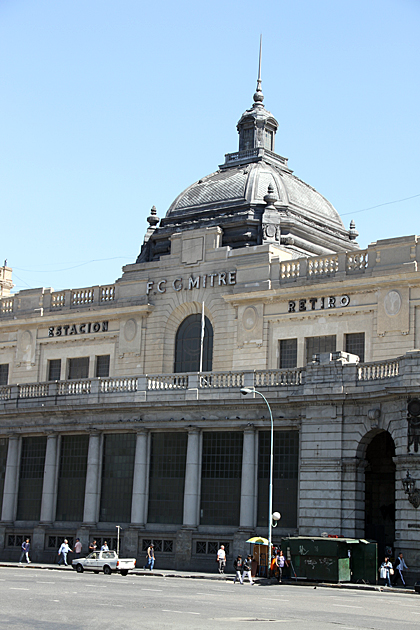 Buenos Aires in the early 20th century must have been the world's most exciting city, awash in wealth and optimism. All over town, buildings of astounding elegance were sprouting up, from the Teatro Colón to the Palacio Paz, and in 1909, construction began on a train station in Retiro. With French stylings and a steel frame built in Liverpool, the Estación Retiro was representative of Buenos Aires' European obsession. The iron roof was the largest of its kind and, upon completion, the station was considered the world's most beautiful.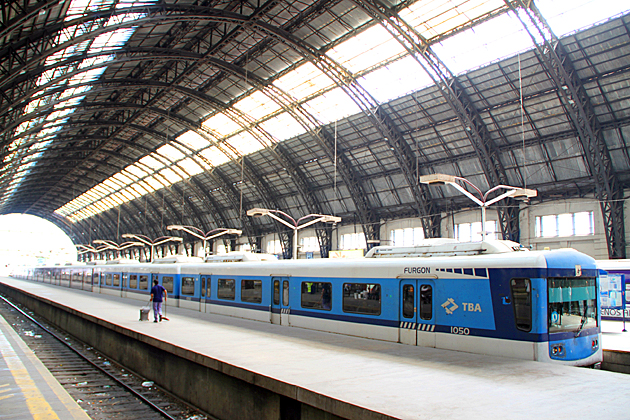 The northern side of Estación Retiro is a serious no-go zone. For some reason, the city's most infamous shantytowns, its villas miserías have risen up here. We've been tempted to explore them, some amazing and heartbreaking photographs are sure to be had, but every porteño we've floated the idea by has suggested, and even made us promise, that we would stay away.