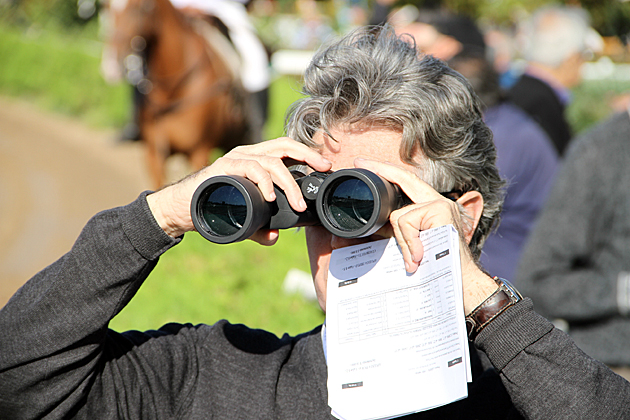 The mare's name was "Kill Me Now". Without a doubt, this was the horse I would be betting on.
Minutes later, bet slip crumpled in my clenched fist, I was at the railing, screaming at the top of my lungs: "KILL ME NOW!" "Please kill me now!! Come on, come on KILL ME NOW! It would make me so happy."
We didn't win a thing the whole day long, but when you're only making three-peso bets, it hardly matters. Jürgen and I always have a good time gambling, and the Hipódromo de Palermo was a great place to do some light wagering. Constructed in 1876, the complex is huge, with a lovely neoclassical central tribune. We kept to the free seats, and spent a little time wandering around, checking out the horses.
Equestrian activities are a big part of the Porteño social life, from racing to polo, and also a strange game called pato, which used to involve ducks, before the advent of all those bothersome animal rights organizations. If you're in the mood for a fun day at the track, horse races are a frequent occurrence in the summer, until early May.
Hipódromo Argentino de Palermo