The Ateneo Grand Splendid Bookstore
Argentinians are a famously literary people. In coffee shops, parks, on the bus and even while walking down city streets, their heads are often buried in a book. So it's only fitting that Buenos Aires can lay claim to one of the world's most incredible book stores: the Ateneo Grand Splendid.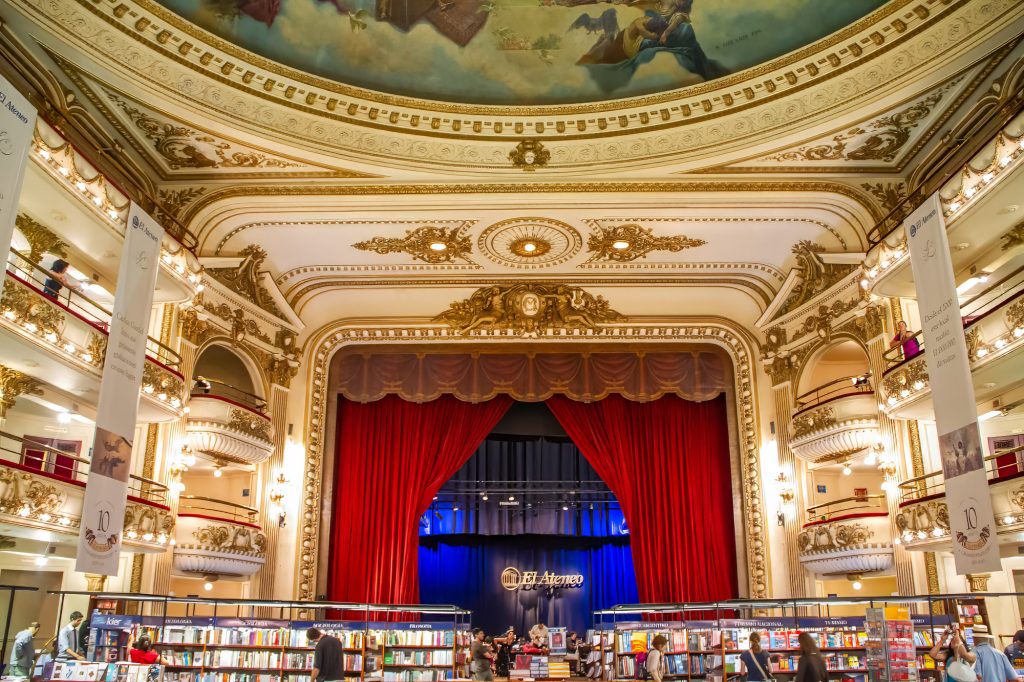 Soon after we arrived, Jürgen asked what I wanted to do first in Buenos Aires. "ATENEO ATENEO!" I squealed instantly, clapping my hands and making a mess in my pants. Then the squealing again. A guidebook photograph of the theater-turned-bookstore had lodged itself in my heart, and I was determined to visit as soon as possible.
First, let's admire that name. There's no pretense of modesty in christening your theater the Grand Splendid. Built in 1919 by an Italian architect in the eclectic style, the theater entertained Buenos Aires for a decade with top-tier tango concerts, before it was converted into a popular cinema. In 2000, the building was leased by a publishing house and found new life as a bookstore.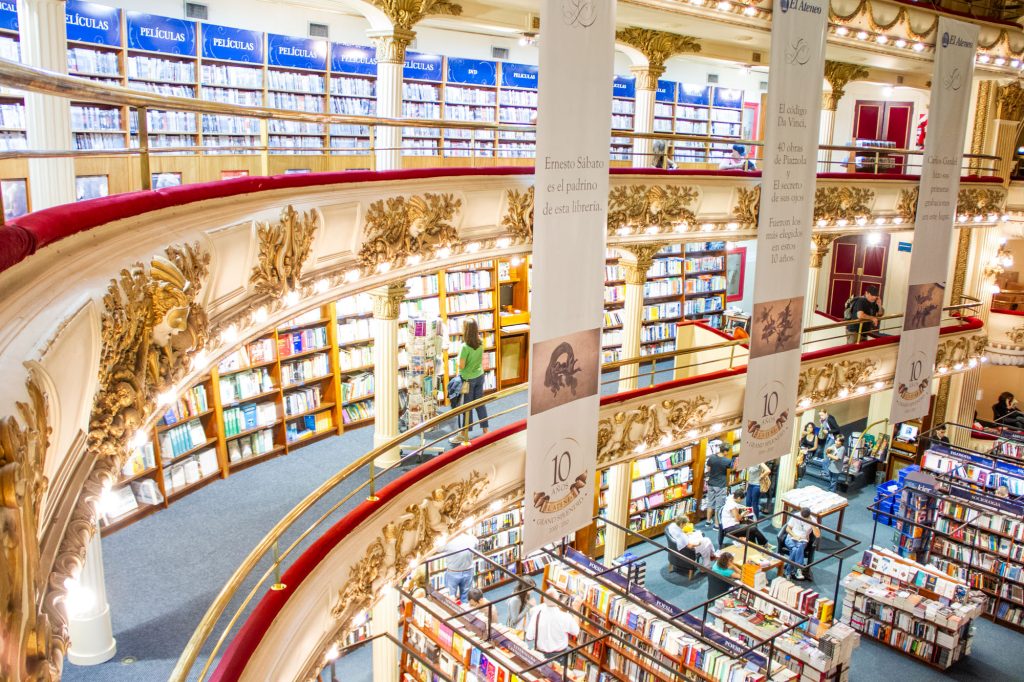 The conversion from theater to bookshop has proved nothing short of magnificent. The painted ceiling, detailed balconies, and stage are all intact. The private boxes are now small reading rooms. The stage is a café, where you can sit and peruse the books you're considering buying. And though it occupies three floors, there's not an overwhelming selection. The shelves fit perfectly around the theater's original shape, and comfortable chairs are scattered throughout.
The Ateneo Grand Splendid is a bookstore in which to spend a leisurely couple hours. Choose a couple books and get cozy in a theater box. And if you get weary of reading, just look around; there's plenty to feast your eyes on.
More Ateneo Grand Splendid Bookstore Photos: