The Depto: A Temporary Home Away from Home
We wrote about the San Telmo Loft in a previous post, but we also wanted to highlight another apartment which Angela and John offer, for vacations or short term rentals. The Depto, on Calle Defensa.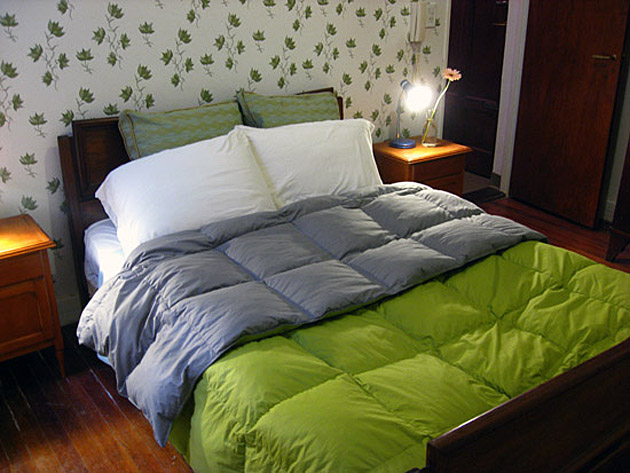 This place has one of the best locations in Buenos Aires: Defensa, in between Calle Chile and Independencia. It's a great street, the home of the Sunday San Telmo Fair, and no more than a 10 minute walk from the Plaza de Mayo. Calle Defensa can be raucous, but the apartment is set way back in a huge complex, so you don't get any street noise at all.
Best of all, the Depto is beautifully outfitted, with stylish furniture and wallpaper. High-speed internet, a fully-equipped kitchen, desks, DVD player… it's the kind of temporary residence you can instantly feel at home in. Check out the pictures, and if you're interested, get in touch with Angela and John to ask about availability.
Location on our Buenos Aires Map
– More Buenos Aires Accommadation