For 91 Days
we lived in Buenos Aires, one of the world's great metropolises. Home to tango, amazing steaks and European architecture, three months weren't nearly enough time to discover everything that Argentina's capital has to offer. But we did our best, sampling pizza, ice cream, museums and even a few of the bars where Borges wrote his poetry. Start reading from the
beginning
of our Argentine adventure, visit the
comprehensive index
, or check out a few posts selected at random, below: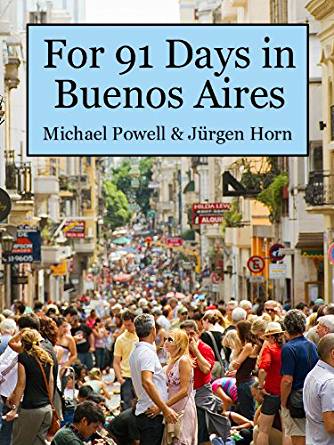 For just a few bucks, you can download your own copy of the book for use on your e-reader or computer, giving you access to our anecdotes and articles wherever you are, without having to connect to the internet. And, buying the e-book is a great way to support our project… take a look at some sample pages from the PDF.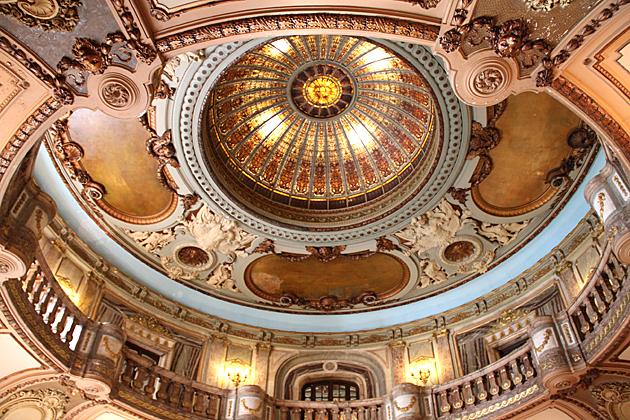 Fleeing the yellow fever which was devastating the city's southern barrios at the beginning of the 20th century, Buenos Aires' most wealthy families established fabulous residences around Retiro's Plaza San Martín. None were more extravagant than the Palacio Paz.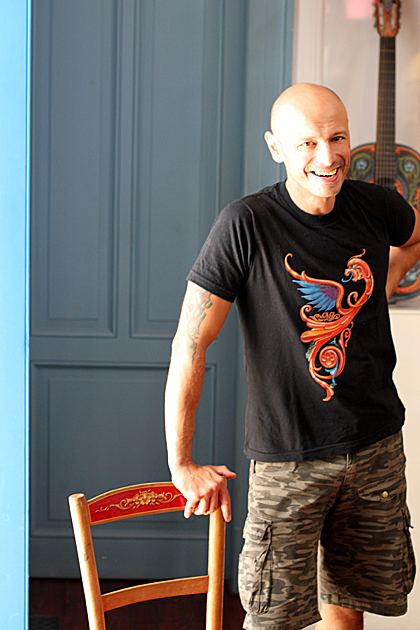 Swirling, symmetrical lines and bright colors are the primary elements of fileteado, the most porteño of all arts. The decorative style can be seen everywhere in the capital, from store fronts to city buses, and is enjoying a resurgence in popularity. We met one of Buenos Aires' most famous filete artists, Alfredo Genovese, at his studio in the barrio of Paternal.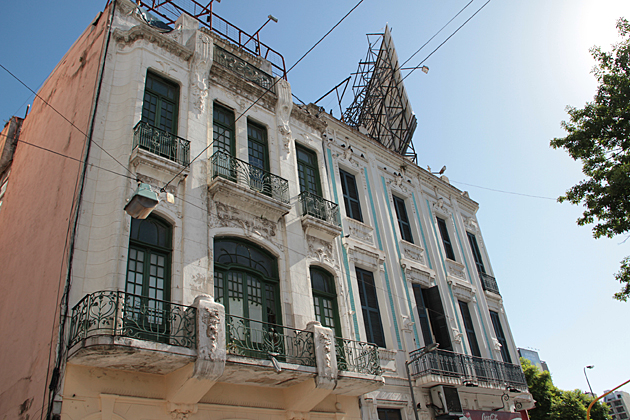 Alright, it's a little late, but we've been so busy in this crazy city that we totally forgot to do our traditional "After One Month" questionnaire. Buenos Aires is nothing if not distracting. Here are some of our thoughts about Buenos Aires, after having had time to become acclimated.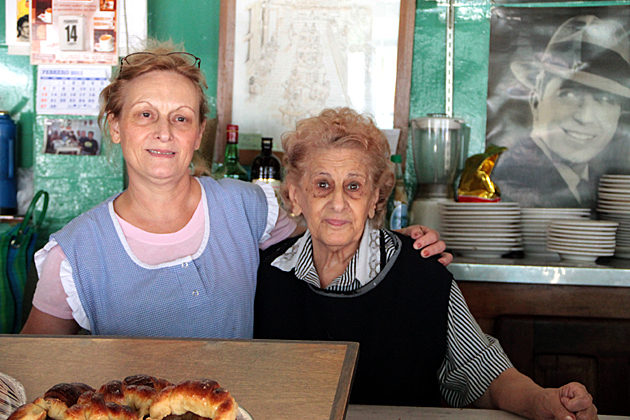 We've been eating out a lot since we arrived, mainly at places which have come highly recommended by guidebooks or locals. Great
parrillas
,
Peruvian cuisine
, famous
pizzerias
. But that doesn't mean we're skipping the less well-known places entirely! This past week, after a long day of exploring the city, we sat down inside Pedro Telmo, on the western side of the San Telmo Market.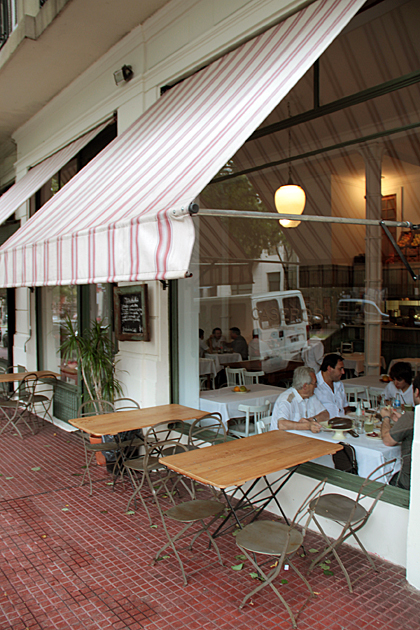 San Telmo is at no loss for great restaurants, and we recently stumbled upon another: Caseros, on the street of the same name, near Parque Lezama.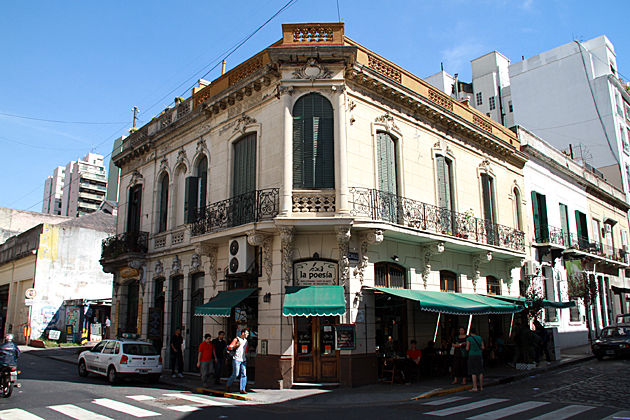 With its shelves stacked with books, soda bottles and photographs from years past, La Poesía is a bar beautiful enough to truly deserve its name.