For 91 Days
we lived in Buenos Aires, one of the world's great metropolises. Home to tango, amazing steaks and European architecture, three months weren't nearly enough time to discover everything that Argentina's capital has to offer. But we did our best, sampling pizza, ice cream, museums and even a few of the bars where Borges wrote his poetry. Start reading from the
beginning
of our Argentine adventure, visit the
comprehensive index
, or check out a few posts selected at random, below: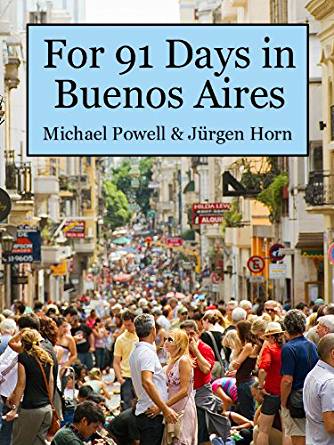 For just a few bucks, you can download your own copy of the book for use on your e-reader or computer, giving you access to our anecdotes and articles wherever you are, without having to connect to the internet. And, buying the e-book is a great way to support our project… take a look at some sample pages from the PDF.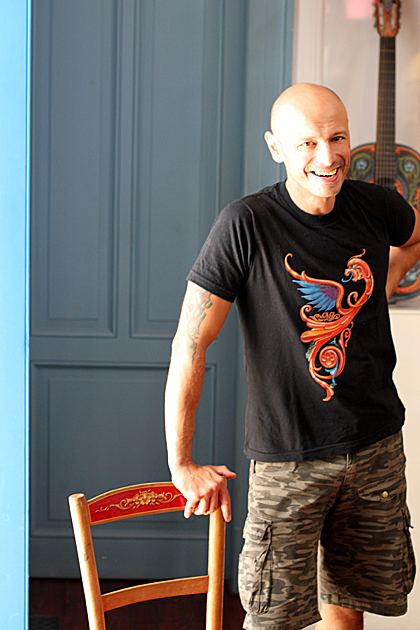 Swirling, symmetrical lines and bright colors are the primary elements of fileteado, the most porteño of all arts. The decorative style can be seen everywhere in the capital, from store fronts to city buses, and is enjoying a resurgence in popularity. We met one of Buenos Aires' most famous filete artists, Alfredo Genovese, at his studio in the barrio of Paternal.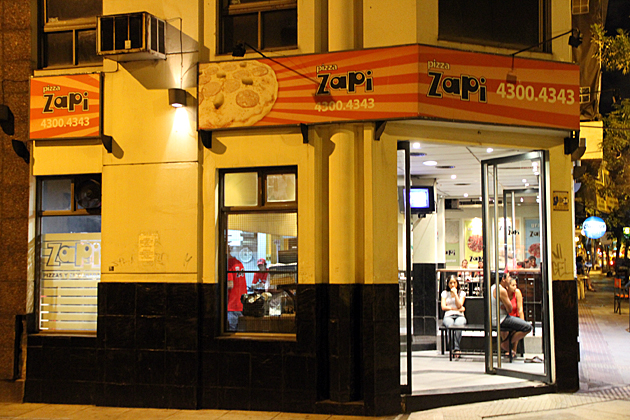 "Revés" is Spanish for reverse and, if you say its syllables in reverse, you get vesre: a strange little word game that has worked its way into the normal speech of Buenos Aires.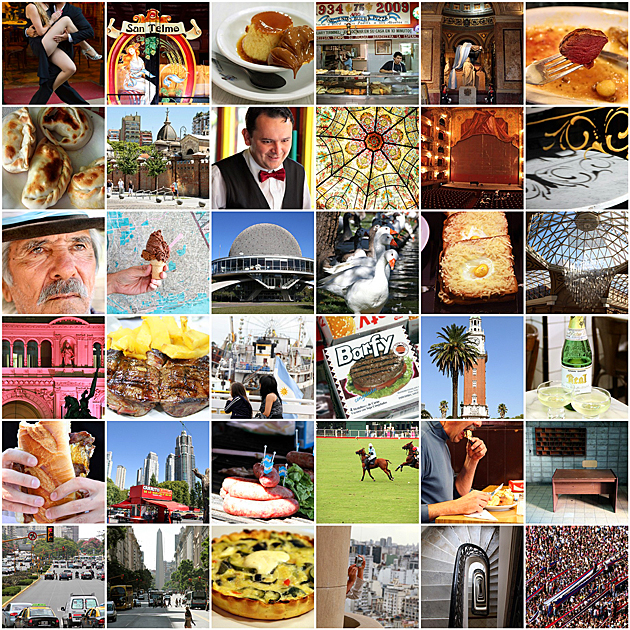 A green oasis on the eastern end of the big city, the ecological reserve of the Costanera Sur offers an escape from the humdrum of daily life. Walking along of the reserve's paths, through wild growing pampas grass, it's difficult to believe that this is still Buenos Aires.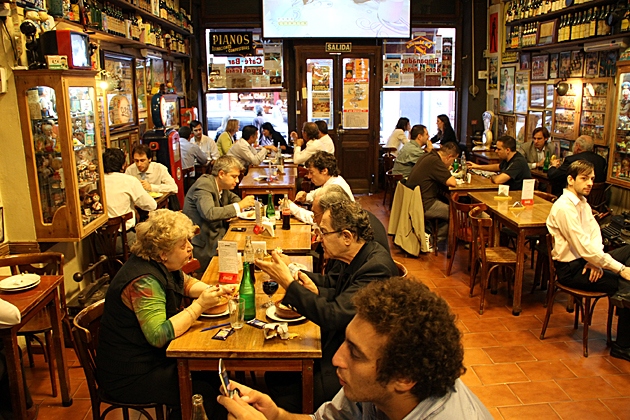 Serving up cheap eats with quick and friendly service, La Morada is extremely popular with the lunchtime business crowd. Found near the Plaza de Mayo, the restaurant specializes in classic Argentine fare, such as empanadas, locro and tartas.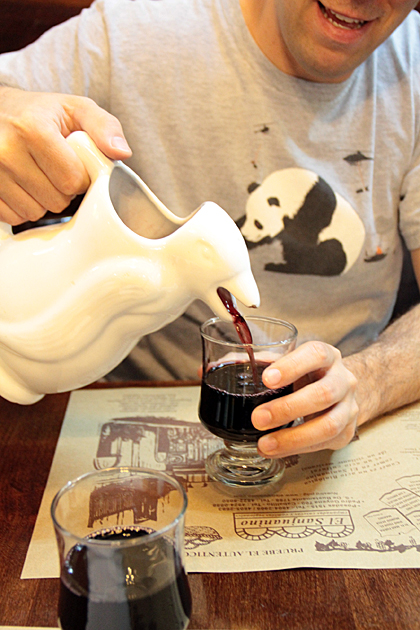 Immediately surrounding the Recoleta Cemetery, there are any number of restaurants with conspicuous English-language signs and inflated prices. Do yourself a favor and resist the bait. Instead, take a short five-minute walk to Restaurante El Sanjuanino on Calle Posadas, a classic in the area, with incredible food and excellent prices.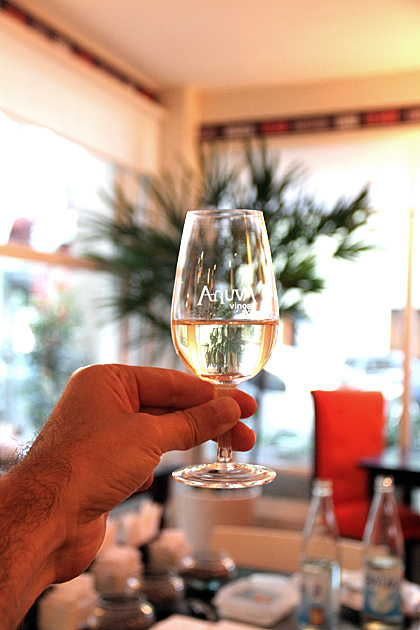 As anyone versed in such matters already knows, Argentine wine has been gaining in respect and influence over the past decade. Jürgen and I definitively aren't versed in such matters, so we've had some learning to do.