For 91 Days
we lived in Buenos Aires, one of the world's great metropolises. Home to tango, amazing steaks and European architecture, three months weren't nearly enough time to discover everything that Argentina's capital has to offer. But we did our best, sampling pizza, ice cream, museums and even a few of the bars where Borges wrote his poetry. Start reading from the
beginning
of our Argentine adventure, visit the
comprehensive index
, or check out a few posts selected at random, below: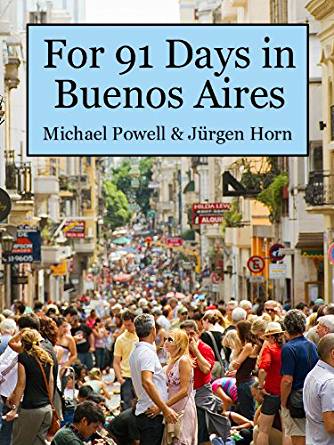 For just a few bucks, you can download your own copy of the book for use on your e-reader or computer, giving you access to our anecdotes and articles wherever you are, without having to connect to the internet. And, buying the e-book is a great way to support our project… take a look at some sample pages from the PDF.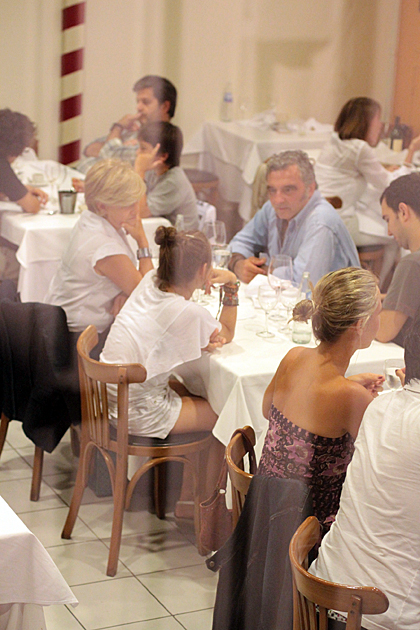 Calle Martín Rodriguez in La Boca is the rough-and-tumble kind of street you'd normally want to avoid after sunset. But there's one very good reason to set those concerns aside for one night: Il Matterello.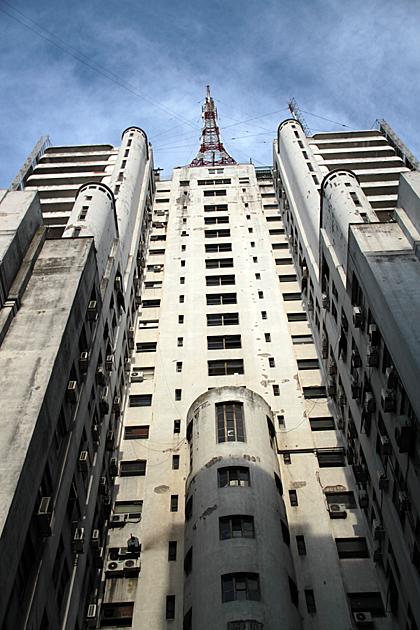 Groups of shouting Brazilians, skyscraper window cleaners, gallery-worthy graffiti, costumed kings and queens roaming the streets… you never know what picture opportunities are going to present themselves when you step out. Now that fall has begun, Buenos Aires has changed a little. Kids are back to school, and people are back to work… luckily for us, the city's compelling beauty stays the same!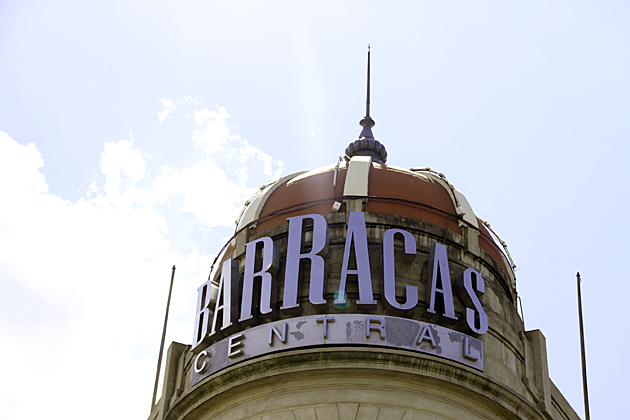 In the 19th century, the wealthiest corner of Buenos Aires wasn't Retiro or Recoleta, but Barracas. Over the decades, this southern neighborhood lost its former glamor but recently has been showing signs of a resurgence in popularity.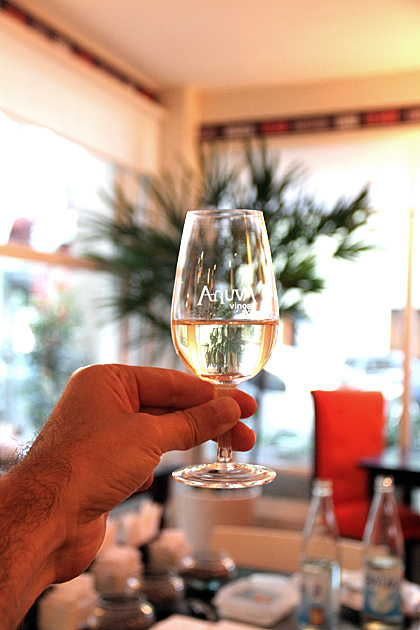 As anyone versed in such matters already knows, Argentine wine has been gaining in respect and influence over the past decade. Jürgen and I definitively aren't versed in such matters, so we've had some learning to do.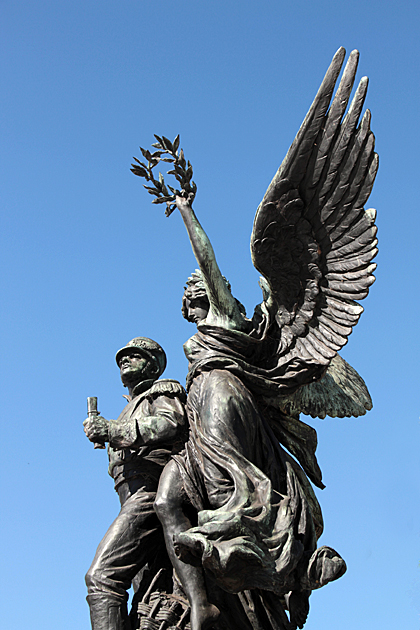 Buenos Aires is Buenos Aires, and comparing it to other cities is probably a mistake. Still, it's hard to avoid. Many people have observed that BA is like a combination of New York and Paris, but I recognize other cities as well! Depending on the barrio I'm in, I can pick out resemblances to Berlin,
Valencia
, Hong Kong and even San Francisco. What cities do you see in BA?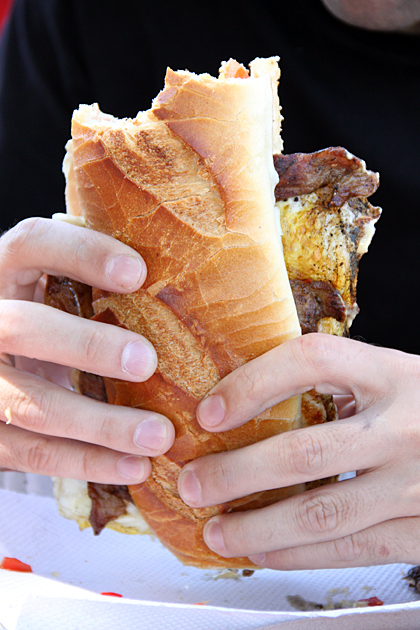 At lunchtime, an endless lineup of food carts grill sandwiches for the hungry workers from nearby offices. They all offer the same things, and it's hard to see much difference between the carts, but some enjoy long lines while others are disquietingly empty.