For 91 Days
we lived in Buenos Aires, one of the world's great metropolises. Home to tango, amazing steaks and European architecture, three months weren't nearly enough time to discover everything that Argentina's capital has to offer. But we did our best, sampling pizza, ice cream, museums and even a few of the bars where Borges wrote his poetry. Start reading from the
beginning
of our Argentine adventure, visit the
comprehensive index
, or check out a few posts selected at random, below: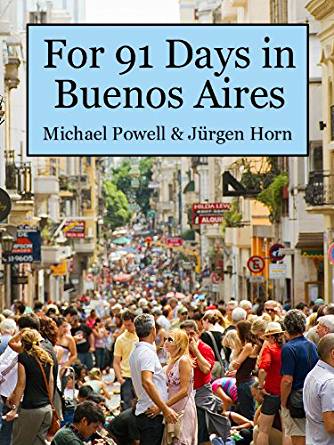 For just a few bucks, you can download your own copy of the book for use on your e-reader or computer, giving you access to our anecdotes and articles wherever you are, without having to connect to the internet. And, buying the e-book is a great way to support our project… take a look at some sample pages from the PDF.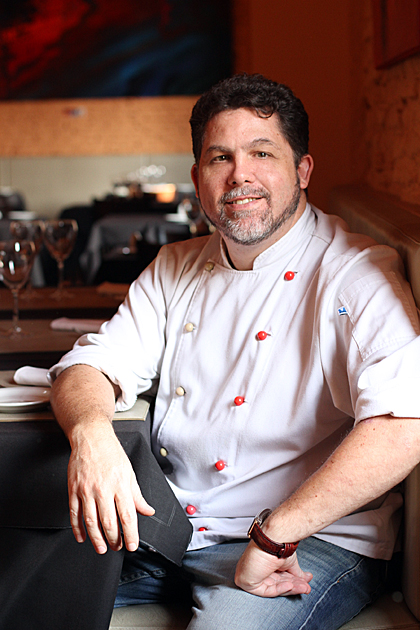 One of San Telmo's most popular spots is Italian restaurant Amici Miei, where tourists and locals congregate in equal numbers to enjoy handmade pasta and a balcony view over Plaza Dorrego. We recently got to meet its owner and top chef, Sebastián Rivas.
"You're right! That is totally
Russell Brand
! I don't know, maybe he's here for a movie premiere? He's going outside for a smoke, I'm going to follow him!"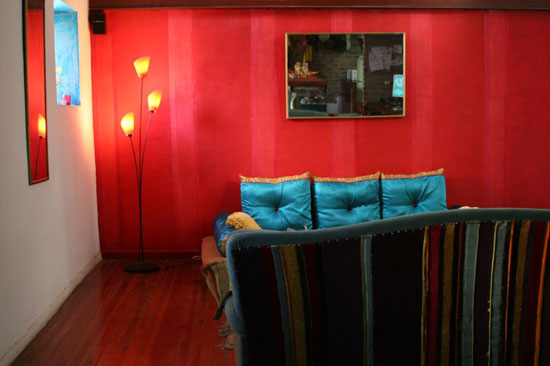 Finding an extended-stay accommodation in a city you've never visited can be frustrating, scary and dangerous. Without first-hand knowledge of the city, and unable to physically meet landlords or view apartments, putting money down for a security deposit is little more than a leap of faith. So finding people like
Angela and John
, who run San Telmo Loft, is a relief.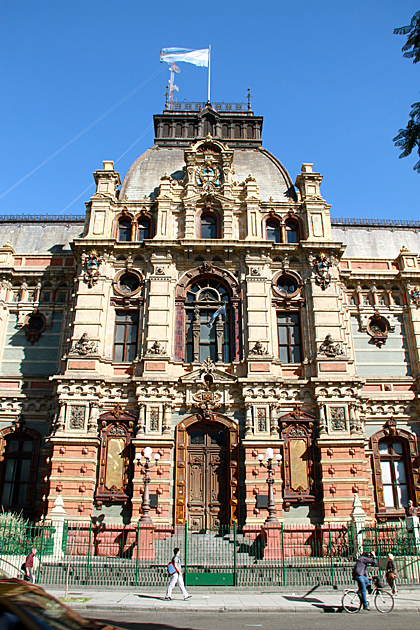 An intricately detailed, 19th century building spanning the width and length of a block in Balvanera, the Palace of Running Water must be the world's most impressive clean water pumping facility. I can't imagine it even has a competitor.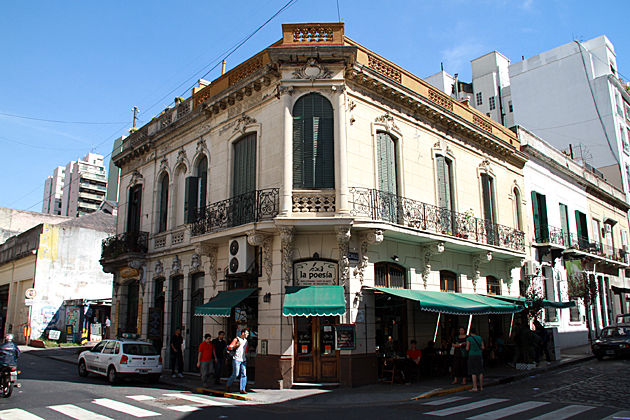 With its shelves stacked with books, soda bottles and photographs from years past, La Poesía is a bar beautiful enough to truly deserve its name.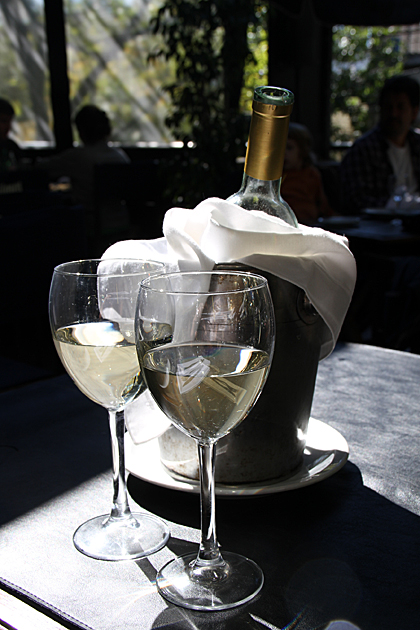 It was a Sunday afternoon, and we were stomping angrily around Palermo Hollywood looking for a place to eat. The restaurant we had wanted to go to was closed, and we had no backup plan. One of the bad things about eating in Buenos Aires is that restaurants have irregular schedules… Mondays, Sunday afternoons, Tuesday nights, closed. Advance research is always a smart idea. But one of the good things is that there's usually another great option around the corner, regardless of where you are.