For 91 Days
we lived in Buenos Aires, one of the world's great metropolises. Home to tango, amazing steaks and European architecture, three months weren't nearly enough time to discover everything that Argentina's capital has to offer. But we did our best, sampling pizza, ice cream, museums and even a few of the bars where Borges wrote his poetry. Start reading from the
beginning
of our Argentine adventure, visit the
comprehensive index
, or check out a few posts selected at random, below: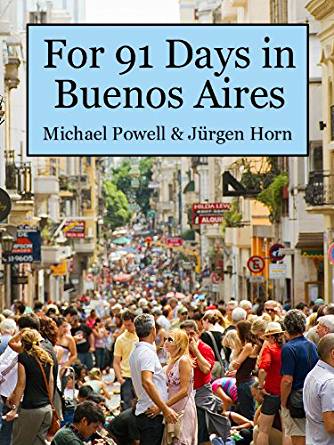 For just a few bucks, you can download your own copy of the book for use on your e-reader or computer, giving you access to our anecdotes and articles wherever you are, without having to connect to the internet. And, buying the e-book is a great way to support our project… take a look at some sample pages from the PDF.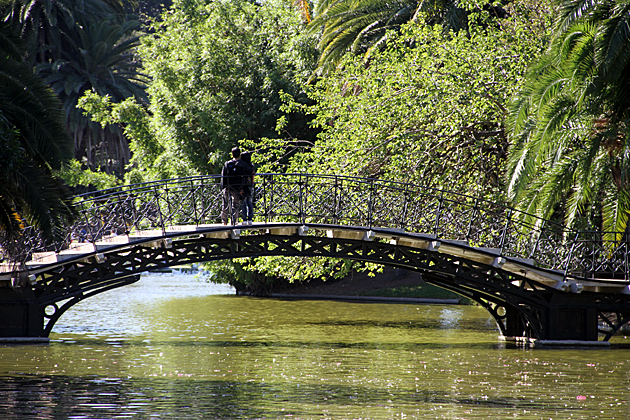 The largest barrio of Buenos Aires is also its greenest. A number of parks stretch between the residential streets of Palermo and the Rio de Plata, greatly improving the quality of life for those lucky enough to live close by.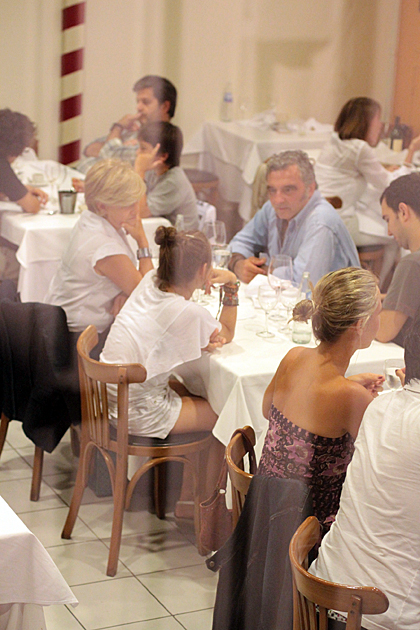 Calle Martín Rodriguez in La Boca is the rough-and-tumble kind of street you'd normally want to avoid after sunset. But there's one very good reason to set those concerns aside for one night: Il Matterello.
After watching a few barrel at breakneck speed down San Telmo's tiny cobblestone streets, more inclined to use their horns than breaks when approaching an intersection, we concluded that buses must be the fastest way to get around Buenos Aires. And funnest.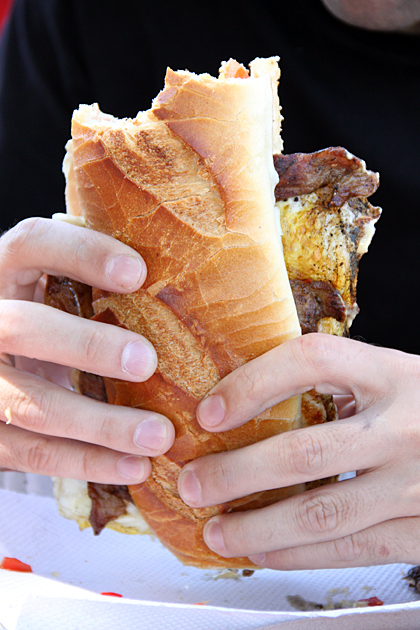 At lunchtime, an endless lineup of food carts grill sandwiches for the hungry workers from nearby offices. They all offer the same things, and it's hard to see much difference between the carts, but some enjoy long lines while others are disquietingly empty.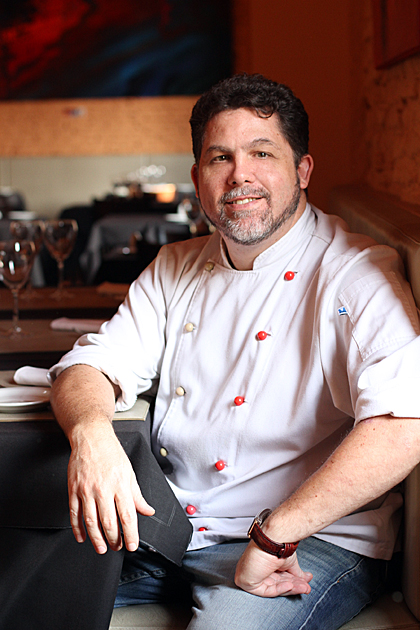 One of San Telmo's most popular spots is Italian restaurant Amici Miei, where tourists and locals congregate in equal numbers to enjoy handmade pasta and a balcony view over Plaza Dorrego. We recently got to meet its owner and top chef, Sebastián Rivas.
South America's second-longest river, the Paraná, begins in Brazil and flows south, etching out the border between Paraguay and Argentina. Before emptying into the Rio de la Plata, the river extends into a flood plain which reaches 200 miles in length and nearly 40 miles in width. The city of Tigre, with a population of 30,000, is found near the delta's end.