For 91 Days
we lived in Buenos Aires, one of the world's great metropolises. Home to tango, amazing steaks and European architecture, three months weren't nearly enough time to discover everything that Argentina's capital has to offer. But we did our best, sampling pizza, ice cream, museums and even a few of the bars where Borges wrote his poetry. Start reading from the
beginning
of our Argentine adventure, visit the
comprehensive index
, or check out a few posts selected at random, below: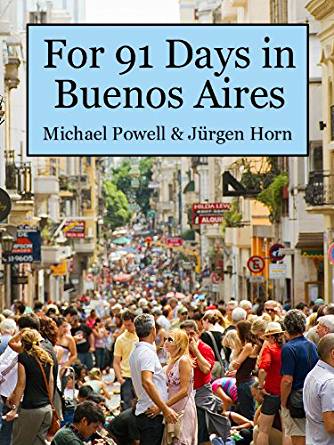 For just a few bucks, you can download your own copy of the book for use on your e-reader or computer, giving you access to our anecdotes and articles wherever you are, without having to connect to the internet. And, buying the e-book is a great way to support our project… take a look at some sample pages from the PDF.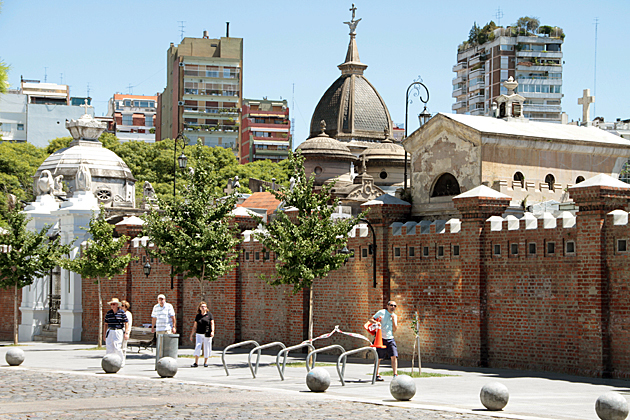 One of Buenos Aires' most beautiful neighborhoods is also one of its most exclusive. They won't let just anyone move in, so if you're looking for a new home here, there are a couple of inflexible prerequisites: you must be rich, and you must be dead. Being famous helps.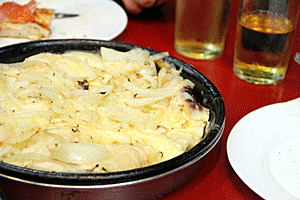 We've already written about
El Cuartito
, one of the very first pizza joints we discovered in Buenos Aires. Las Cuartetas is similar in food, name and decor. But it's larger and, especially on a weekend night as the theaters of Calle Corrientes are emptying, much more boisterous.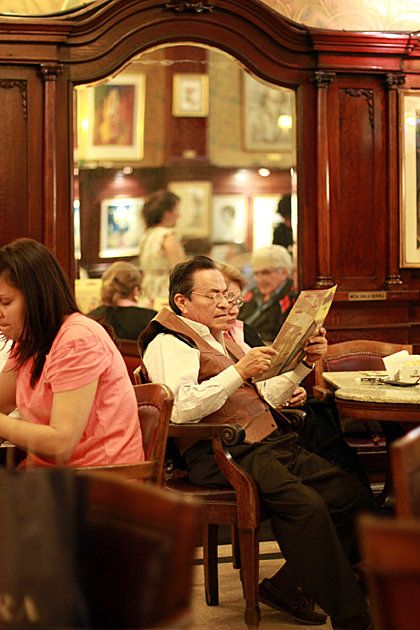 Buenos Aires' oldest and most famous coffee shop is Café Tortoni, just a few blocks west of the Plaza de Mayo. A gorgeous space which has been serving porteños since 1858, the café is usually toward the top of everyone's "must-see" list. For good reason.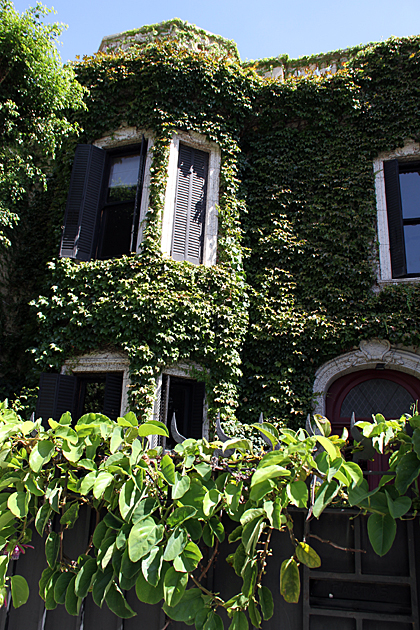 Hello boys and girls, and welcome to Belgrano "R". Let's play a game! Everyone think of an "R"-word that describes this lovely neighborhood!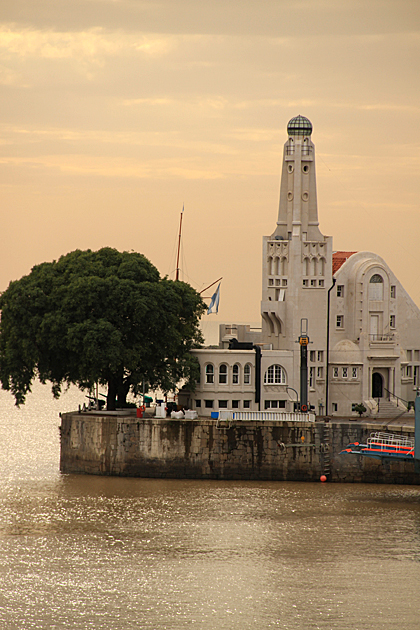 A visit to Colonia del Sacramento is one of the easiest and most popular day trips you can take from Buenos Aires. Cheekily referred to by porteños as the city's 49th barrio, Colonia actually belongs to Uruguay. We recently took the slow ferry across the river to check out this beautifully upheld colonial village.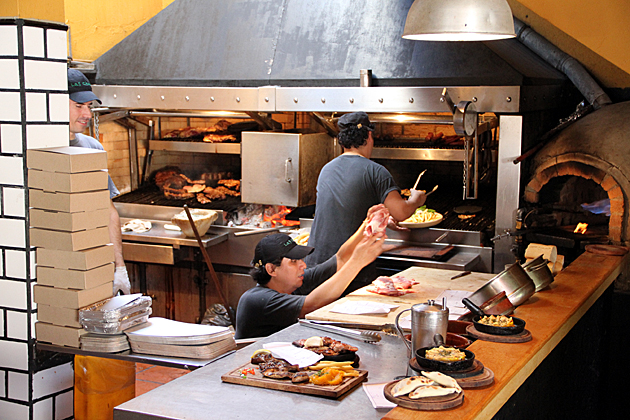 On a
Twitter recommendation
, we stopped by a parrilla called Las Cholas on a sunny afternoon we were spending in Palermo. During our time in Buenos Aires, we've eaten at
a lot of restaurants
, and can safely say that Las Cholas is among the very best of them.