For 91 Days
we lived in Buenos Aires, one of the world's great metropolises. Home to tango, amazing steaks and European architecture, three months weren't nearly enough time to discover everything that Argentina's capital has to offer. But we did our best, sampling pizza, ice cream, museums and even a few of the bars where Borges wrote his poetry. Start reading from the
beginning
of our Argentine adventure, visit the
comprehensive index
, or check out a few posts selected at random, below: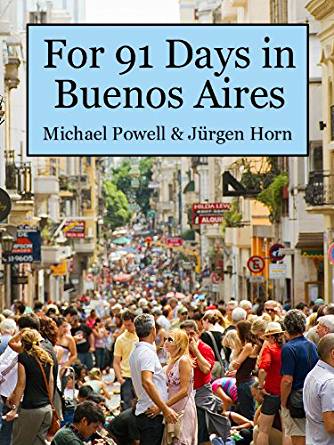 For just a few bucks, you can download your own copy of the book for use on your e-reader or computer, giving you access to our anecdotes and articles wherever you are, without having to connect to the internet. And, buying the e-book is a great way to support our project… take a look at some sample pages from the PDF.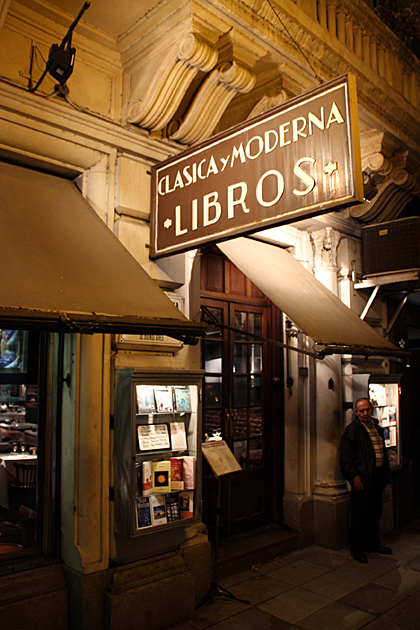 The city tourism board's initiative to honor a set of sixty bars and cafés as
bares notables
provided us with a cheat sheet of places to hit up. Buenos Aires has a historically strong café scene, so the competition to end up
on the list
must have been fierce, and those who won a spot should be the crême de la crême. Every once in awhile, we would just randomly pick out a few and go "bar notable" hopping.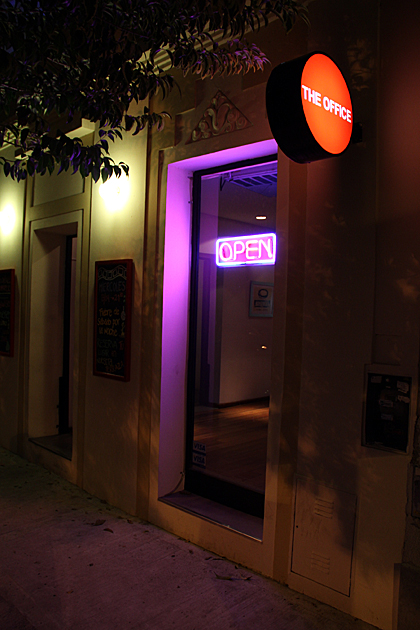 I'm not sure why a restaurant would want to call itself The Office: a word with horrendous connotations for most of humanity. When we lived in Valencia, Spain, there were two: The Office and La Oficina. And both were great! Almost as though they were trying extra-hard to prove that offices don't have to suck. Buenos Aires' The Office, in Palermo, adheres to that trend.
South America's second-longest river, the Paraná, begins in Brazil and flows south, etching out the border between Paraguay and Argentina. Before emptying into the Rio de la Plata, the river extends into a flood plain which reaches 200 miles in length and nearly 40 miles in width. The city of Tigre, with a population of 30,000, is found near the delta's end.
The most striking aspect of the northern barrios (Retiro, Recoleta, Palermo), especially in comparison with their less affluent southern counterparts, is the number of beautiful parks and green spaces. One of the most remarkable is the Carlos Thays Botanical Garden in Palermo.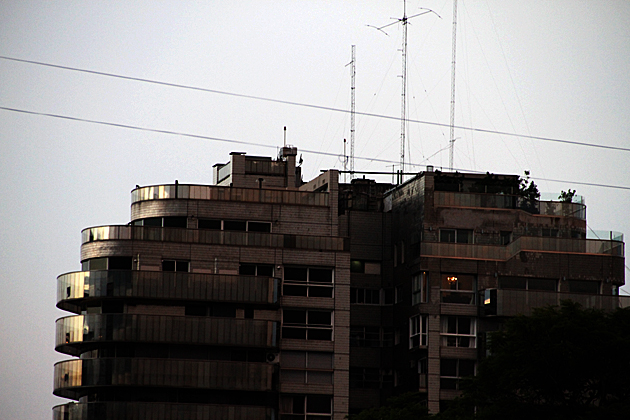 We arrived in Buenos Aires in the late summer, and as the season changed into fall, have seen some spectacular weather. The city is all cement and humanity, but the earth and skies never let you forget who's really in control.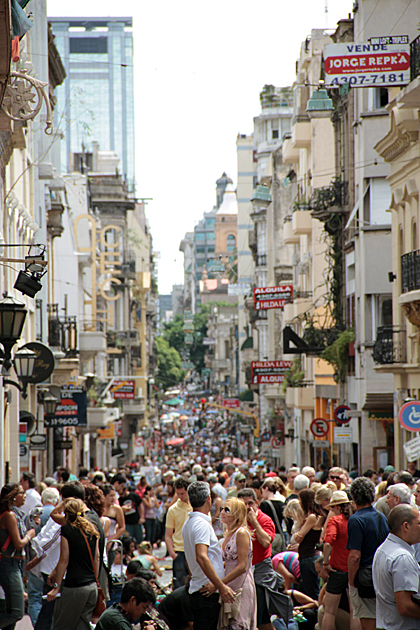 On any day of the week, San Telmo is the best spot in Buenos Aires to go antiques-hunting. Dealers hawk everything from chandeliers to ancient books in shops which blanket the neighborhood. But the Sunday antiques market in Plaza Dorrego has become a phenomenon; all San Telmo comes out to party along with thousands of visitors in a celebration of curbside capitalism.