For 91 Days
we lived in Buenos Aires, one of the world's great metropolises. Home to tango, amazing steaks and European architecture, three months weren't nearly enough time to discover everything that Argentina's capital has to offer. But we did our best, sampling pizza, ice cream, museums and even a few of the bars where Borges wrote his poetry. Start reading from the
beginning
of our Argentine adventure, visit the
comprehensive index
, or check out a few posts selected at random, below: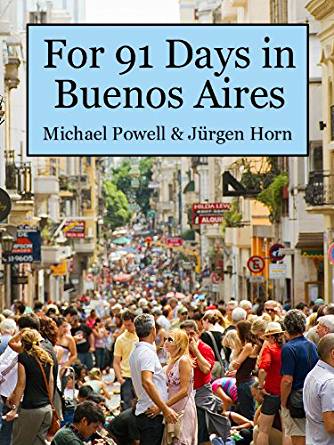 For just a few bucks, you can download your own copy of the book for use on your e-reader or computer, giving you access to our anecdotes and articles wherever you are, without having to connect to the internet. And, buying the e-book is a great way to support our project… take a look at some sample pages from the PDF.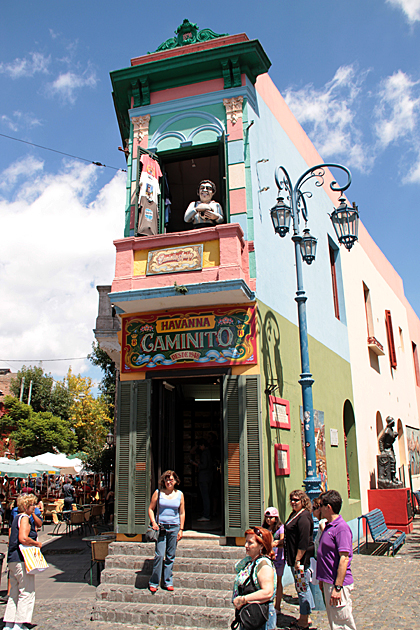 With its brightly painted houses and open air art, the southern immigrant neighborhood of La Boca is both enchanting and irritating. How much you enjoy yourself depends on when you go, and how allergic you are to kitsch.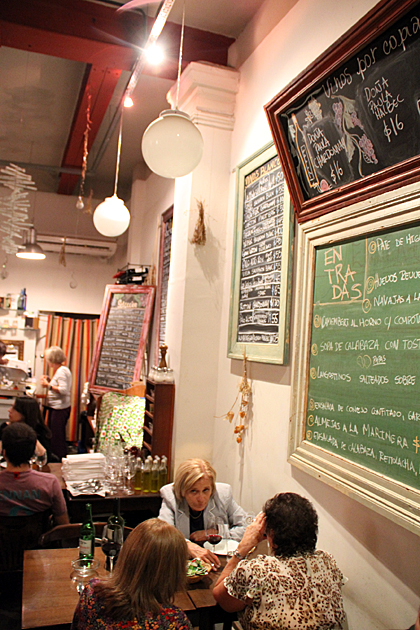 When I consider the word chalkboard, my head instantly seizes up with all sorts of negative connotations. My brain thinks "school", my nose remembers the stale stench of erasers being pounded together, and my ears… the unbearable screech of a bad piece of chalk scraping uselessly against the slate. Awful.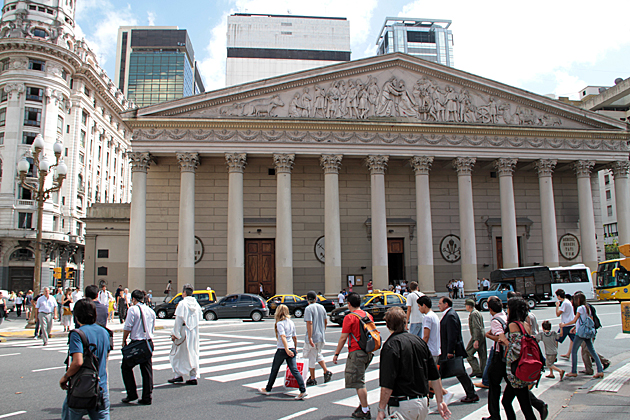 On one of our first days in Buenos Aires, we approached the dour neo-classical building on the northwest corner of the Plaza de Mayo without having any idea what it could be. My best guess was a courthouse, with those massive stone columns that evoke the Parthenon, and I was surprised to discover a cathedral behind the facade.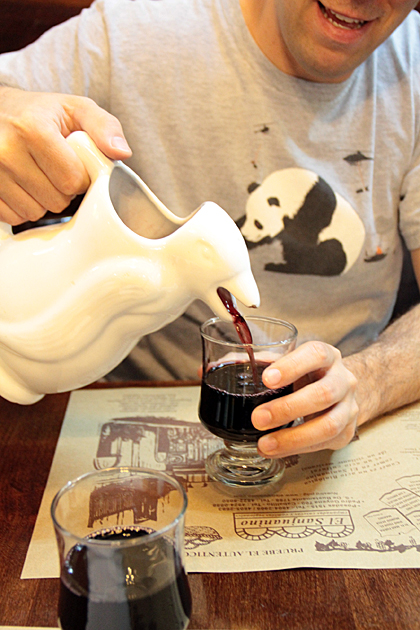 Immediately surrounding the Recoleta Cemetery, there are any number of restaurants with conspicuous English-language signs and inflated prices. Do yourself a favor and resist the bait. Instead, take a short five-minute walk to Restaurante El Sanjuanino on Calle Posadas, a classic in the area, with incredible food and excellent prices.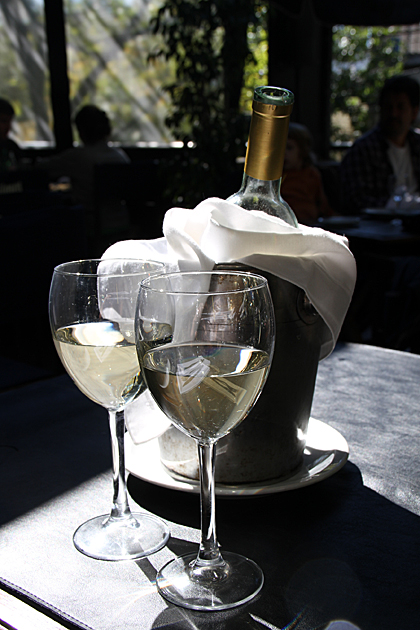 It was a Sunday afternoon, and we were stomping angrily around Palermo Hollywood looking for a place to eat. The restaurant we had wanted to go to was closed, and we had no backup plan. One of the bad things about eating in Buenos Aires is that restaurants have irregular schedules… Mondays, Sunday afternoons, Tuesday nights, closed. Advance research is always a smart idea. But one of the good things is that there's usually another great option around the corner, regardless of where you are.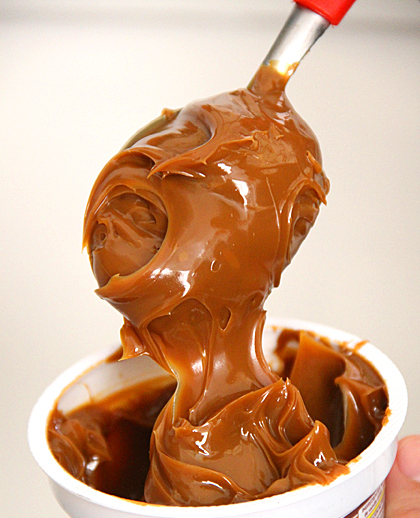 Take a jar of sweetened milk and add sugar. Then slowly heat it over the course of a couple hours, stirring almost constantly. Your hard work will be rewarded with a portion of dulce de leche, a thick caramel-colored substance wildly popular in Argentina.